Marvel has revealed the math behind their Marvel Legacy numbering for Cable, and we're here to tell you why it's incorrect!
A lot has been said in place of our articles dissecting Marvel's Legacy numbering. "Enough already," said one commenter. "Isn't Frank Cho up to something you guys can rail on about?" wondered another. We were ready to give up until one brave commenter begged, "Please do MORE articles like this." This one's for you, KFC Owens. On the surface, Cable's legacy numbering looks cut and dry. It starts with the base of Cable #1-107, and continues through Soldier X. It then picks up with Cable's relaunched 2008 series, and then Marvel adds the current Cable ongoing for a nice, even #150.
But what about other books starring Cable? Some have argued that Marvel's Legacy numbering is meant to act as though the original series had never stopped being published, explaining away the lack of the first six issues of Incredible Hulk that were excluded from Hulk's numbering, or the issues of Tales to Astonish that were included before the Hulk showed up in the book (and likewise for issues of Journey Into Mystery and Thor). Under that explanation, it makes sense to exclude things like mini-series, except that this logic isn't applied consistently.
With Deadpool the first two mini-series featuring the character were counter, as were the issues of Cable & Deadpool. So clearly the intent is not to act as if the classic series has simply continued, as that would mean Deadpool should start with the 1997 series. Additionally, the inclusion of Cable & Deadpool makes things more confusing than a 1990s time traveling clone story. After all, it's Cable who received top billing in that book. Shouldn't he be the one to get those numbers? Or should it be both? Neither series gets the three issues of Deadpool & Cable: Split Second. And what about something like this? It's technically form the 2008 Cable series, but shouldn't it really count for Deadpool?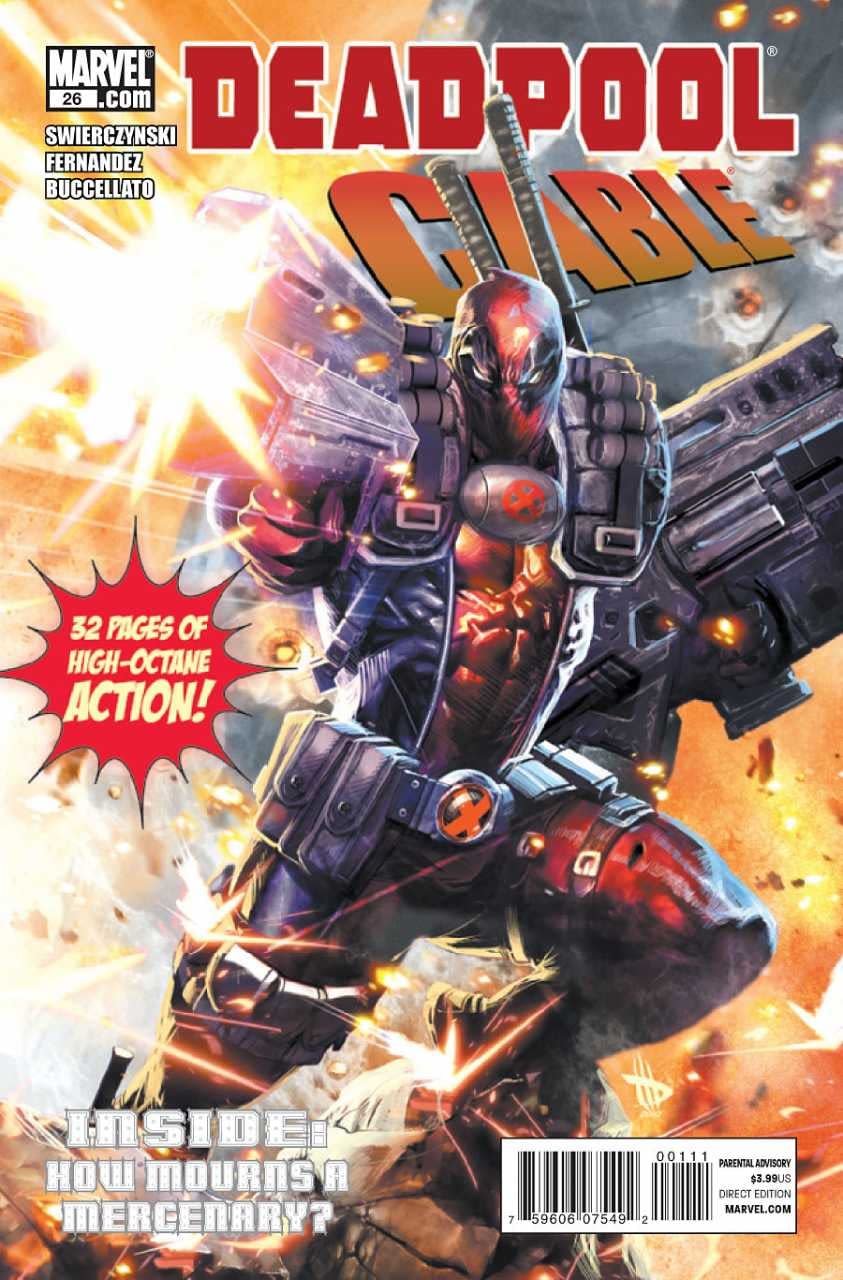 By refusing to stick to a clearly defined set of rules applied across all titles, Marvel destroys the integrity of their Legacy numbers. If we were more cynical, we'd think this was all carefully planned out to place series at or as close to upcoming milestone numbers as possible to double dip into that sales boost!
Leave your angry comments below, and we'll see you back here tomorrow to talk about Iron Fist #73.
Enjoyed this article? Share it!