The greatest super-mega-crossover event ever is currently taking place in Spider-Man/Deadpool, as well as in a bunch of spin-off series that you can't seem to find in stores despite being referenced in captions in the main title. And one week before Spider-Man/Deadpool hits is milestone 50th issue, The Infinite House of Civil Yet Secret Crisis War Invasions has just introduced a huge change to the Marvel Universe that will surely rock it to its core, delivering as promised on its super-mega-crossover event status just two issues after introducing the hottest new character to hit the Marvel Universe in decades, Major X!
This major breakthrough requires the powers of both Deadpool, working inside the story, and Gwenpool, working outside of it, to accomplish…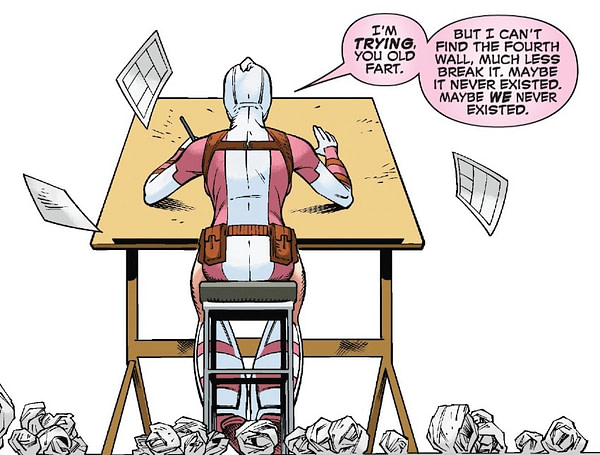 With Gwenpool's help, Deadpool learns that the villain known as The Manipulator is actually the Marvel Universe's embodiment of the fourth wall, and his presence in the story has taken away these characters' ability to break said fourth wall. This leads Deadpool to assemble a team of Marvel's mightiest heroes to take down the Manipulator…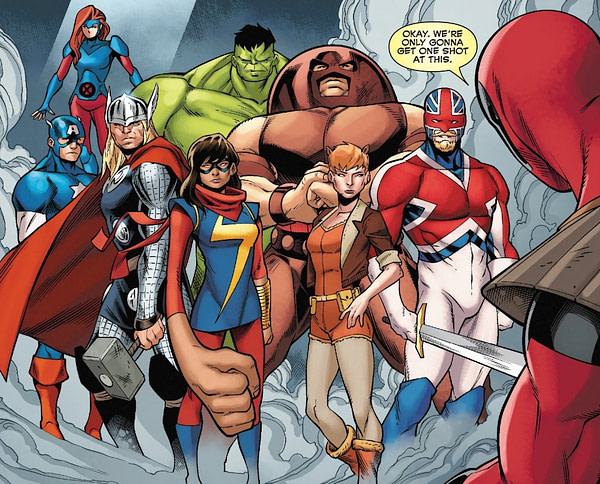 And with a team like that, how can they fail? So when Deadpool, Spider-Man, and the other heroes defeat the Manipulator, they find themselves in a universe they've never seen before…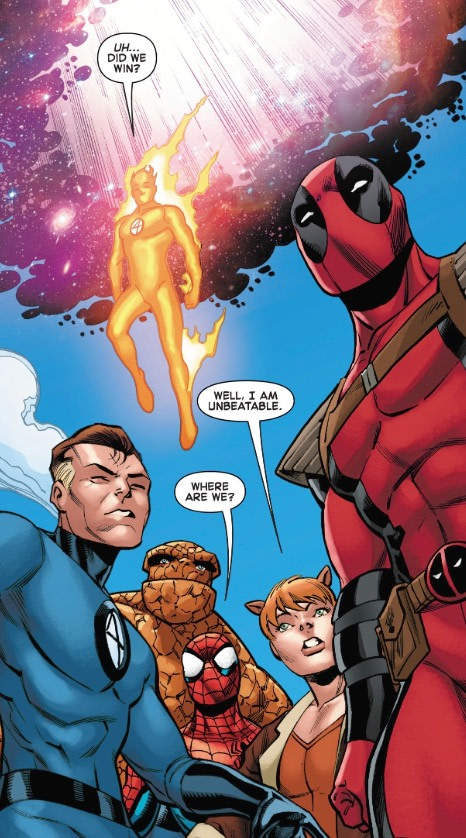 But we have. Because Marvel's superheroes have gone beyond the fourth wall, and into the real world. That's our universe. Hilarity should ensue.
Spider-Man/Deadpool #49 is in stores now.
Spider-Man/Deadpool #49
(W) Robbie Thompson (A) Jim Towe (CA) Dave Johnson
THE EVENT SO BIG ONE COMIC BOOK/REALITY CANNOT CONTAIN IT!
• A battle royale of epic event proportions!!!
• Make sure the roof you read this issue under is well-supported, because we're gonna DESTROY THE FOURTH WALL.
• The danger is coming…FROM THE OTHER SIDE OF THE PAGE!!!
Rated T+
In Shops: Apr 10, 2019
SRP: $3.99