Don't Take Your Eyes Off Of Lumberjanes #15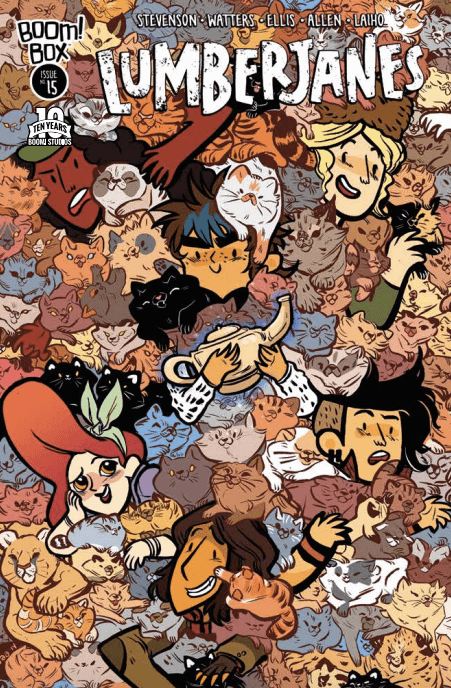 When we left off with Lumberjanes last month, Rosie was taking charge in the hunt to save Jen. Needless to say I couldn't wait to see how it all turned out. From BOOM! Studios, Lumberjanes #15, written by Noelle Stevenson and Shannon Watters, with art by Brooke Allen, and colors by Maarta Laiho picks up where we left off. Even though Rosie told the girls to hang back and let her handle finding Jen, they are determined to help in their own way.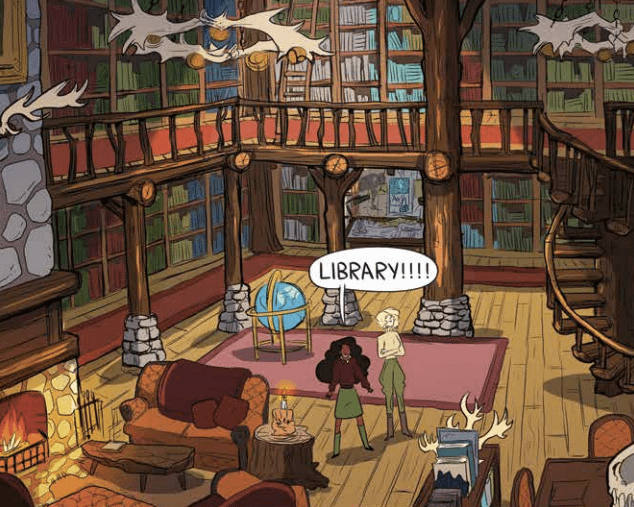 What's really interesting about this issue is the dramatic irony we get knowing that Abigail is trouble. However, Jen is so relaxed and happy being immersed in a cabin with fire and a bunch of books that she doesn't sense anything being wrong. In true Lumberjanes fashion things get chaotic and I would say I read the last half of the issue with my jaw having dropped.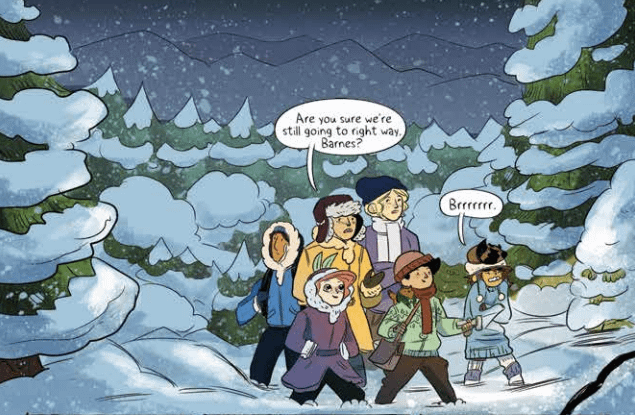 Stevenson and Watters write in a way that allows suspense to build up in a steady fashion, until all hell breaks loose and you can't take your eyes off the page. Brooke Allen and Maarta Laiho continue to illustrate and color a fun spread, and wow, do the creatures that exist in this comic impress me. I think that one of the reasons this comic is so popular is because it has this really unique quirky design, but with that comes a story that has so many great layers. Obviously the main theme of friendship continues to reign strong, but what's fascinating is that theme is strongly challenged in this issue. The whole moral of it all is questioned, and you will discover that maybe everyone at camp hasn't been telling the truth. Overall, the issue left me curious and excited for what's to come. Be sure to pick up issue #15 of Lumberjanes today!
Christine Marie is a Staff Writer at Bleeding Cool, and bibliomaniac with a love for all things creative. She hopes to one day be a Superhero/Disney Princess/Novelist. You can find her on Twitter and Instagram @AWritersWay or on her blog writerchristinemarie.wordpress.com.