Word came out recently that Erik Larsen's Savage Dragon was going to get a NSFW cover by artist Rafael Krás. The issue, Savage Dragon #225, will be bagged and come with a paper cover that looks like this.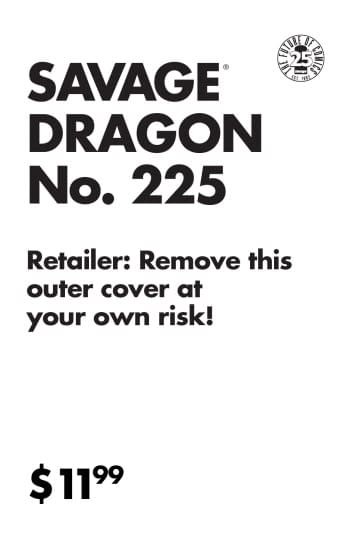 Well, Larsen has just posted a censored version of the cover which he called 'hilarious'. The image below uses a LOT of censor marks and shows that it's really going to be a hardcore cover. Perhaps Larsen is trying to tap into that Sex Criminals fanbase.
"Sometimes I do things just because it amuses me. Image has done a few NSFW covers of late, and while they certainly qualify as NSFW, they haven't been especially raunchy. The thought of some reader unwrapping this from its plastic sheath and doing a spit-take makes me laugh," said Larsen. "I love comics—all comics. Every kind of comic book. If it's well done, you can count me in as a fan. Love the underground comics from the '60s and '70s. Love European comics. I love a good superhero comic. I love a good horror comic. I love a good fantasy comic. I love a good Western comic. I love a good sex comic. I love a good comic—period. Love 'em all."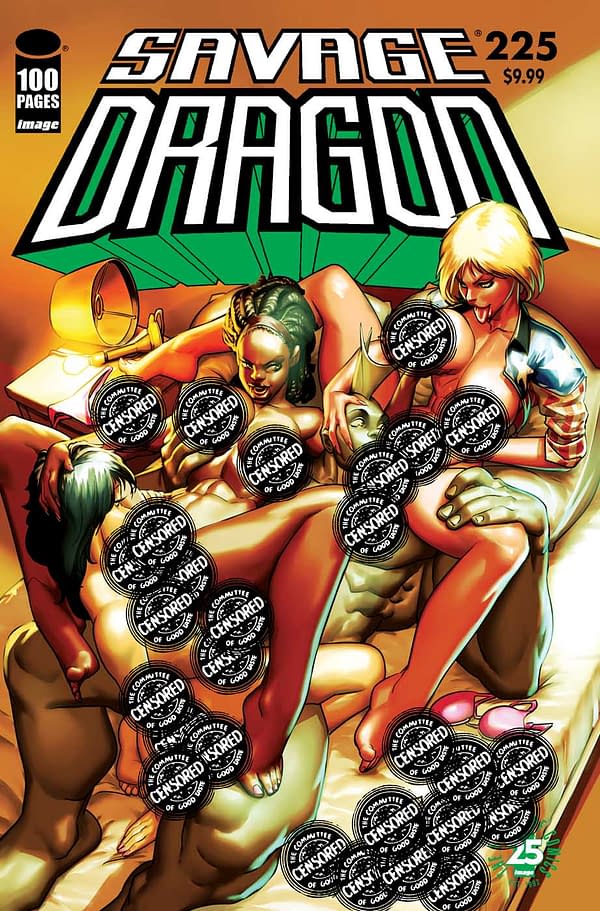 The issue is a 100-page special going for $9.99 and will ship July 26th. Final order cutoff is July 3rd.
A censored version of the NSFW Savage Dragon cover by @krashzzone has found its way onto the Internet. It looks hilarious as censored. pic.twitter.com/B7MWB7a0yL

— Erik Larsen (@ErikJLarsen) July 1, 2017
Enjoyed this article? Share it!