Filip Sablik and Ross Richie Address ComicsPRO on BOOM! Studios as a Premier Publisher at Diamond
Filip Sablik is President of Publishing & Marketing at BOOM! Studios. He attended ComicsPRO in Portland this weekend when, in front of a crowd of comic book retailers he talked about BOOM! becoming a Premier publisher at Diamond Comic Distributors, moving their listings to the front of Previews and changing their contractual relationship with the distributor as a result. He was joined in that endeavour by BOOM! CEO Ross Richie. Here is the text of his speech, provided to Bleeding Cool,
—– Filip: You are going to be the first to hear the announcement of something that has happened only once before in the last 22 years.
When I realized we would be able to share this historic news with you here at ComicsPRO, a memory immediately sprang to mind – the first time I talked to Ross Richie.
It was 2004, I was working at Diamond in the Purchasing department. I was in my cubicle and just getting up to leave for lunch when Anne, the receptionist, asked if she could pass a blind call through to me. We got these calls all the time from self-publishers and creators who wanted to know how to submit their projects for distribution. Here's the thing – not much came of most of these and the majority were completely forgettable conversations. This one was different. The voice on the other end of the phone was so full of authentic enthusiasm and conviction it demanded attention. I knew this was going to be someone I'd be working with for a long time. That opinion was only reinforced when I met him in person an experience I'm sure many of you can relate to. The majority of new publishers I worked with at Diamond did not last. It's a tough, competitive business with thin margins. I had no doubt Ross was going to go the distance. I asked him, "What are you going to call it?"
"BOOM!"
An appropriate name for the company Ross Richie founded if you ask me.
13 years later, it's a thrill to connect my present role at BOOM! Studios with my past role at Diamond. To share this news, please help me give a warm welcome to my special guest – CEO and Founder of BOOM! Studios, Ross Richie. Ross: I'm super excited to be here with you in Portland. This is my favorite weekend of the year. It's incredible to get in here and get feedback from you directly. To hear what's working and not working. I want to thank you so much for taking the time to come here and spend time with us and give us your energy, your enthusiasm, your dreams, and your excitement.
I have some massive news on the BOOM! front to share with you. But before I share our news, I want to take a moment to talk about our year in 2017.
We had some tremendous victories in 2017.
We kicked the year off with WWE #1 as the top selling independent launch of January. The next month we did it again with our Planet of the Apes/Green Lantern.Then there's Grass Kings which was our biggest original series of the year. The retailers in this room helped make Grass Kings a massive hit. The first issue launched 50% higher than Kindt's previous original series. And just last quarter, Bolivar by Sean Rubin debuted as our biggest selling original graphic novel in the history of Archaia.
Meanwhile, we've crossed some amazing milestones with anchors to our publishing line:
Adventure Time has sold more than 1 million copies.
Mouse Guard has sold more than 1 million copies.
Lumberjanes has sold more than 1 million copies.
Power Rangers has sold more than 1 million copies.
It's been a tremendous year. It's the result of your hard work. And it's the reason I am about to share with you the biggest news in BOOM!'s history. I'd go so far as to say this is the biggest news of the weekend. But before I do, I have a story I want to share with you.
Years ago, Albert Einstein was on a train. The conductor came through to stamp everyone's tickets and when he got Einstein, Albert started to fumble around to find his ticket. After a few moments, the conductor said, "Mr. Einstein, I know who you are. Don't worry about finding your ticket, I'm confident you bought one. Have a great day."
And with that, the conductor moved on to stamp tickets of the other passengers. As he got further into the car, he couldn't help but turn back and see that Einstein was still searching on and under the seats near him looking for his ticket. The conductor walked back and said, "Mr. Einstein, really don't worry about it. I know who you are." Einstein looked up at him and said, "Young man, I know who I am too. My problem is I don't know where I'm going."
We know who we are and where we're going.
And where we're going is to the front of the catalog.
BOOM! Studios is becoming a premier publisher!
As you know, the premier publishers were established in 1996 with DC, Marvel, Image, and Dark Horse at the front of the catalog. 14 years later, IDW was the first publisher to join them. Now in 8 years after that, I'm thrilled and privileged to have BOOM! join this group.
None of this would be possible without the hard work of countless people so I want to thank those instrumental in making this moment possible.
First and foremost, the entire BOOM! Studios team, who work tirelessly day in and day out to build a comic publishing company we can all be proud of. Our creators who give birth to breathtaking new stories that spark the imagination of our readers. I'm incredibly grateful to the team at Diamond Comic Distributors, beginning with Steve Geppi, who has been nothing but supportive of us as we've grown, along with Chuck Parker, Tim Lenaghan, John Wurzer, Roger Fletcher, Chris Powell, and many others over the years. And I've saved the best for last – you. Every single person in this room is a 50% partner in this company. You have supported, bought, and sold our comics for the entire history of BOOM! Studios and shared equally in our success with every sale.
So tonight, I want to buy you a drink to celebrate. We're having a drink up tonight. I hope you'll come join us tonight so we can toast this moment together. Thank you and with this I'm going to turn the presentation back over to Filip. Thank you!
Filip: As Ross said, this is a moment we can celebrate together as partners. But we're not here just to celebrate. You invest in us every week and we are investing back. We've put comic shops first and I want to share with you how we're going to do it again in 2018.
Our investment in comic shops begins with not just putting out great comics every single week. The most important thing we can do as a publisher for our retail partners is make sure that when your customers come in each week, there is something on the shelves for them. We believe that comics are for anyone, so we make them for everyone – and we guarantee there is a BOOM! Studios comic in your store that is the perfect gateway for any new reader. It might be Power Rangers: Shattered Grid, the first comic book event in the 25-year history of the global franchise. It might be Jim Henson's Labyrinth: Coronation, finally revealing the origin of Jareth, the Goblin King, made famous by David Bowie in the film. And it could well be Coda, a 12 issue original series from Si Spurrier & Matias Bergara with a double-sized first issue at no additional cost. And based on what we're hearing from you, it's definitely been the sold out hit Abbott, the first original series from novelist and Black Bolt writer Saladin Ahmed with artist Sami Kivelä.
Putting comic shops first means a deep commitment to on-time shipping. In 2017, you got 94% of everything we published on time. When you see a new project solicited in our section of Previews you can count on it coming out and coming out on time. As we move to the front of the catalog, you'll see our intended release dates printed in our section. That's a promise in writing from us to you – and each of your customers. It's one we know we can keep, because we're already doing it.
But even if you get great comics on time, we know that investing in new ideas and new concepts is a risk. Reduce your risk with our BOOM! Guarantee retail partner program. Our Guarantee is simple and free. Sign up today and you never have to worry about investing in a new BOOM! Studios launch. We'll send you a free 6 pocket floor display perfect to rack the 6 single issue comics we make fully returnable every month to members, along with monthly point of sales materials. Order to discover your upside and then 60 days later you tell us how many copies you haven't sold and we'll take you at your word. All you have to do to receive your credit is fill out a Diamond affidavit. No stripping covers. No minimums. No hoops to jump through.
We have 359 retail partners in our Guarantee program, which is 3 times more than our previous program, with stores in 42 states and 11 countries worldwide participating. On average only 16% of the participating retailers are returning books every month, which means 84% of BOOM! Guarantee retailers are successfully growing their BOOM! sales in store. But the name of the company ain't Whimper so we want more. We want you. Come talk to myself or Morgan Perry here in Portland to join the BOOM! Guarantee.
This past fall, we took the next step towards putting comic shops first by announcing the Discover Now program which puts select collections of our hottest series in your store at least 90 days before they are available anywhere else. We kicked this off with Mech Cadet Yu Vol.1, which you received in stores last month. Discover Now editions arrive in comic shops with exclusive covers as well. Your support has been fantastic so we're following up this year with Fence Vol.1 Discover Now Edition in April, The Thrilling Adventure Hour Vol.1 Discover Now Edition in July and more planned for later in the year. These releases are timed with the release of the next issue in the arc so that fans who wait for the collection have to come to comic shops first – and have the perfect reason to follow the stories every month in YOUR stores.
Beyond publishing comics and graphic novels that stand toe-to-toe with the best our medium has to offer and beyond reducing your risk, BOOM! Studios brings new customers into your stores. You've seen it throughout our history with Lumberjanes, Giant Days, Power Rangers, Mouse Guard and more recently with Abbott. That's because we focus our marketing around getting new readers to comic shops first through regional and national press coverage including outlets like NPR,The Detroit Free Press, Detroit Metro Times, AV Club, io9, Entertainment Weekly, and every top comic site.
There are also those moments where we make history to draw attention to your stores, like when Jason David Frank – the original Green Power Ranger, made his historic debut as the Lord Drakkon character in a trailer to promote the launch of the Power Rangers: Shattered Grid event.
[TRAILER]
This trailer drove over a million views in the first 24 hours thanks to support from top media partners like IGN, ComicBook.Com, ComicBookResources and more, alongside support by Jason David Frank through his channels. This trailer is also available for any of our retail partners to download and use on their social media pages, website, or in store along with other trailers we've produced for series like Grass Kings, Rust, The Unsound, and Joyride.
We're also doing things you can't see. Like generating over 3 million impressions through paid, targeted social media advertising across channels like Facebook, Twitter, and Instagram in 2017 alone. These ads are designed specifically to reach out to casual fans of properties and creators we publish and draw them into comic shops first.
Our licensing partners are working to put comic shops first as well. WWE has been an amazing partner on this front in many ways including having WWE Superstar Becky Lynch record a customized trailer for WWE #14, the start of the Women's Evolution storyline, in stores this week.
[TRAILER]
You can expect another new trailer featuring top WWE Superstars to debut in the next couple of weeks as well. WWE has also allowed us to promote the comics and graphic novels at SummerSlam in New York last year alongside in store events that were featured in video packages aired around the world. I'm thrilled to share with you that this year the comics will be promoted at the greatest sports entertainment event of all – WrestleMania! Not only will we have a print ad in the Wrestlemania program guide featuring the comic shop locator service, but WWE collections will be available for sale during the event further exposing over 75,000 of the most die hard wrestling fans in the world to comic books.
Other partners like 20th Century Fox are working with us to cross promote properties like Planet of the Apes as part of their 50th Anniversary celebration in 2018, both online and with special events. The Jim Henson Company created advertising opportunities for the graphic novels as part of the return of The Dark Crystal to theaters at the end of this month. Partners like Saban Brands are teaming up with us to promote comics with brand extensions like Power Rangers Hyperforce and Power Rangers: Legacy Wars. With all of these efforts, we are focused on increasing awareness among fans of these properties to drive them into comic shops and create new customers for your business.
Putting comics shops first has been foundational to how BOOM! Studios does business for years with:
Publishing the best comics every week

Guaranteeing ship dates

Reducing risk for new launches

Putting collections in your stores first

Discovering new customers & drawing them to comic shops first
But this moment in time, this once in a company's history moment, moving to the front of the catalog demands we do something more. We know that each and every retailer in this room, the membership of ComicsPRO, has been our partner for years. But we want to give you a fresh opportunity to re-invest in BOOM! Studios, because when we become a premier publisher in April Previews we know many of your customers will see us in a new light. Give us a second, or maybe first, look.
So in April Previews, with our June shipping titles, we're putting comic shops first by giving every retailer an additional 20% off your normal discount for every single item BOOM! Studios solicits that month.
No tricks. No loopholes. Just a gift from us to you.
And because we know our library of hit series are essential reading for those fans we'll drive your way all year, we're offering our top 20 collections in April Previews with an additional 20% off your normal discount. These are the BOOM! Studios books we believe every single comic shop should have on their shelves because they're books you can sell to anyone.
We know that this year will be challenging for comic book retailers. There will be uncertainty and problems to overcome as well. But BOOM! Studios refuses to be anything less than your best partner. Every publisher should put comic shops first. So that's what we're doing.
That's the real BOOM! Studios Guarantee.
---
---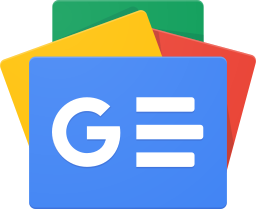 Stay up-to-date and support the site by following Bleeding Cool on Google News today!