First Baby Yoda in a Marvel Comic – Empyre #0: Fantastic Four
Marvel Comics may be owned by Disney and publish the Star Wars comic books. But in the almost-year since he debuted, there has been no appearance of The Child from The Mandalorian TV series in the comic books. Today, however, in Fantastic Four Empyre #0, we at least know that Franklin Richards has seen the show – and is using the Baby Yoda lesson well.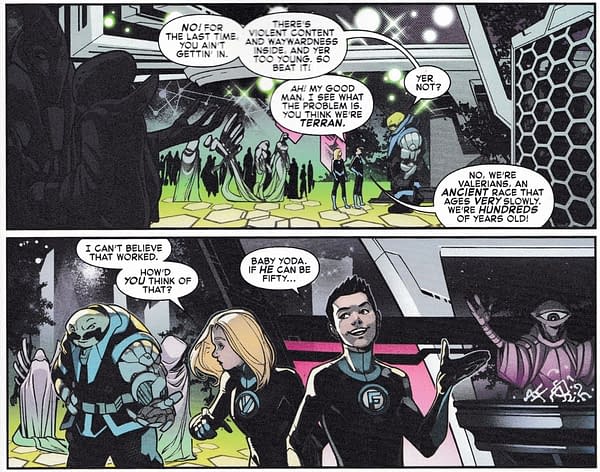 Not an actual appearance of Baby Yoda, and this was originally to have been published in early April. But it is also a rare example of a Disney product using the term 'Baby Yoda' rather than 'The Child'. If any speculator wants to use this is the first Marvel Baby Yoda, feel free.
But it's also the first appearance of The Profiteer, one of the Elders of the Universe and current owner of the Casino Cosmico, where the Fantastic Four find themselves.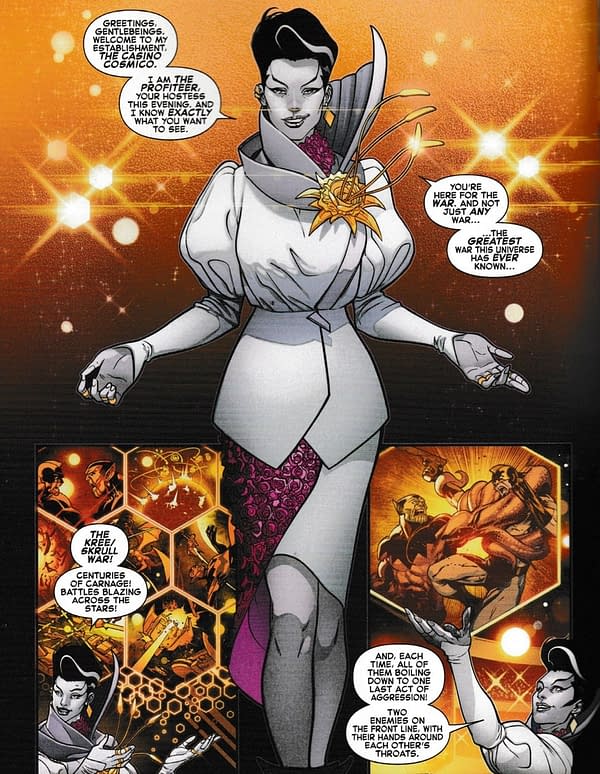 Brother of the previous owner, the Grandmaster. But obsessed with far more than playing the games, it' all about profit,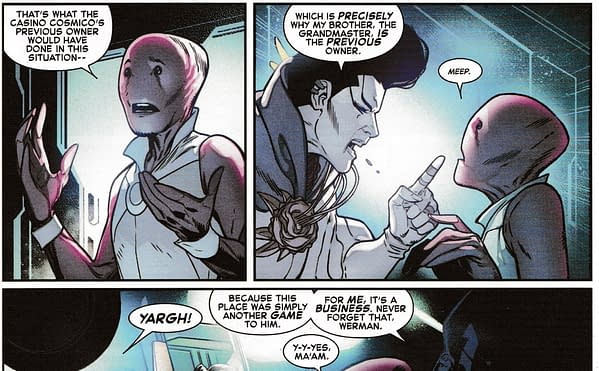 Basically it's Ike Perlmutter in a dress. It is often said that when writing fiction, one must work out just what it is each individual character secretly wants. But in superfiction, characters are just as likely to simply say it, and we believe them.

As the end of the Kree/Skrull War has led to economic ruin and collapse.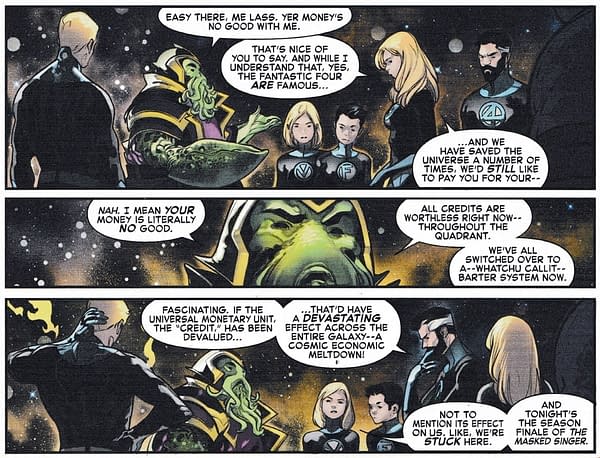 And we even get a little let's-bring-everyone-up-to-speed on continuity which is handy given the pause the pandemic brought. Can anyone remember Incoming #1 right now?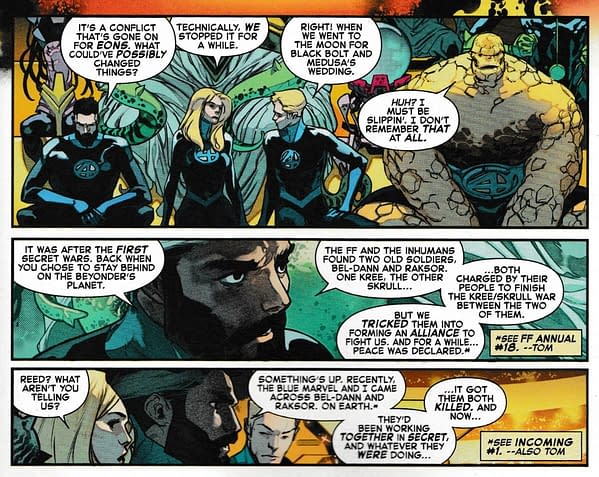 Beware The Trees… as anyone looking at the adverts in this comic book may have also picked up. Even if you are Baby Yoda.
Empyre: Fantastic Four #0 is out today from Marvel Comics… I bought mine from Piranha Comics in Kingston-Upon-Thames. Piranha Comics is a small south London comic store chain with a small south-east store in Kingston-Upon Thames's market centre, which runs Magic The Gathering nights on Fridays, and a larger south-west store in Bromley, which also runs Magic nights and has an extensive back issue collection and online store. If you are in the neighbourhood, check them out.