From The Ashes – Rob Liefeld's Replacement for Youngblood?
Rob Liefeld does not own Youngblood. He hasn't owned Youngblood for some time. He sold to Rip Media a fair few years ago, and they recently sold it to Andrew Rev. So, as well as giving a firm publishing date for Brigade, he's also planning something new. Posting on Facebook…
Building a new squad. I'll be showcasing new characters from a new book I've been preparing since last summer. One new character per post. Don't let the crease in the paper bother you, I do my designs on note paper and the crinkles are part of the fun. #fromtheashes #new #robliefeld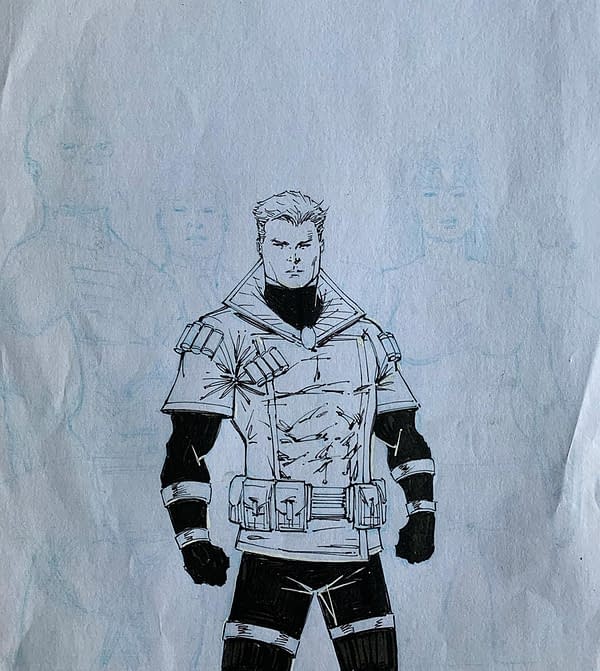 Working out the kinks. #robliefeld #fromtheashes#defy
Pouches. Extraneous wristbands and armbands. Tousled hair. Tom Cruise. Scowls. Very tight crotches. Very tight underarms. Impossible tops for women to fight in. Someone with a full mask. No feet.
I mean, it might as well be Youngblood. Might it even be called From The Ashes? He has the hashtag after all…
More figures clearly still to come. Including one with an American eagle military chest symbol, type thing too…