Grant Morrison Roasts the Current State Of DC Comics – as Well as Bendis, King, Snyder, Azzarello and Himself in Green Lantern: Blackstars
It was only the other week that John Constantine was bemoaning comic book continuity over in John Constantine: Hellblazer, written by Si Spurrier, in a way that looked as if he was talking directly to DC Comics publisher Dan DiDio.
For Green Lantern: Blackstars #2, Grant Morrison said "It's my cruellest portrayal of Superman that I've ever done, that makes him out to be the worst he can possibly be. I'm hoping people will really dig it, because it's almost a roast of modern comics, including my own." And a roast we get, delivered by Superman to Hal Jordan, Parallax of the Blackstars and drawn by Xermanico. And it begins with Tom King's run on Batman.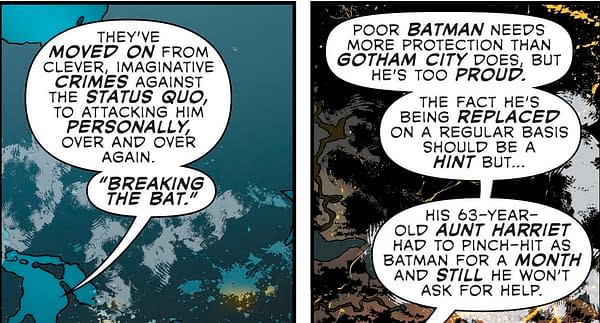 Tom King's run on Batman has seen Bane plan to break Batman, and for Bruce Wayne's parallel dimension father to come along and do the same. And all as a parallel to Bane lifting Bruce Wayne above his head, dropping him on his knee and literally breaking him. And indeed never asking Superman to take down Bane or anything like that.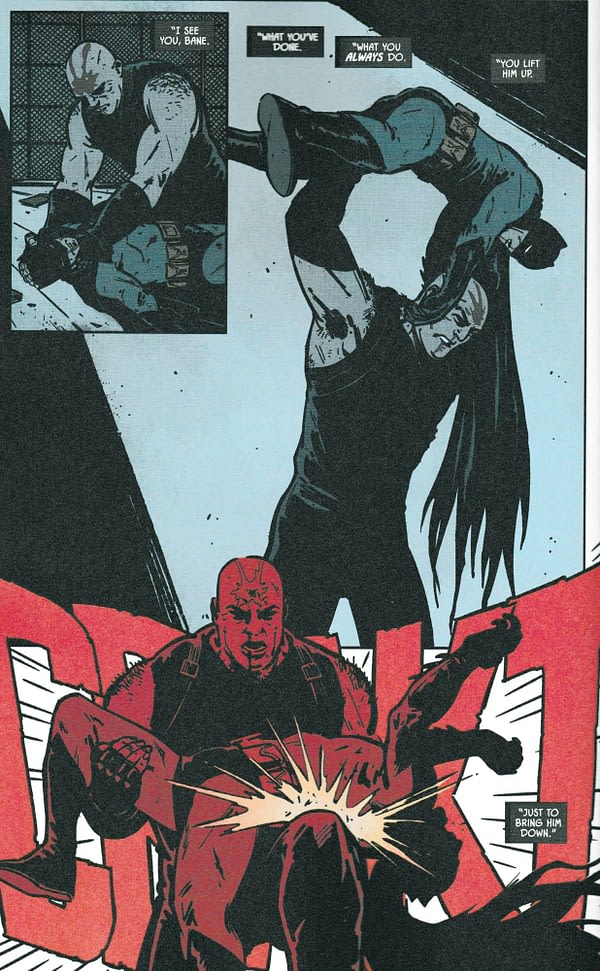 And the note about being replaced – well Grant Morrison did that with Dick Grayson, but we are also looking forward to that happening again in a year's time with Luke Fox. Not Aunt Harriet, sadly…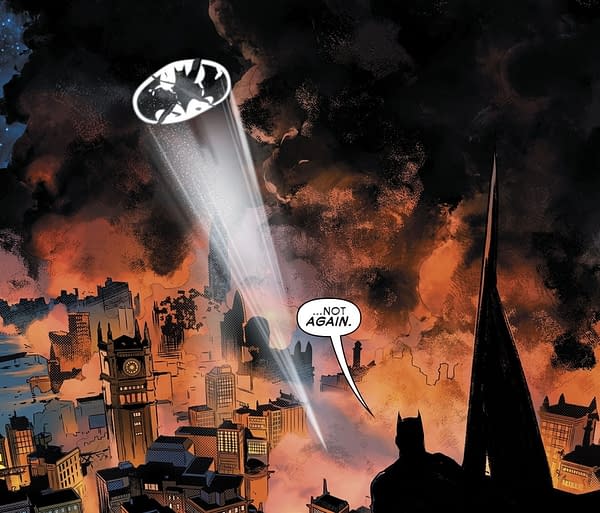 A little literal there. So how else is Grant Morrison roasting DC Comics courtesy of Superman? Well, he is sticking with Tom King and Heroes In Crisis, which featured Sanctuary as a way to treat superheroes with mental issues and ended up killing them all.

Yes, Wonder Woman… who when she was rebooted in the New 52, with a sword and a shield, a new origin of being a demi-goddess and lots of stories involving gods and goddesses along the way.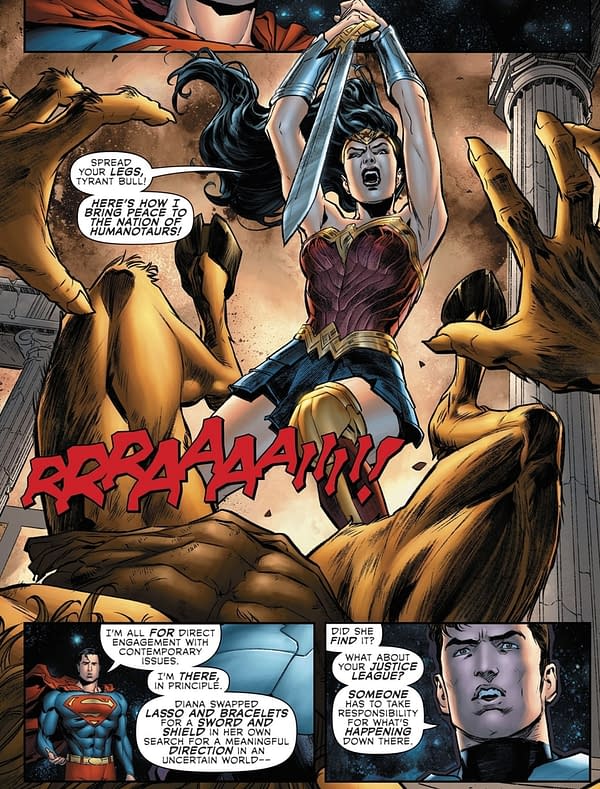 And, yes, a minotaur.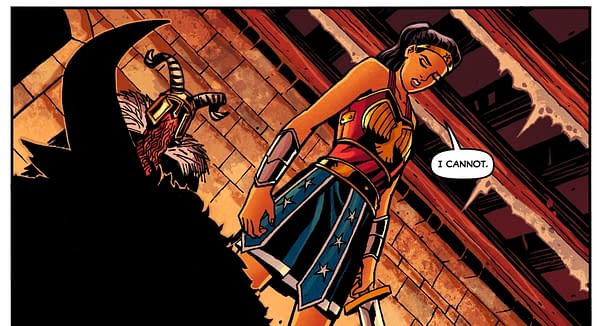 There even seems to be a reference to Orbital Comics, the London comic book store no longer selling new weekly comics – and who then imported a store to do so on its behalf on Wednesdays. And is converting into something else. Shame they won't have seen this…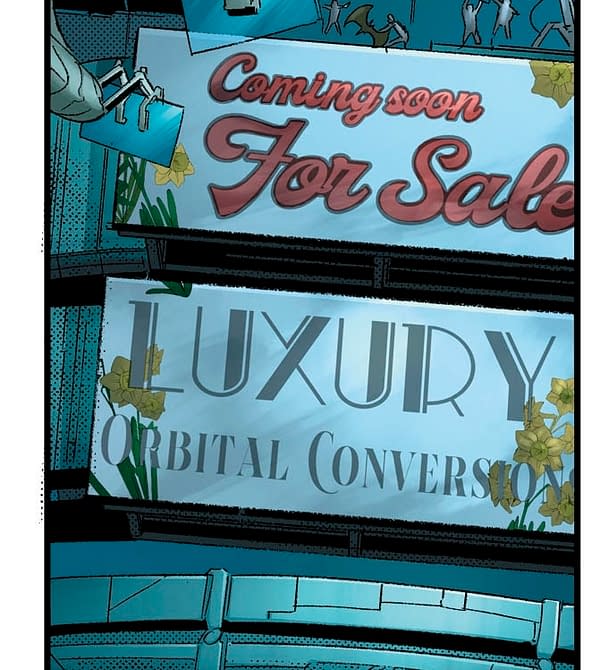 But back to DC Comics, and a move to Scott Snyder's current Justice League. Or, to be fair, Grant Morrison's own JLA, Multiversity and Final Crisis.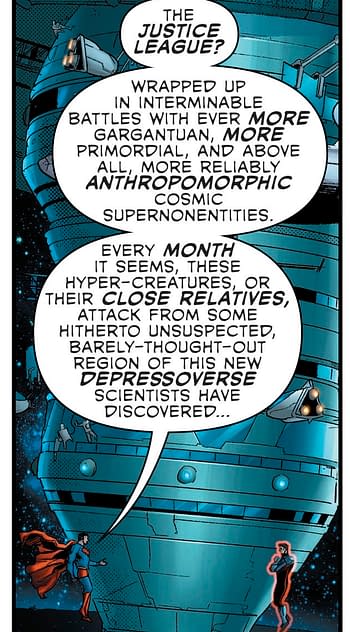 I do think, however, that we should all start calling The Dark Multiverse from Metal, The Batman Who Laughs and Justice League, the Depressoverse. It does kinda fit. But we move swiftly from Scott Snyder to Brian Michael Bendis. And the statted panel with interlinking back-and-forth Mamet-style dialogue.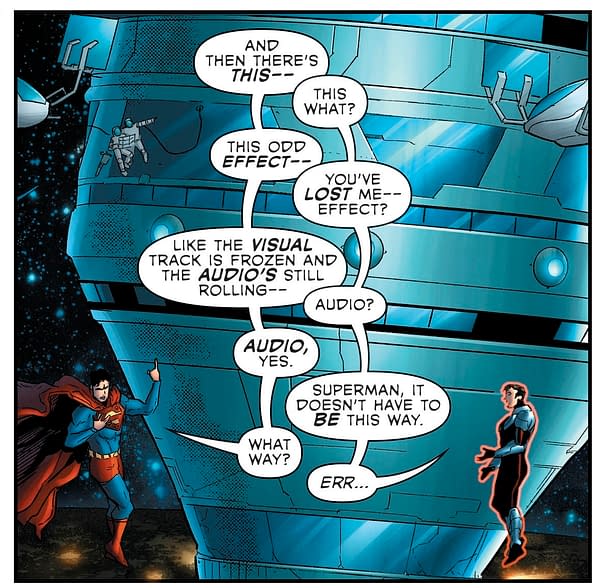 Brian Bendis gets really annoyed when people caricature him like this, saying he doesn't write like this anymore. But he does. But then Grant Mprrison reminds us of the changes he made to Superman back in 2011. And the changes that DC Comics seem to make every few years now…

And even the public get involved, hanging outside the Hall Of Justice, voting for Doom like they always seem to. And campaigning against any and all Crisis.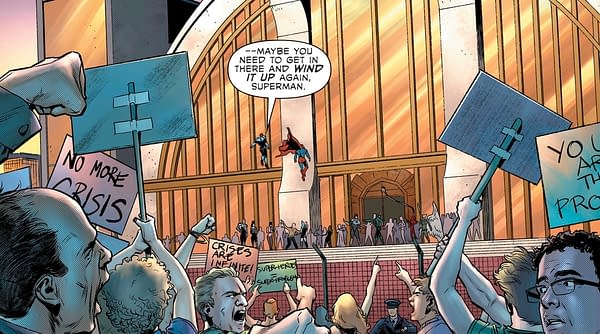 Sorry folks, we're getting on in 2020 whether you like it or not.
GREEN LANTERN BLACKSTARS #2 (OF 3)
(W) Grant Morrison (A) Xermanico (CA) Liam Sharp
Target: Earth! Hal Jordan and the Blackstars will stop at nothing to bend the planet to its leader's whims, and Earth's greatest heroes pull out all the stops to fight these fascists. Betrayals of cosmic consequence abound! And why is Earth's sun turning orange? We can only hope Superman figures that one out before it's too late…In Shops: Dec 04, 2019 SRP: $3.99