Captain Marvel Catches a Flight in Whiz Comics #7, up for Auction
Whiz Comics have been gaining steam on the aftermarket lately, and Captain Marvel is a big reason why. Snag this at Heritage Auctions today.
---
Captain Marvel, or Shazam, is having a bit of a moment in the aftermarket right now. For once, I do not think it is because of the film currently in theaters, it is just because interest in the golden age appearances is ramping up. In my shop, we have been selling Whiz Comics back issues at a brisker pace than we have in years. In fact, Whiz Comics #7 is a book we have sold three copies of in the last couple weeks. This raw copy, taking bids at Heritage Auctions today, is nicer than any of them. Right now, you can snag it for less than $40, and you know what we say: anytime you can grab anything golden age for less than $50, you do it. Check it out below.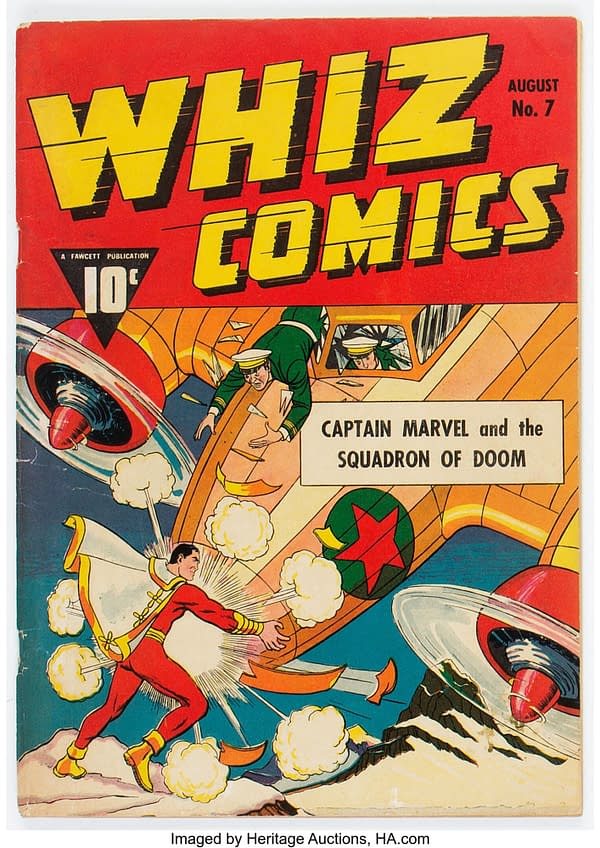 Captain Marvel Not Even Getting His Cape Dirty There
"Whiz Comics #7 (Fawcett Publications, 1940) Condition: GD. Dr. Voodoo stories begin. Captain Marvel cover by C. C. Beck. Story art by Beck and Mac Raboy. Spine split 2.5" from top and 2" from bottom. Water damage. Soiling. Overstreet 2022 GD 2.0 value = $284. Cover by C. C. Beck. "The Squadron of Doom," script by Bill Parker, art by C. C. Beck; Billy investigates the mysterious disappearance of the freighter, Red Star, last seen near the coast of Greenland; There he discovers that Rodney Stark has invented a machine that slowly melts ice, freeing prehistoric men, whom he uses as slaves to build a massive air force to attack and subdue the United States. Untitled Golden Arrow story, script by Bill Parker, art by Pete Costanza; Carol's murderous uncles hope to convince her that her gold mine is haunted. Untitled Lance O'Casey story, script by Bill Parker, art by Bob Kingett. "The Horned Bear" text story. "The Mask's Kidnapping Scheme," script by Bill Parker, art by Pete Costanza. "Peril in Fort Worth" starring Dan Dare, art by Al Carreno. Untitled Dr. Voodoo story, script and art by John Hampton. "Chaos at the Carnival" starring Ibis the Invincible, script by Bill Parker, art by Gus Ricca."
Week after week I have to resist the urge to buy all of these golden age books and just build a massive Whiz collection. Go here and buy this one so I don't. While there, check out all of the other books taking bids and snag some of those as well.

Affiliates of Bleeding Cool buy from and/or consign to Heritage Auctions.
---
---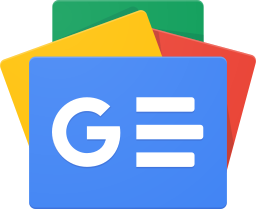 Stay up-to-date and support the site by following Bleeding Cool on Google News today!