Posted in: Comics, Conventions, Recent Updates, WonderCon | Tagged: artists edition, Berkley Breathed, bernie wrightson, Bill Sienkiewicz, bob layton, dc, deadpool, doctor strange, fantastic four, idw, jack kirby, joe kubert, john byrne, killraven, madman, marvel, mike allred, Mr. A, p craig russell, rob liefeld, steve ditko, thor, walt simonson
---
IDW's Big Damn Book WonderCon Panel
Ok, the actual title of the panel was IDW's Archival Art Books Panel, but so much of what was discussed and announced were damn big books, I figured that was a more appropriate title. The panel consisted of Dirk Wood, IDW Vice President of Marketing; Chris Ryall, Chief Creative Officer and Editor-in-Chief of IDW; and the man who has caused more nerd bookshelves to break into, Scott Dunbier, IDW Director, Special Projects. So the panel started the way all panels should start, with cookies being passed out to the audience because it was Chris Ryall's birthday. Dunbier had a cake brought to Ryall and the sang Happy Birthday as Ryall blew out his candle.
The panel was chock full of announcements, and the first one that I found of interest was The Really Classy Complete Bloom County from Berkely Breathed, 1980-1989. This will be released in the Fall of this year, in two volumes in a slipcase. It will collect every strip from December 8, 1980, to August 6, 1989.
A big get for IDW is a two book, complete collection of Steve Ditko's Mr A. It is an authorized released done with Ditko. The two books will be hardcover releases, the first coming this October, the second will be next May, and it will be 50th Anniversary collection of Mr. A. The panel then next some new Artist Select Series, and the one that I was most excited about is a 25th Anniversary collection celebrating Mike Allred's Madman. It will be a 400 page collection of Allred's favorite Madman stories. It will include 60 new pages of Allred art that will all be in sequence, so if all the pages were flipped together it would be one moving scene of Madman. This will be out in October. Sadly, I doubt we will ever get an Allred Madman Artist's Edition, because he has sold off so much of his original art over the years, but if IDW ever does decide to do one then Scott you can give me a call because I own this beauty. Next the panel announce four Marvel Artist Select Series books. First will be a John Byrne Fantastic Four book, with his favorite FF stories. Next was a Rob Liefeld book covering New Mutants, Deadpool, and Wolverine issues he did that featured Deadpool. After that was a Bob Layton Iron Man book, covering Layton's various runs on Iron Man. Lastly was another Bill Sienkiwicz release. After the last year's New Mutant book sold out as fast as it did, but not so fast that I didn't pick up a copy, IDW worked with Bill to do a Moon Knight book.
Artist's Editions were next. Dunbier started with some recent releases and books soon to be on my bookshelves including the next Walter Simonson Thor Artist's Edition, The Return of Beta Ray Bill. Dunbier said it would be out in June, and he showed us the regular and the variant cover. Dunbier covered the previously announced, 15" X 22", Jack Kirby's Fantastic Four Artist's Edition, due in July. There were then two new announcements. First was an Artist's Edition for P. Craig Russell, titled Strange Dreams, covering the Killraven graphic novel and Doctor Strange graphic novel he did. The biggest announcement, and previously covered by Bleeding Cool here, was the Bernie Wrightson Artifact Edition, which would include various pieces Wrightson did for DC and two complete stories, one from House of Mystery and one from Plop!. The panel also said that the Frankenstein Alive, Alive! series that Wrightson created with Steve Niles will be finished with Kelley Jones taking over the art.
I was able to ask a question about the most mysterious of all Artist's Editions, the second book from Jim Steranko. Dunbier said, "We should all be thankful w got the first one." He added, "When it's ready we'll print it." Dunbier also said that as good as the first book is, with what will be in the second book, it's going to be much better.
Dunbier also said that we should be getting more Joe Kubert in the future, hopefully the third Tarzan book.
So that was it, a lot of cool, large, expensive stuff coming soon. Plus, the Steranko book coming not so soon, but hopefully someday.
For further musings from Joshua Stone, you can follow him on Twitter @1NerdyOne, but it is not required
---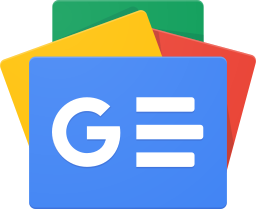 Stay up-to-date and support the site by following Bleeding Cool on Google News today!