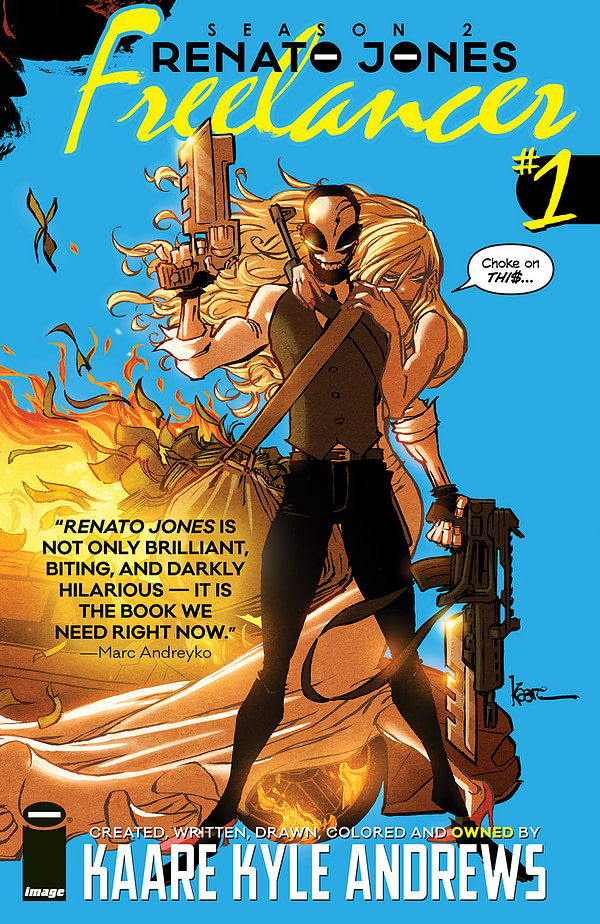 Poor Kaare Andrews. No matter how many strange and weird plot twists you bring to your amazing comic book Renato Jones, with its second series launching today, reality seems to match it.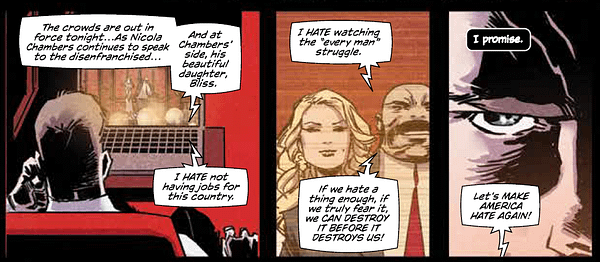 At least you can bring the full force of your art to your comic, twisting and turning your style to fit the moment, so a terrorist attack makes everything so very black and white…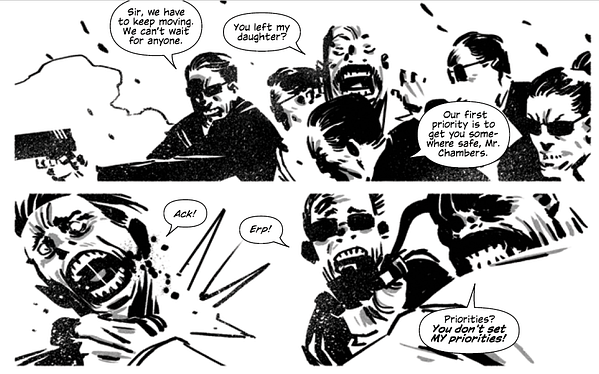 …while moments of sexuality and of childhood see the very comic book page get creased and battered, nostalgia and sweat crumpling and aging the very paper…
…with mock adverts that make you double take as they look so much like the real thing, especially in a print publication… …and then taking the comic where it has always been heading.
A result that means the end of all things.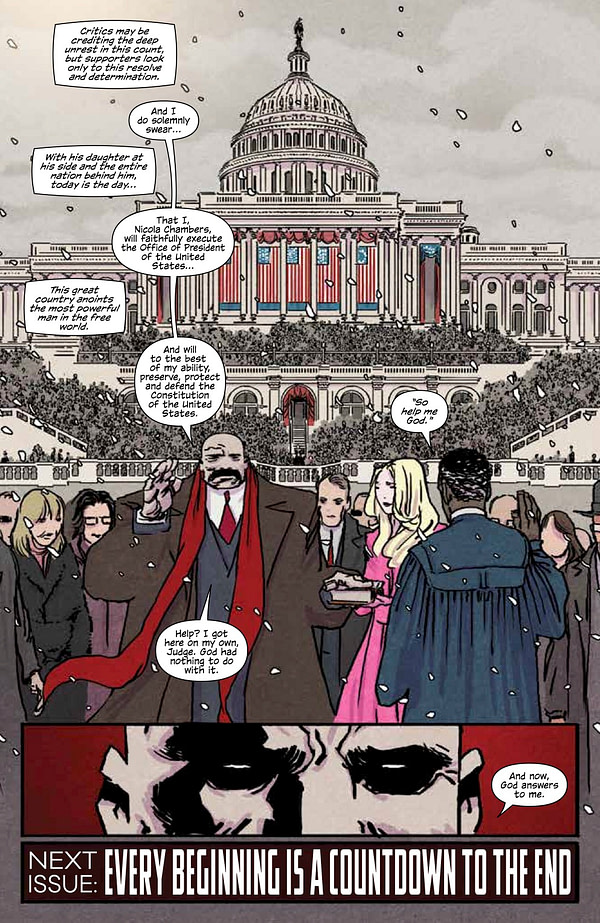 If you like comics, you like what they can do and be, and you want the hit that something like Elektra Assassin gave you the first time it was published, you should be reading Renato Jones by Kaare Andrews. Season 2 #1 comes with a recap of Season 1 so there's no excuses…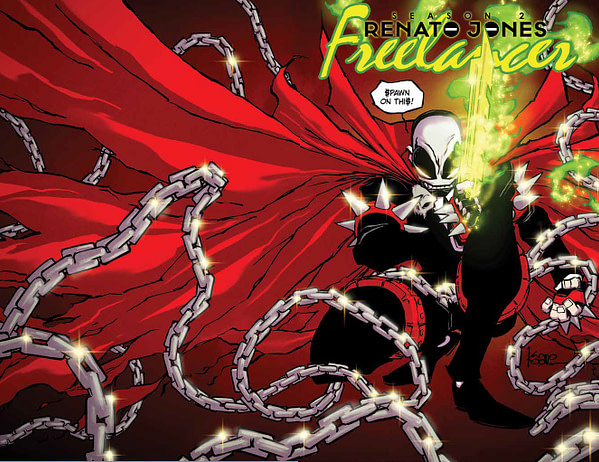 Renato Jones Season 2 #1 by Kaare Jones is out today.