Posted in: Comics | Tagged: captain marvel, Comics, entertainment, kelly sue deconnick, marvel, Marvel Comics, matt fraction
---
When Will Marvel Invite Kelly Sue DeConnick To The Writer Summits? (Tom Brevoort UPDATE) Kelly Sue DeConnick writes Captain Marvel for Marvel, and has written the likes of Avengers Assemble, Osborn, Avenging Spider-Man for them as well, and she also writes Ghost for Dark Horse, and Pretty Deadly from Image. Marvel's most prominent female writer, she's almost become totemic for the publisher in the way Gail Simone has been at DC, with a strong on-line following, working on lead female characters and being both outspoken and representative. A Women Of Marvel Panel wouldn't be the same without her and the Carol Corps.
She spoke to the Inkstuds Podcast as they have taken to the road, from town to town, creator to creator…
Talking about her new translation of Barbarella for Humanoides, as well as the skills of a translator, how Captain Marvel is about how there just aren't simple solutions to big problems and how she's challenging her tendency to give characters strong prose internal monologues as a crutch, the economics on pre-orders and digital sales, and translating the likes of Pretty Deadly into Spanish and the politics of double page spreads.
It's a long, entertaining and thorough interview. But because I am me, I have to go and pick this bit out to highlight it, don't I? 42 minutes in.
She was asked why she took the writing job with Dark Horse on the upcoming Prometheus adaptation and sequel.
Kelly Sue DeConnick: Because it was being done in a writers room. I don't… um…

Matt Fraction: I'll say it if you don't.

Kelly Sue DeConnick: I am not invited to the creative retreats and I have never had the writers room experience. And as we are looking at doing more television work, where that is very much a part of the process, day to day, I wanted to find out how I did in a room.

I have not had the opportunity to have that experience, I am very interested in that experience, as I've said I am a genuine extrovert, I'm not like "well a little bit", I am very "this" and I wanted the opportunity to do that and I was offered, not only will we be doing this in a room but you will also be the boss.

That's not actually true, Scott Allie is the boss, but I am lead writer and that … Talk about ego, that was like, I don't usually get invited to these things and I get to be the princess? Oh fuck yeah.
She also talked about her love for the Alien universe and described Ripley as "culturally incredibly important." Like I said, it's a good podcast interview.
But Marvel? No invite to any of the Writers retreats where the future planning of Marvel storylines and continuity are pitched and decided? And instead have a crowd of writers that look like… well…
Might be time to start treating Kelly Sue DeConnick and other like royalty… or Dark Horse and others will instead.
Photos by Brian Bendis.
UPDATE: Marvel's Tom Brevoort has addressed this issue on Twitter.
@chrisobannon @bleedingcool @Marvel @axelalonsomarv @kellysue When she's a Marvel-exclusive writer.

— Tom Brevoort (@TomBrevoort) September 10, 2014
Now, we don't know the exclusive-or-not nature of every writer at Marvel. But Kieron Gillen writes Uber and recently God Is Dead for Avatar, as Kelly Sue DeConnick writes Ghost and Prometheus for Dark Horse. There clearly is wiggle room.
But Charles Soule was at the last Marvel summit, and he writes Superman/Wonder Woman, Swamp Thing and Red Lanterns for DC Comics. He was recently made an exclusive Marvel writer. But emphasis on recently. Well after the summit.
So, you know… it doesn't suggest it's as much of a qualifier as Tom suggests. Or, maybe that you have to go to a summit before you can go exclusive… or maybe Charles was secretly exclusive even though he was still writing continually for DC.
The bigger question then, is why haven't Marvel hired any women writers as exclusives?
The next Women At Marvel panel is coming up at New York…
---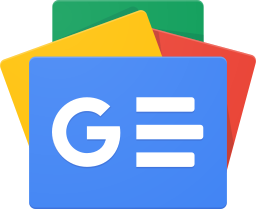 Stay up-to-date and support the site by following Bleeding Cool on Google News today!