Posted in: Comics, IDW, Review | Tagged: black crown, idw publishing, kid lobotomy, Lee Loughridge, peter milligan, surrealist, Tess Fowler
---
Kid Lobotomy #6 Review: Too Surreal for its Own Good
I'm not even sure where to start with the plot of this one.
Kid Lobotomy has a flashback to a time when he saw Big Daddy beat a man to death over a disagreement about a book. Kid runs away, and we return to the present where he is given guidance by a giant cockroach and Franz Kafka. He later finds an alternate version of Ottla, and she reveals some truths to Kid Lobotomy. All the while, Big Daddy and the Night Manager hunt for Kid.
I didn't know that this was the last issue of Kid Lobotomy when put it on my review docket. However, I reviewed the last issue of Dept. H last week, and that went very smoothly. Where the finale to Dept. H was welcoming no matter your familiarity with the series, Kid Lobotomy is practically hostile to anyone who even struggles following it from scene-to-scene.
Surrealism is the word of the day, and Kid Lobotomy takes it very seriously. Also, referencing literary figures and King Lear is another thing it enjoys doing. Those references become very bothersome as the comic goes on.
I'll admit, if I had followed this from issue one, I might have a better grasp on what in God's name is going on in this comic. Unfortunately, it's threadbare logical through-line bothered me more than anything.
It's implied that the ad-hoc lobotomy is what may be causing Kid's delusions, but, when the events are this metaphorical and removed from a grounded sense of common reality, it's hard to care about what's going on. If he dies, then so what? There aren't grounded rules to this universe. A pair of characters are effectively killed, and the comic just shrugs it off.
Then the comic just ends. There's no real conclusion or falling action. It just stops.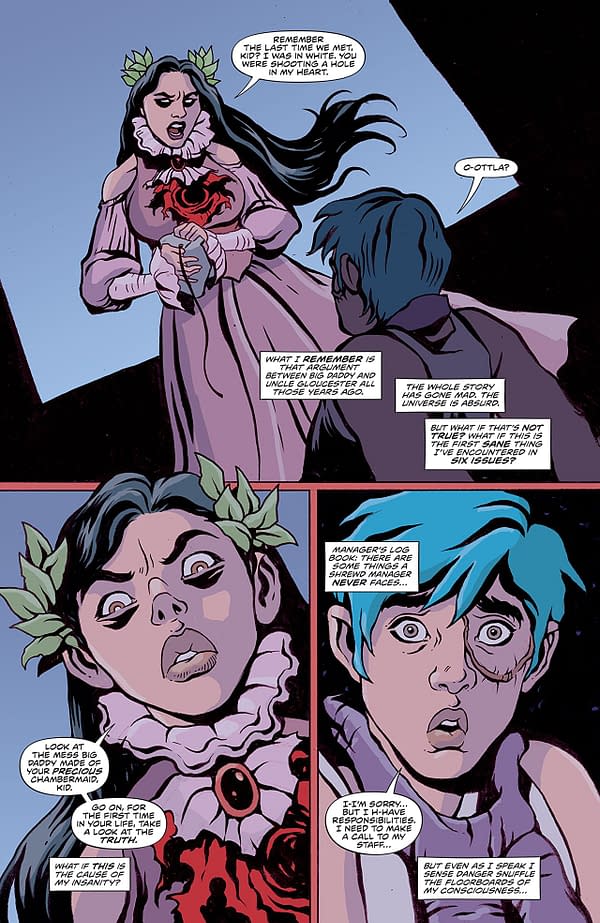 Tess Fowler's artwork is a highlight of the book. The world has a unique cartoon styling that's just realistic enough so that the oddities still seem odd and not just the standard. Lobotomy's visual design is good. The scar is defining and yet still unnerving. Lee Loughridge and Dee Cunniffe give an appropriately psychedelic color palette to keep the visuals interesting.
Kid Lobotomy #6 is probably not my thing to begin with. However, the surrealism is so hard to follow that anyone just wanting to give the comic a try will be lost and likely frustrated. There is no sense of common reality amongst the characters, and the book turned me off. Perhaps I'll revisit the series on my own time some day and return with a different opinion, or I'll feel validated in the one I have now. In any case, I can't recommend this one. Give it a pass.
---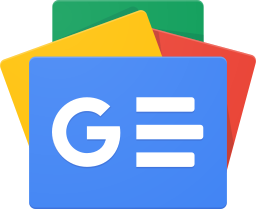 Stay up-to-date and support the site by following Bleeding Cool on Google News today!