Adrian Engmann writes for Bleeding Cool:
Greetings! My name is Adrian Engmann, a writer and comic book creator just starting out with my first creator owned project. I have always wanted to be involved in comics since I was a kid. From elementary to college, I would always doodle in my notebook, brimming with new ideas and stories that was I itching to tell. One of them is something that is close to my heart called, "Kung Fu Skratch!".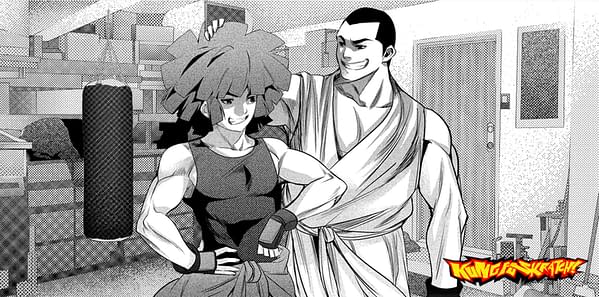 I believe that crowd funding sites like Kickstarter and Indiegogo are the best resources for up and comers to bring their projects to life, it helped me fulfill that dream and get Issue 1 funded. Not only was I able to create my first comic, it also got the attention of Comixology and was launched as a part of its Submit line. Now a year later, I'm utilizing Indiegogo to help make the second issue better than the first and have over two more weeks until the campaign ends. What is "Kung Fu Skratch!" you say? Well, I'll tell you. KFS is a comic that has been bubbling in my brain like dishwater soap since I was a teen. A love letter, a mixtape if you will to martial arts flicks, old school video gaming, Western and Eastern comics, and hip-hop culture. Think The Last Dragon meets Scott Pilgrim meets YO! MTV Raps meets River City Ransom meets Fist of the North Star meets Ranma ½ The story is about Jason Stonewall, the teenage son of a martial arts family who has returned to his hometown after a year long sojourn in the East with his Dad. Now back in the States, in the town of Brickhaven, Jason must contend with the burden of becoming heir to his family's school but his first day of high school. You'd think that high school would be a breeze for the kid but Brickhaven High isn't an ordinary high school. It's under the thumb of the Sho'Gunnz, a powerful gang comprised of the town's most dangerous delinquents, hoodlums, and bad eggs! What makes things worse, their leader, the Gangsta Bancho, Fa'Sho has a grudge against Jason's older brother that wants to settle it with Jason by proxy. OY! What's a teenage martial artist to do? I'm joined by a team of phenomenal creators which include the main artist, Indonesian art ninja, Erwin Prasetya who's credits include the webcomic Blade Bunny and Monsuno graphic novels for VIZ. Joining us is China's Dong Zhang who has provided art for Keenspace's Supernovas web comic, and Steve "Kandoken"Mack who's god-like Capcom (and Akiman approved) inspired style rounds out our art trifecta. We have Frank Cvetkovic who's credits include Molly Danger and Artful Daggers bringing his A game on lettering. Finally, we have Andeh Pinkard of Geek Riot Comics whose unique design sensibilities helped finalize the design of the logo and layout of the book.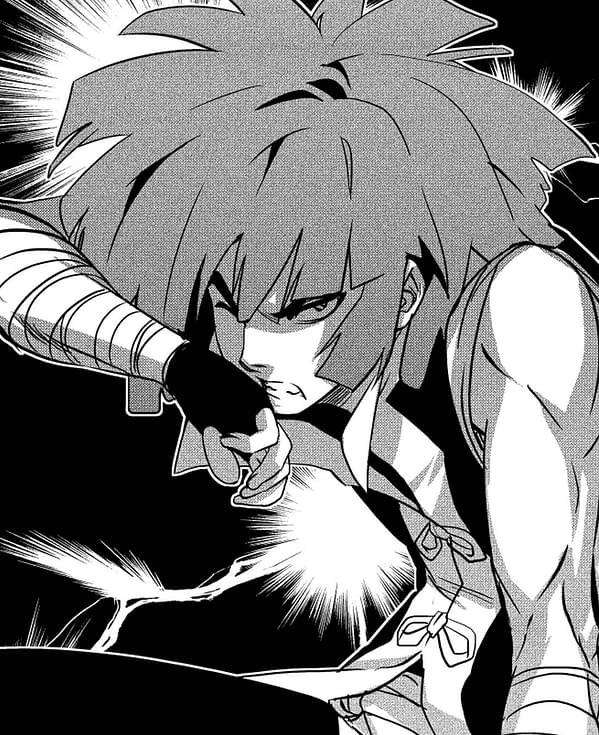 We've reached our initial goal but I feel we haven't reached the true potential of the campaign and have some cool stretch goals and rewards for backers! I believe we continue to build a bigger audience and create more content for readers to enjoy. And this comic is truly a labor of love.
We want you to join on the team and join in on the fun! Indiegogo campaign.