Posted in: Comics | Tagged: Albert Einstein: Time Mason, long beach comic con, The Other Side of the Fence, Tony Donley, Zack Morrissette
---
LBCC 2015: Pros Discuss Independent Publishing And Social Media
By Michele Brittany, West Coast Correspondence
Saturday afternoon at the Long Beach Comic Con, writer/illustrator Zack Morrissette and cartoonist Tony Donley sat down to discuss their experiences with independent publishing and using social media to market their respective projects. Morrissette co-wrote and illustrated the zombie apocalypse story The Other Side of the Fence that he marketed through Amazon, while Donley created a comic book adventure titled Albert Einstein: Time Mason and sought funding through Kickstarter. Moderated by yours truly, I asked what led both men to decide to self publish and what were the challenges and benefits of taking that route. Both said they had stories that were not considered mainstream and would not have been picked up by the established comic book publishers. Donley indicated that his story was his story – he owned it. Morrissette chimed in his agreement and said that he did not miss the process of getting notes from an editor telling him he needed to change his story. For Morrissette, who went through Amazon to publish his book, he used Create Space, an on-demand printing company. It was inexpensive and he had a well-put together book to put on the market. Donley used Kickstarter as though it was a pre-order service and he kept costs down since he was the artist on the project. Navigating and choosing social media outlets can be tricky since there are so many choices. Donley stated that it really depends on the project. Both men use Twitter and both advocated interacting with your followers – don't just promote your project: engage with others, thank them if they have commented on your post. It might result in a sale or perhaps a friendship. It's the way to build up your fans and supporters. Instagram was mentioned as a very good outlet for conveying the visual medium. Morrissette suggested doing a Google search to find out the correct image size so that when you post an image, none of it is cut off. Again, the men stressed interacting with your audience. If you are interested in learning, you can find Morrissette on Twitter and his online project, Anthology Press, and you can find Donely on Twitter.
All photos taken by Nicholas Diak.
Michele Brittany is an independent popular culture scholar and semi-professional photographer and editor of James Bond and Popular Culture: Essays on the Influence of the Fictional Superspy (McFarland & Company) as well as the forthcoming book Essays on Space Horror in Films, 1950s – 2000s. Read her reviews and analysis on the spy/espionage and space horror genres via her blogs at Spyfi & Superspies and Space Horror Films. Follow Michele on Twitter: @mcbrittany2014.
---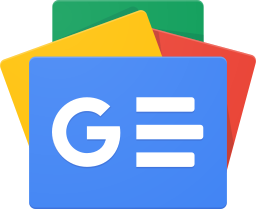 Stay up-to-date and support the site by following Bleeding Cool on Google News today!