Posted in: Comics | Tagged: boom studios, Comics, Curt Pires, David Rubin, entertainment, the fiction
---
This Magical Book Will Fly Off The Shelves – Advance Review: The Fiction #1 I was lucky enough to get a chance to read an advance copy of The Fiction, from BOOM! Studios, written by Curt Pires, with art by David Rubin. Obviously, I was insanely excited because when I found out the premise of the story, the fact that it involved magical books was enough to sign me up. For those of you who don't know, the story centers around four childhood friends named Tsang, Tyler, Kassie, and Max. They discover a box of strange books, but not just any books. Books that have the power to transport people to the beautiful worlds described within them, when read aloud. However, most of the time magical things come at some cost. So, when Tsang, goes missing, the others vow never to reveal where they've been or what they've seen. Years later, when Tyler, now an adult, also mysteriously disappears, Kassie and Max find themselves in a tricky situation. After reading The Fiction #1, I can safely say that I am impressed. I adore this concept, every single bit of it. Being a bookworm, I guess I'm biased. I think all of us can agree that having the opportunity to experience something so magical would be awesome. David Rubin illustrates that magic beautifully, particularly in the panels I've posted above. You can actually feel the adventures as you gaze at the page. I found Curt Pires script to be incredibly engaging and honest. When it comes down to it, Kassie and Max are forced to make a decision about what they are going to do, and I thought their conflict brought a nice realistic balance to the story. Overall, I found the first issue to be intense, informative, and refreshing. I urge you to add The Fiction #1 to your pull list. This book is going to fly off the shelves, and yes I will be standing next to its place in my local comic book store when it comes out on June 17th telling people to buy it.
Christine Marie is a Staff Writer at Bleeding Cool, and bibliomaniac with a love for all things creative. She hopes to one day be a Superhero/Disney Princess/Novelist. You can find her on Twitter and Instagram @AWritersWay or on her blog writerchristinemarie.wordpress.com.
---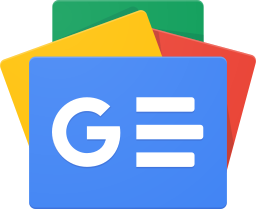 Stay up-to-date and support the site by following Bleeding Cool on Google News today!