Man of Steel #3 Review: Making Superman Hurt
[rwp-review-recap id="0"]
Rogol Zar arrives on Earth and immediately tracks down Superman's Fortress of Solitude. Superman is investigating yet another fire in Metropolis when he hears the Fortress's alarm. He and Supergirl arrive at the Fortress to find it destroyed and Rogol Zar long gone.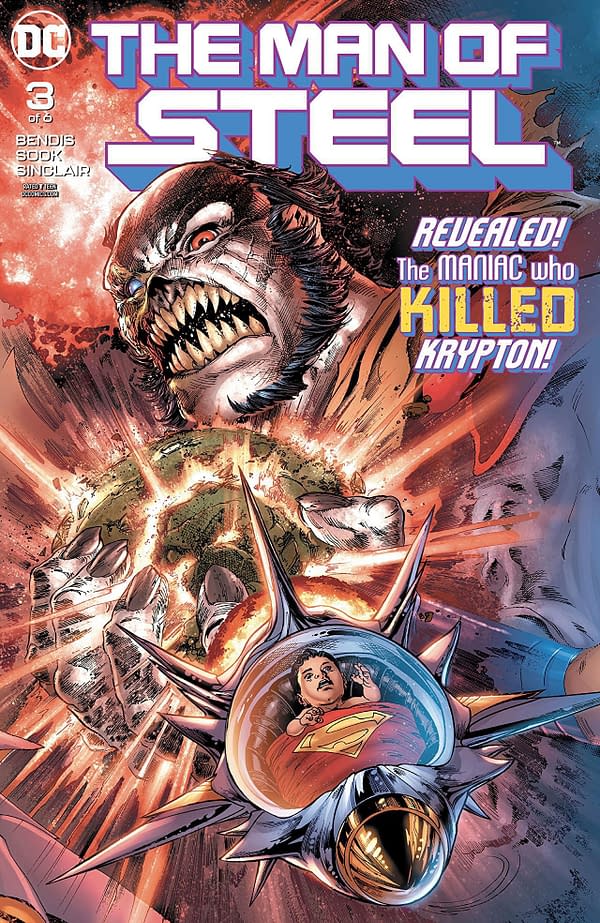 Things get a lot heavier in this issue of Man of Steel. Rogol Zar makes his move against Superman, and it leaves Kal-El devastated.
I won't spoil the specifics here, but Man of Steel #3 makes some large changes to a big part of Superman's lore — well, beyond Rogol Zar apparently being the actual cause of Krypton's death. That one we already knew about.
This issue handles the darker content quite well too. It still feels like a distinctly Superman comic, and it gets you ready for the coming battle between Superman and Rogol Zar. Unfortunately, that doesn't start this issue.
That does bring us to the major complaint. This issue feels a bit padded. While some significant things happen, the plot advances only a little. While that could arguably have been done to give the big bad thing room to breathe, the comic is still in and out in under five minutes.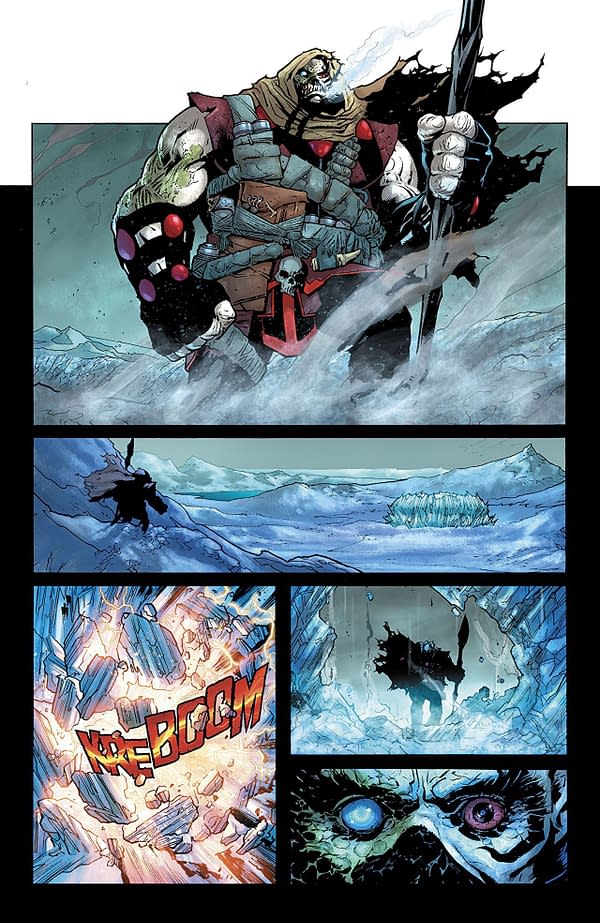 Ryan Sook delivers some great artwork to the book. His style is relatively simple, and it fits Superman well. There is a lot of detailing, but the overall style feels generally well suited to a comic. It is reminiscent of Bruce Timm's style, but it's more detailed and less geometric than that. Alex Sinclair nails it on the color work once more, making the comic even more lively and visually popping.
Man of Steel #3 is another compelling issue in Brian Michael Bendis's inaugural Superman story. Big, dramatic things happen, Clark Kent is still likable and sincere, and the art looks great. This one comes recommended. Give it a read.
[rwp-review-ratings id="0"]
[rwp-review-form id="0"]