A couple of days ago, Bleeding Cool profiled the Collector's Paradise chain store in California, and its plans for a Stay Away Comic Book Day to replace Free Comic Book Day. As well as a plan to allow people to pick up their comic books from one of the store's neighbouring pizza parlour, which was still allowed to be open. Now, courtesy of comic book creator, Mark Waid it appears that it is going to still be Free Comic Book Day for fifty people at the store.
Comic book creator Mark Waid, who regularly signs at the store and opened their recent North Hollywood location, contacted them (coincidentally) a couple of days ago with a plan.
That Mark Waid will pay for the first $10 worth of the first fifty customers that call in to order comics on Stay At Home Comic Book Day at any of the Collector's Paradise stores. Which is another generous offer to match Donny Cates and Kevin Smith paying off the customer pull boxes of their comic book stores.
What are other comic creators doing? Anyone else care to take up this challenge for your own store? Maybe get in touch with Collector's Paradise if you are looking for creative ideas? If you do, I am sure we can find our way on Bleeding Cool to mention it
Bleeding Cool continues to cover the impact of the current situation on the comic book industry from a socially approved distance. Bookmark this tag for all the latest updates while you are at it.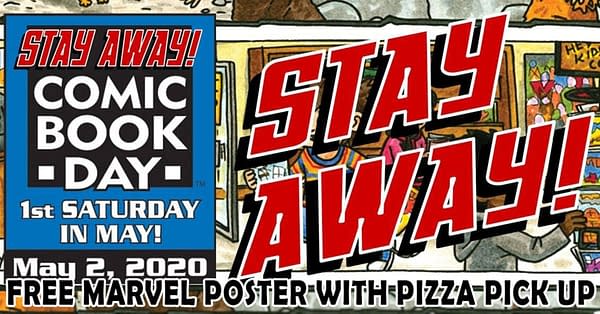 Collector's Paradise was created in September of 1994, when Edward Greenberg and Joseph Zelich bought an existing comic book store, called Little Angel's Comics. For the next few years, the two tried to refocus the business model of the old store and focus more on comic books, the emerging graphic novel category, and customer service. A few years later, the store moved two doors down to a much bigger location and finally started to become the type of store the owners have always had in mind.
In the last 5-6 years, the store's goals have been re-evaluated again. They now include moving forward into online presence and continuing to refine online customer services, including a custom-created Online Subscription Management software application. The store changed again dramatically in 2009, when a full-time gallery was opened and has since hosted Art Gallery Exhibits and sells a wide variety of Original Art and Limited Edition Prints from a wide range of Artists.
In April of 2010, Collector's Paradise opened its second location in Old Town Pasadena. In August of 2019, Collector's Paradise opened its third location in the historic NoHo art district.
Enjoyed this article? Share it!