Posted in: Comics, Marvel Comics | Tagged: Ed Brisson, HRL, logan, Marvel Comics, marvel legacy, mike deodato jr, old man logan, silver samurai, the hand, wolverine, x-men
---
Marvel Legacy Old Man Logan #31 Review: A Gory if Unremarkable Read
Old Man Logan has returned to Tokyo, Japan with the intent of losing himself in the city. Unfortunately, wherever Logan goes, trouble is always around somewhere. This time, it is in the form of thugs who are able to heal from any damage the former Wolverine puts out.
Elsewhere, the Yashida Corporation (not quite the same spelling, but the irony is not lost on me), led by a new and younger Silver Samurai, ousts a thief before a meeting with the Hand. Logan returning to Japan does feel like something of a return to form. The fight with the thugs towards the beginning is fantastically gory, brought to life by artists Mike Deodato Jr. and Frank Martin. Seeing Logan lay them out is viscerally satisfying, even if there isn't much content for these fellows at the time of slashing.
The new Silver Samurai has the personality of a rich spoiled brat. There are a couple of moments where he gives some dark humor before maiming and murdering people. However, he doesn't even remotely compare to the previous Silver Samurai, Kenuichio Harada. However, I get the feeling we won't have to tolerate this new Samurai for very long.
There is the return of another great Wolverine, Captain America, and Avengers rogue, but I won't spoil the identity here. Mike Deodato's heavy and gritty artwork fits Old Man Logan very well. As I've said before, I am quite a fan of Deodato thanks to his work on Thunderbolts and New Avengers, and his 3D-rendered art style provides a great depth of field, giving the worlds he portrays an organic feeling. Frank Martin's darker color work contributes to the atmosphere of corruption and violence.
Old Man Logan #31 wasn't the most gripping or exciting read. It had a solid fight scene, and the story it sets up seems like it may be fairly interesting. However, this comic would not succeed in wanting me to stick around to read it. If you're a fan of Wolverine, especially his old Japanese adventures, then this may give you what you want. To that audience, I can recommend it. However, other readers can give this one a pass.
---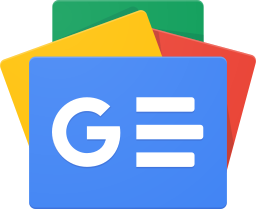 Stay up-to-date and support the site by following Bleeding Cool on Google News today!