The character first appeared in Deadpool Kills Deadpool #3. His final issue was Deadpool Kills Deadpool #4.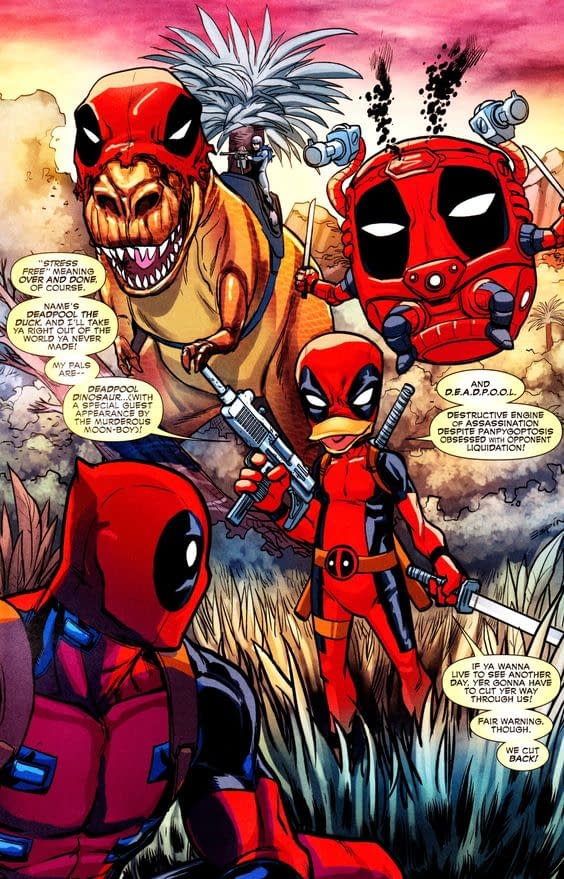 A parallel version of Deadpool, in Duck-form.
This also bears resemblance to Howard The Duck, a character that caused Marvel all sorts of problems relating to Disney's Donald Duck – that was until Disney bought them. Could it be in Decembers's solicits? It is going to be collected in May…
Probably written by Cullen Bunn? Yeah, probably.
Enjoyed this article? Share it!