Marvel Wants You… to Make Emma Frost Memes for #XMenMonday
It's time to celebrate the holy holiday of X-Men Monday once again, which means that, as prophecized, Marvel X-Editor Jordan White took to Twitter to share snippets from upcoming X-Books, including the Merry X-Man Holiday Special, Shatterstar #3, and Uncanny X-Men #3 and #4, all of which are going to press this week.
As you can see, White also invited X-Men fans to celebrate X-Men Monday by creating memes of Emma Frost using the Salvador Larroca variant to this week's X-Men Black: Emma Frost #1. And we're happy to oblige!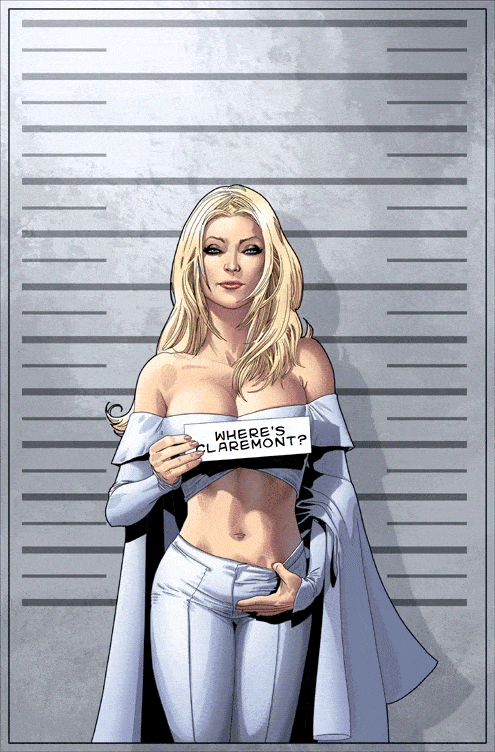 If you make your own, we'd love to see them, so tweet them at us. Happy X-Men Monday!