Meet Eliot Cole, The New Comics Reviewer At Bleeding Cool
Hi, I'm Eliot Cole, the new reviewer at Bleeding Cool.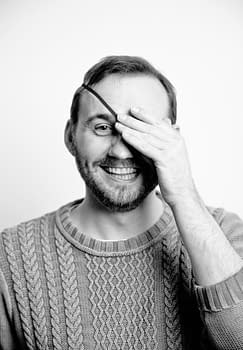 Don't worry, Rich Johnston's weekly breakdowns aren't going anywhere, I'm here to pick a few comics each week and delve on in there. I hope to (eventually) give you a guide (mostly) on what to pick up, and (occasionally) what to drop.
I like brackets / parentheses.
I've been around here for quite a while, quietly beavering away on various things for Mark Seifert and the crew.I also produced a little back in the day, which might give you a small idea of how I work, but we all grow with time, and I'm sure I have. Mostly I'm all about trying to build something here, and grow a decent resource.
What do you need to know about me? Well, I try to approach reviewing as a critical affair, rather than a retelling of events. Still story reference can't always be avoided, and is sometimes essential to a decent critique. This said, I also really like to bring evocation into things, and (although this can be a slightly repetitive them in where I come from) it's incredibly important, because we're supposed to feel things about art, especially this art, our art.
Me personally? Well, I shop at Gosh! in London, so expect to see that in the byline. I write in ink on paper, then edit on a screen somewhere, and try not to be distracted by all the shiny internet things. I listen mostly to K-Pop and Prog music, I watch a metric flark-ton of film and TV, and I hold a CAMRA card. Because, let's face it, giid beer us a cause that we can all get behind. Oh, and these lovely pictures of me? They were taken (and are copyright) by the amazing Laura Lewis of Laura Lewis Photography. The one below will be in the National Portrait Gallery's Taylor Wessing Prize 2016. Right, that's me. Join me on this new venture, and comment on my articles! I'm all about open, decent discussion, especially about the best artistic medium in the world.