Posted in: Comics | Tagged: boom, comic review, HRL, Lacey reviews, mighty morphin power rangers, MMPR, power rangers
---
Mighty Morphin Power Rangers Year One Review: Call Your Zord
IT'S MORPHIN TIME! Power Rangers fans new and old, rejoice — Mighty Morphin Power Rangers Year One is on its way. This 500 page hardcover feels like a total steal even for the price point of $75. ( Though several retailers are offering it for cheaper when preordered. ) Included are issues 1-12 of Mighty Morphin Power Rangers, a gallery of alternate covers and character sheets, plus Bulk and Skull bonus issues that follow the comedic duo in their attempts to become better heroes than the Rangers. There's even a brand new story penned by Kyle Higgins along with artist Daniel Bayliss.
Starting off this collection of Power Rangers madness is a foreword by everyone's favorite Green Ranger – Jason David Frank. It's a super cool edition that only further elevates a fantastic book. With such a heavy focus on the Green Ranger it makes sense to have Jason David Frank involved in the project. It's far from a stretch to call him the most memorable of all the Rangers.
While this is a very Tommy-centric comic – focusing mostly on how he learns to recover from Rita's brainwashing and his place on the team – the story shifts organically through the Rangers. With the exception of Jason, who is surprisingly sidelined, there's always an appropriate pause to ponder the different aspects of the Ranger's lives. Whether that's Trini's attempts to learn more from Billy or Zack's ability to be a team player no Ranger is left behind.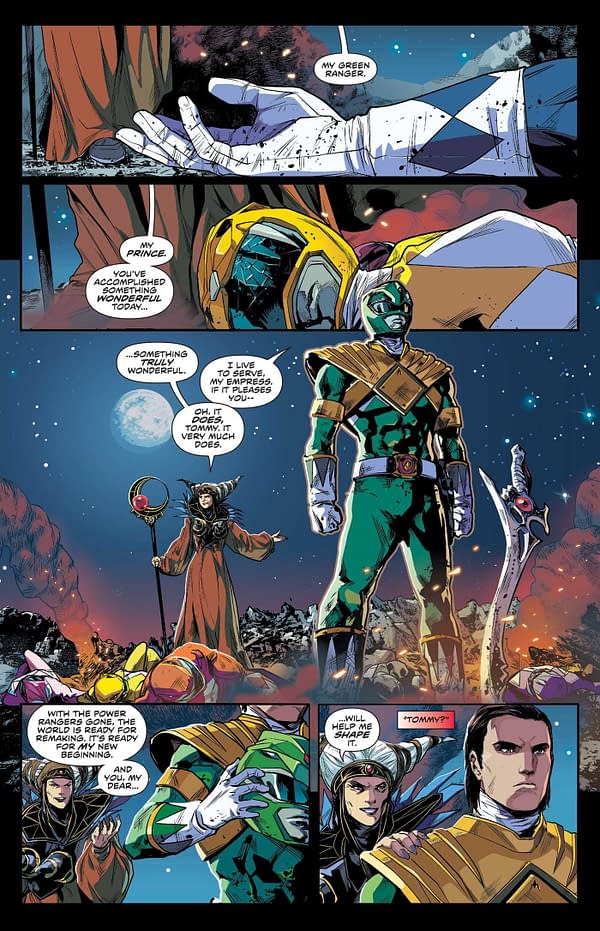 Fans of Billy, the Blue Ranger, will find a lot to love in this book. Quite some time is spent on his anxieties. The best part? There's no magic wand that suddenly cures him. The team gives him support, but makes it very clear they aren't trying to "fix" him. Whatever coping methods he needs they encourage – as long as they're healthy.
And that is what sells this book. Higgins has created a team dynamic that is incredibly beautiful. You can see the influences the Rangers have on one another; both positive and negative. The way they flow together as both team and family is hard enough to capture on film, let alone in a comic; In MMPR Higgins does it effortlessly.
The art could not be a better match. Hendry Prasetya does a fantastic job of invoking the style of the classic TV show and the aesthetic of the original actors without straying into uncanny valley territory. With the art leaning into the realistic side of things the impact of every battle or argument feels much stronger than it would have with a more cartoon style. You won't see any unnecessary sparks or silly action words here. Every panel does its job – lending to the story while still being a total treat to the eyes.
I truly cannot stress what a joy this series is or how beautifully this collection represents it. For both diehard and casual fans this book is a must have.
You can pick up Mighty Morphin Power Rangers Year One on October 17th.
---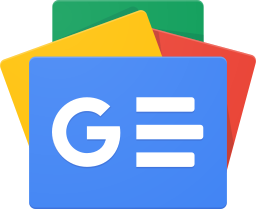 Stay up-to-date and support the site by following Bleeding Cool on Google News today!