All-New Wolverine Gets All-New Costume For All-New Storyline As Part Of ResurrXion
With all of the new X-Book announcements for the upcoming ResurrXion event, and nothing about All-New Wolverine, fans have wondered what the future held for the mutant formerly known as X-23, and star of the first entertaining Wolverine book in over a decade. Well, wonder no more, because All-New Wolverine's all-new future has been revealed via an interview at Gamespot, for some reason. As you can see, Laura will get a new costume, and according to writer Tom Taylor, it's bulletproof!
A lot of what we've been doing in this series comes down to moving Laura to the next logical step. She's growing on the page. This suit is part of that growth. It all comes down to the amount of times Laura is hurt, or taken out of action. Just because she has a healing factor, doesn't mean she enjoys pain, or bullets ripping through her internal organs. She has had her issues with pain before, and she's moving through this. This suit is designed to be bulletproof and generally more protective. In designing the suit, Mark Paniccia, Christina Harrington, and I went through a lot of versions with artist, Leonard Kirk. The colors of the suit are a nod to her X-Force days. What she wore then was certainly a fan-favorite. It's also about stealth. It's a bit easier to hunt prey when you're not wearing bright yellow.
As for the storyline, it sees an alien child crash land on Earth, say Laura Kinney's name, and then die. And then everyone in a nearby city gets infected with a virus. The city is quarantined. Wolverine must investigate. Hilarity ensues.
Taylor calls the story "the most epic story I've created for a solo character" and says we could see guest appearances from scientific-minded Marvel characters like Peter Parker, The Beast, Iron Man, Janet Van Dyne, Black Panther, and others.
All-New Wolverine #19 by Tom Taylor and Leonard Kirk will be in stores in the Spring.
---
---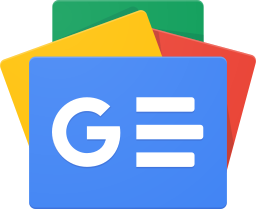 Stay up-to-date and support the site by following Bleeding Cool on Google News today!