Black Bolt, Iron Fist, and Monsters Unleashed: The Next Titles on Marvel's Chopping Block?
Last month saw the culling of many low-selling Marvel titles, but April's solicits appear to be relatively casualty-free. Except, that is, for the solicitation for Black Bolt #12, which, while not explicitly claiming to be a final issue, does feel a bit final nonetheless. Take a look:
BLACK BOLT #12
SALADIN AHMED (W)
CHRISTIAN WARD (A/C)
the midnight king returns to earth FINALE!
• A former queen's promise to her former king. Medusa swore to find Black Bolt, and she has — but will she be in time to save him?
• Voiceless and betrayed, the former ruler of the Inhumans faces a darkness he thought he had put behind him. But he won't face it alone.
• Old friends. Reunited lovers. A son and a new daughter already lost. Black Bolt faces his penance with all he loves by his side.
32 PGS./Rated T+ …$3.99
In December's Diamond charts, Black Bolt #8 ranks one spot above Hawkeye #13, a title canceled last month, and six spots below Generation X #85, another canceled book. And with Disney set to regain control of the X-Men movie rights, Marvel's "make Inhumans happen" experiment can finally come to a merciful end.
We'll have to wait for an official confirmation, or Black-Bolt-less May solicits, to know for sure. For now, chalk this one up in the speculation column.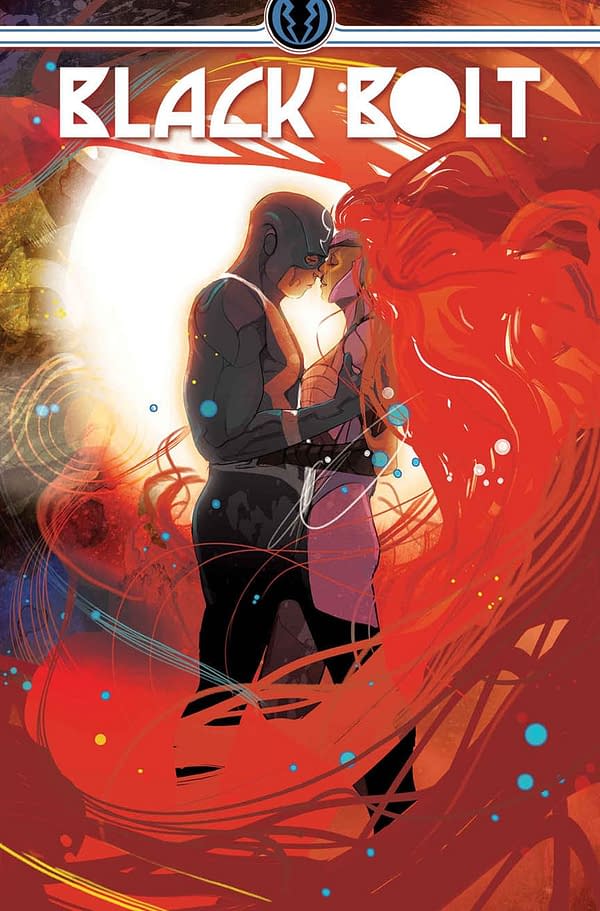 And then there's Iron Fist, which didn't even make Diamond's top 100 in December, but Comicron (whose charts are based on Diamond's Top 500) lists Iron Fist #75 at #113, 26 spots below Hawkeye. There's two issues of Iron Fist in April, both Damnation tie-ins. But the solicitation for Iron Fist #80 mentions a "fiery finale." Is that referring to the event tie-in story, or the book itself? See for yourself:
IRON FIST #80
ED BRISSON (W)
DAMIAN COUCEIRO (A)
Cover by JEFF DEKAL
DAMNATION TIE-IN!• Fighting in the streets as IRON FIST and FAT COBRA's gambit reaches its endgame!
• As Sin City burns under MEPHISTO's rule, the odds of survival turn against them.
• But at stake is not just the lives of Iron Fist and his compatriots…but their very SOULS!
• All hell breaks loose in the fiery finale!
32 PGS./Rated T+ …$3.99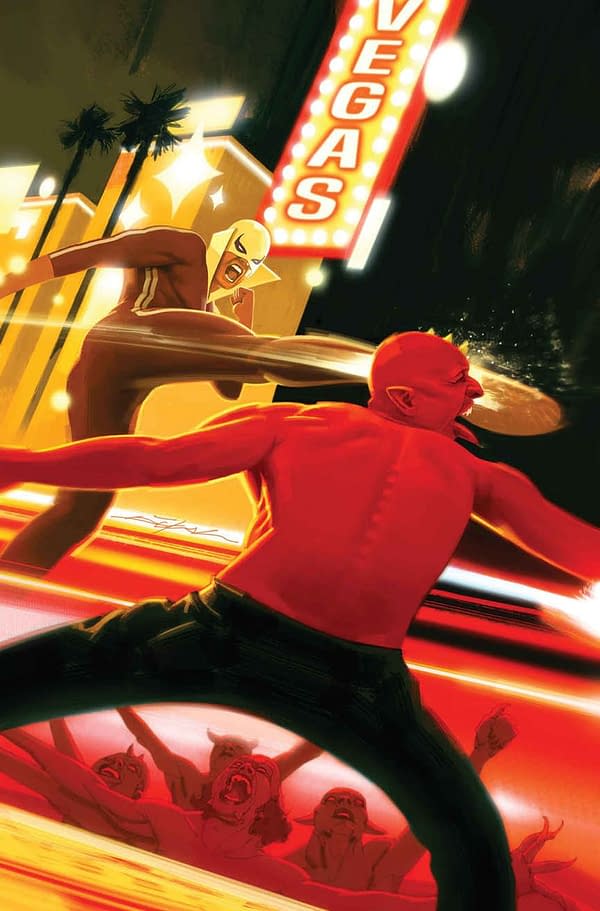 We'll have to wait to see how this one plays out.
There's one more title which is conspicuous by its absence, rather than a conclusive solicitation. April sees no Monsters Unleashed issues solicited. Monsters Unleashed is another book that didn't make Diamond's top 100, or even the top 200 in December. According to Comicron, Monsters Unleashed #9 is all the way down at #222, 21 spots below the canceled America.
The only thing that gives us pause is that Monsters Unleashed Vol. 2 on Amazon purports to collect issues #6-11. But March sees the release of Monsters Unleashed #12. Normally, when Marvel is planning to cancel a book, it's reflected by an extra issue (or one fewer) in the trade paperback collection. Will Marvel be amending the contents of Monsters Unleashed Vol. 2 to include March's #12 as a final issue? Or is something else going on here?