Nightwing #24 Review: Nightwing Runs The Gauntlet Having been led into a trap by Blockbuster, Nightwing is trapped in a massive submarine being hunted by a number of known villains enlisted by Blockbuster and his compatriot, Tiger Shark (not that one). They are all being offered weapons to kill Nightwing. He is just trying to make it out alive. Action!
The premise is simple to this issue, and sometimes simple just really works. The Flying Grayson has to throw down with a myriad of bad guys and gals such as Count Vertigo, Skyhook, China White, the Clock King, Shado, and Magog (yeah, that one).
If I may digress, the presence of Magog really surprised me on this one. He was one of those characters that seemed so eminently important about a decade ago. Then he, like Alexander Luthor, Harbinger, and Pariah before him, seemed to be just cast aside to never really enjoy the same level of relevance again. Marvel has a couple of characters like that too, like Hope Summers and Ulysses.
The comic, with the exception of an interlude with Dick's girlfriend Shawn, is wall-to-wall action and excitement. It also enjoys a very kinetic feel aided by the fact that Nightwing is leading the villains on a chase through the interior of this massive submarine. He has to use his wits and ingenuity to beat back or stall everyone who comes after him. Miguel Mendonca and Diana Conesa's artwork is integral to making all of this work, and it looks great. The figures are striking and muscular. The action is vivid. There's clear cause-and-effect shown on the panels. It all comes together very nicely with the excellent coloring work of Ivan Nunes.
It does end with one of those cheap "Oh no! Is our hero dead?" finales that have really become done to ironic death and are quite trite at this point. It's so run-of-the-mill that it's almost not even worth noticing, but I'm always going to harp on it until the Big Two stop this crap.
That aside, sometimes what works really is a straightforward premise. It's a giant submarine with Nightwing and a bunch of supervillains inside. What more could you want? If you're in need of a fantastically enjoyable read this month, pick this one up. It's worth it.
---
---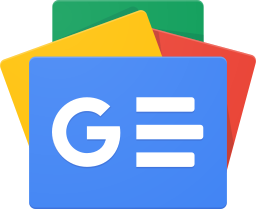 Stay up-to-date and support the site by following Bleeding Cool on Google News today!