Now Joshua Hale Fialkov Jumps On Pacific Rim Comic – And You Can Win!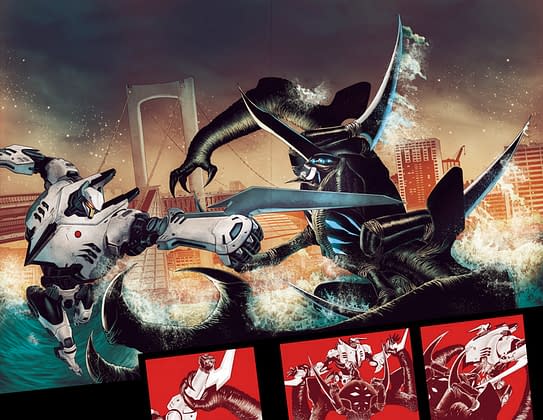 It's a;; about Joshua today.
Legendary Comics are producing another comic book series based on their Pacific Rim movie with a story from its writer, Travis Beacham, transformed into a four issue series by Joshua Hale Fialkov and Marcos Marz. And they are launching it with a special competition to win original art from the series...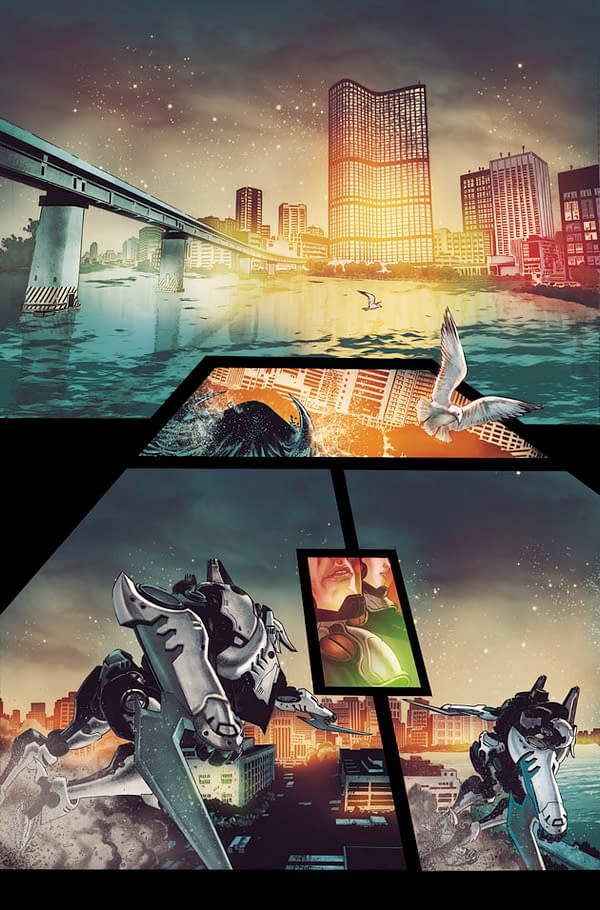 They are also publishing original series, a six issue Black Bag, from Chris Roberson and J.B. Bastos …
Renear is tired of playing by the rules. A valedictorian and top athlete in her younger years, she's sacrificed a promising career to tie the knot and play house… isn't there more to life than this? Of course there is – if you're willing to take the shot. It's time the world found out what she is truly capable of.
And the five-issue Cops For Criminals by Steven Grant and Pete Woods.
When a federal agent becomes a victim of the system he has sworn to uphold, he finds true justice in the criminal underworld. Agent Woods was one of the best – but everything changed when he was wrongfully convicted and labeled a traitor. After serving his time, this ex-convict is cut loose onto the lawless streets to fight corruption on both sides of the law. Even criminals need a code – and every code needs an enforcer."