NYCC '15: Bill Jemas Is Creating An Ultimate Zombie Superhero Universe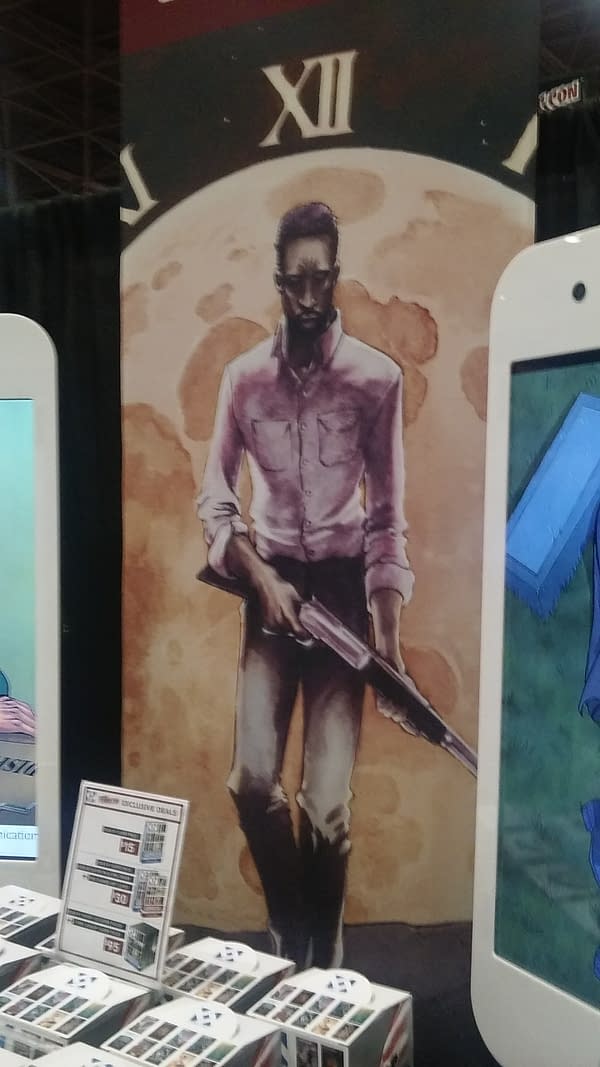 Comic book svengali Bill Jemas and Double Take Studios recently took the intriguing step of launching ten ongoing zombie comic book series as sequels to the public domain movie Night Of The Living Dead, all set in the sixties.
It was a peculiar decision, certainly. But when you discover where it's all heading, it suddenly makes an awful lot more sense. And why they have been calling it Ultimate Night Of The Living Dead.
In late night bar gossip, I was led to understand that their big plan is for these comics to lead the way ahead of a new line of comics set fifty years after the movie in a zombie post apocalypse, that has been filled with superheroes. That whatever it is that creates zombies also creates super powers. And will lead to a brand new cross-continuity superhero horror universe.
So just as at Marvel, the Ultimate Universe that Jemas began has died, so at Double Take it has been revived as the undead!
Look for news on all this in 2016.
Double Take are a major advertiser on Bleeding Cool during the show, but this report was sourced without their involvement.