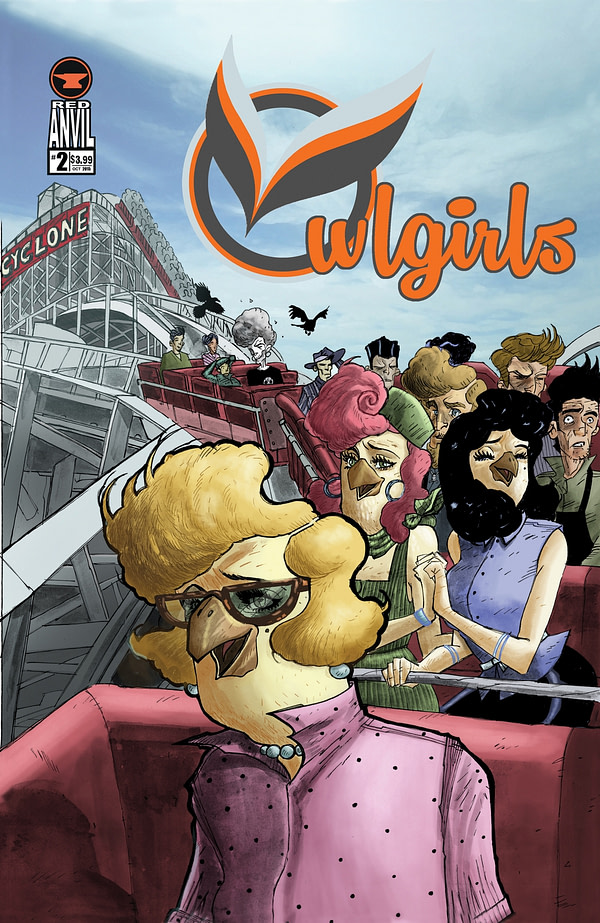 Title: Owlgirls #2
Written by Robert J. Sodaro
Cover and art by Rachele Aragno / Dave Ryan / Hector Rubilar

Publisher: Red Anvil Comics
Synopsis: The Owlgirls defend themselves as they are confronted by Don Amuchee's thugs, which ends with a trip to Coney Island boardwalk and an afternoon at the beach. Something smells fishy!
Available: Small Press Booth 1138
Format: 24 pages, Full Color
Price: $3.99
For a full list of available comics, visit http://www.redanvilcomics.com
See other NYCC debuts here. To see your NYCC debut on Bleeding Cool, e-mail it in the format above to richjohnston@gmail.com. No PDFs of TIFs.