Penultiman – the Superhero Who Hates Himself – Launching in Ahoy Comics' May 2020 Solicits
Ahoy Comics is launching a new title in May, from longstanding DC writer/editor and now head honcho at Ahoy Comics, Tom Peyer, drawn by Planet of The Nerd's Alan Robinson. You may have read Penultiman's self-hating superheroic tales in Steel Cage, also from Ahoy Comics, but now he's getting a spinoff.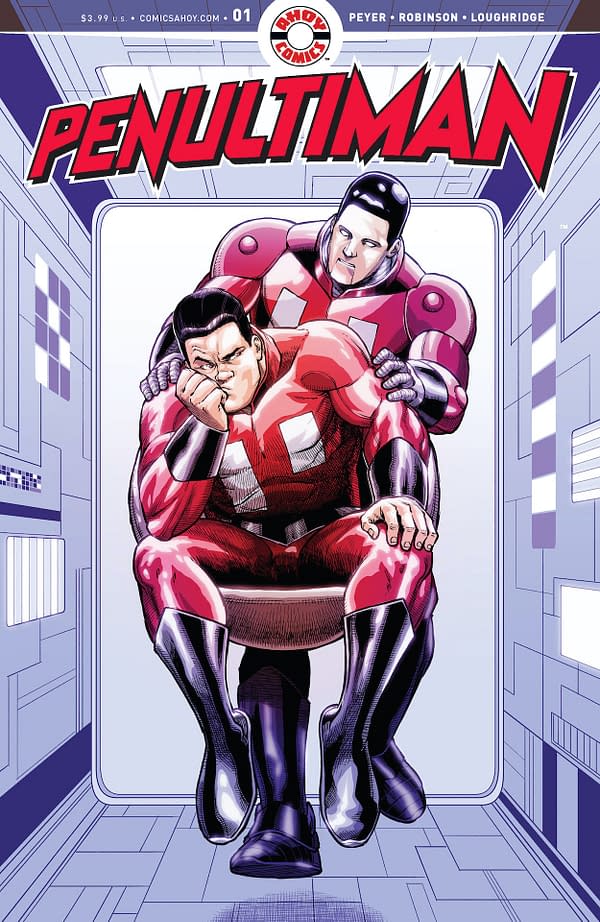 Here's the solicitation, along with everything else Ahoy Comics is soliciting for May 2020.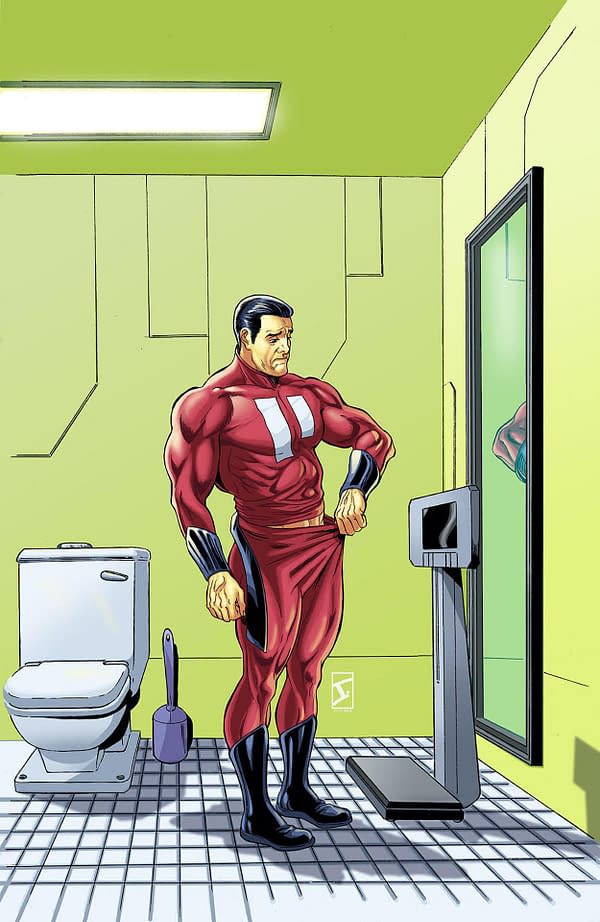 PENULTIMAN #1
(W) Tom Peyer
(A) Alan Robinson
(C) Alan Robinson
From the pages of the AHOY interactive sensation STEEL CAGE! Penultiman, The Next-To-Last-Stage In Human Evolution, is the greatest, best-looking, and most admired super-hero in the world! So how can he stop hating himself? His android understudy, Antepenultiman, thinks he knows the answer! Created by Tom Peyer (THE WRONG EARTH) and Alan Robinson (PLANET OF THE NERDS).
All AHOY books feature additional prose stores and art.
May 6, 2020
$3.99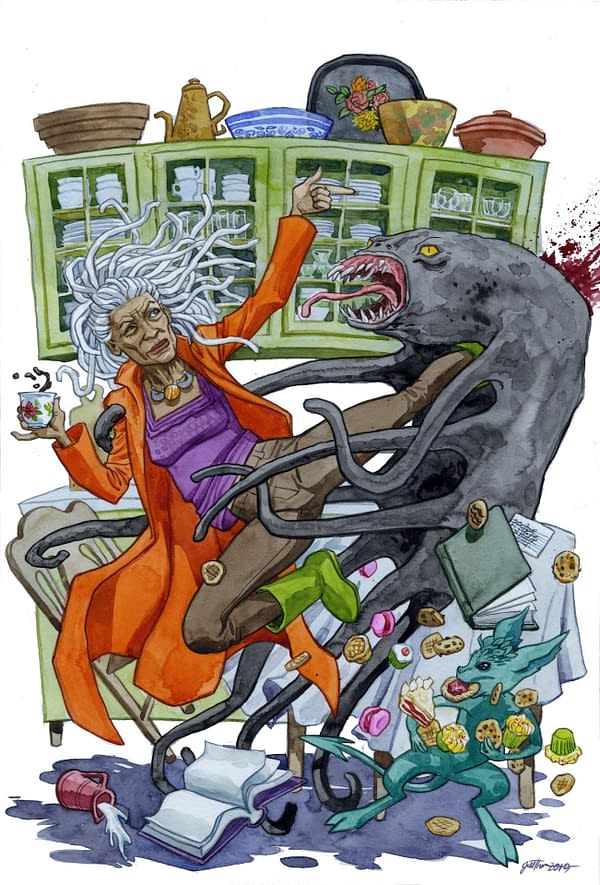 ASH & THORN #2
(W) Mariah McCourt
(A) Soo Lee
Cover: Jill Thompson
Continuing the epic tale of two little old ladies vs. the apocalypse! Now that Lottie has accepted her fate, she has to do what all Champions do: train to stop the demons that threaten to take over the Earth. By Mariah McCourt (True Blood) and Soo Lee (Charlie's Angels vs. the Bionic Woman), with covers by Jill Thompson (Wonder Woman: True Amazon).
May 13, 2020
$3.99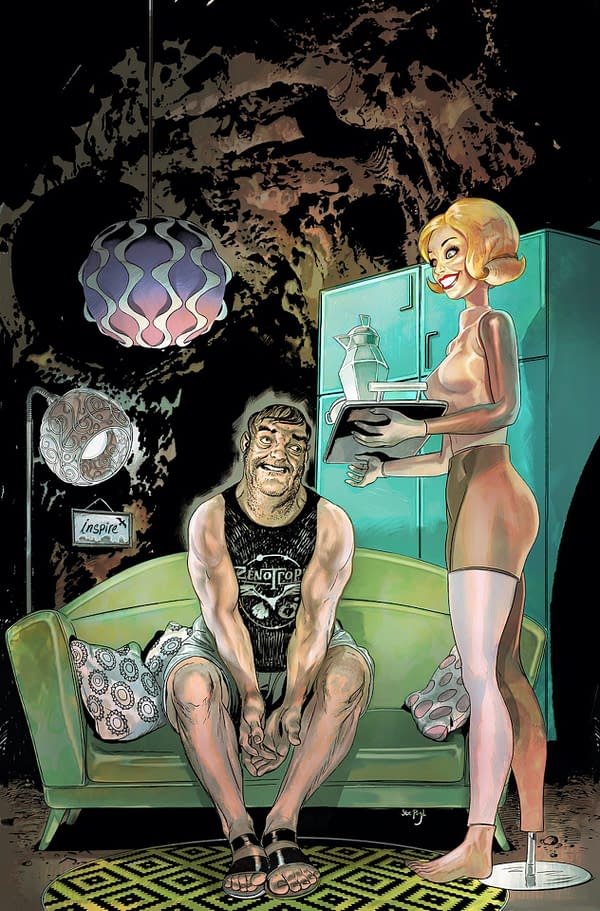 BILLIONAIRE ISLAND #3
(W) Mark Russell
(A) Steve Pugh
Cover: Steve Pugh
The stakes rise in this timely satire by Mark Russell (SECOND COMING, The Wonder Twins) and Steve Pugh (The Flintstones)! A daring escape from the super-rich Billionaire Island leads quickly to a cowardly return. Meanwhile, Trent's fate rests in the hands of…Business Dog!
May 20, 2020
$3.99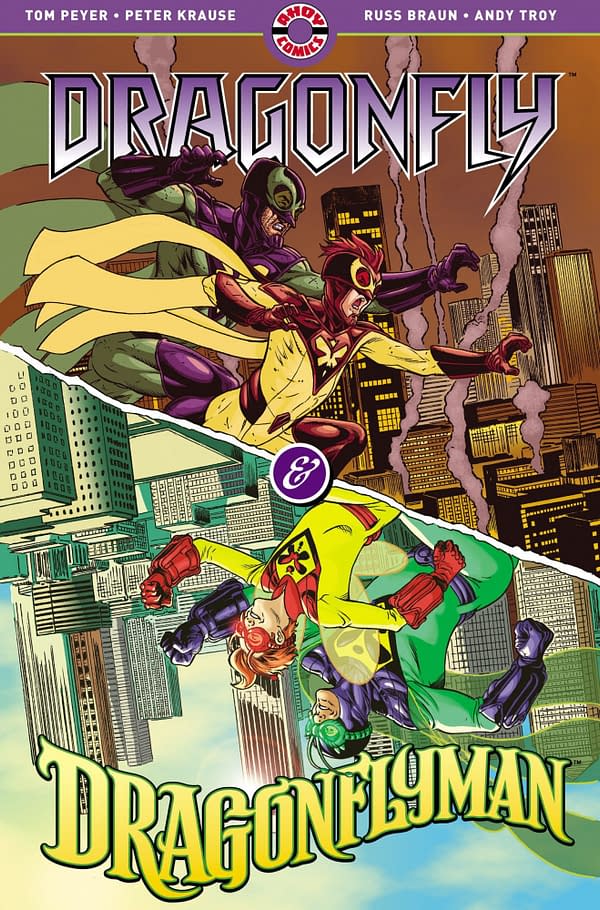 DRAGONFLY AND DRAGONFLYMAN: Volume One (tpb)
(W) Tom Peyer
(A) Peter Krause, Russ Braun
(C) Jamal Igle
Now in one dimension-smashing volume! In the darkness of Earth-Omega, THE DRAGONFLY exacts vengeance from sadistic killers and corrupt authorities. On sunlit Earth-Alpha, the upstanding DRAGONFLYMAN fights for justice alongside the police. This prequel to THE WRONG EARTH collects all five issues of DRAGONFLY AND DRAGONFLYMAN plus the 2019 AHOY Free Comic Book Day story.
Written by WRONG EARTH cocreator Tom Peyer, with stunning art by Peter Krause (Irredeemable).
May 27, 2020
144 pp
$16.99 US
---
---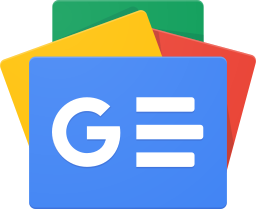 Stay up-to-date and support the site by following Bleeding Cool on Google News today!