R.L. Stine Signs 4-Book Deal with BOOM! for New Middle Grade Series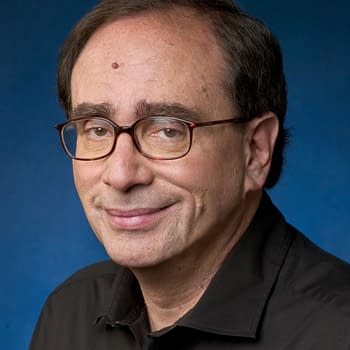 Famed author and Goosebumps creator R.L. Stine has signed a multi-book deal with BOOM! Studios to produce original graphic novels, the publisher announced via press release today. Stine will produce a series of four middle grade supernatural horror comics for BOOM! under the terms of the deal, with the first one dropping in fall 2019 under the KaBOOM! imprint. No artists or any other details about the series have been announced.
Said Stine in the press release:
I'm so lucky to have been able to scare so many generations of kids. Now I feel lucky to be going just beyond Goosebumps to a whole new medium of fright and chilling laughs. I'm hoping that BOOM! is the sound of an explosion of fun in a whole new world for me.
And said BOOM! Vice President of Editorial and Creative Strategy Bryce Carlson:
As a lifelong fan of R.L. Stine, I couldn't be more excited to see him scare a whole new generation with a series of original horror graphic novels at BOOM! Studios. His work changed my life as a reader and I can't wait for today's young readers to share that experience as R.L. Stine takes the graphic novel format and sends everyone just beyond the limits of their imaginations…
Will we get more details at San Diego? It seems like something BOOM! would want to talk about.