[2018 Westminster Dog Show] Your Dog Show Questions Answered!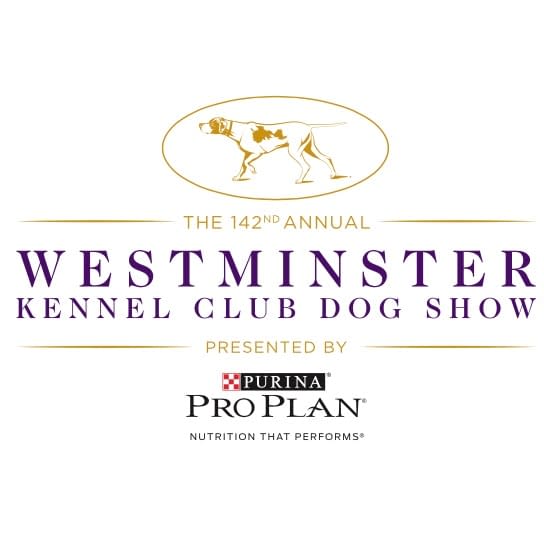 As part of Bleeding Cool's never-ending mission to cover every corner of the pop culture universe — and because we have an unwavering love for dogs — we'll be live-blogging the 142nd Annual Westminster Kennel Club Dog Show on Monday, February 12th and Tuesday, February 13th from 8 p.m. – 11 p.m. ET; with the competition broadcast on Fox Sports 1.
Entitled Going to the Dogs, our live-blog will cover both nights of group competition from New York City's Madison Square Garden as well as Tuesday night's "Best in Show" finale. We'll be offering some funny and irreverent takes on the internationally renowned canine competition from the perspective of someone whose broad knowledge base on dogs extends to never feeding them chocolate, knowing that a proper mix of wet and dry food is key, and that a tennis ball is to a dog what a large cardboard box is to an eight-year-old.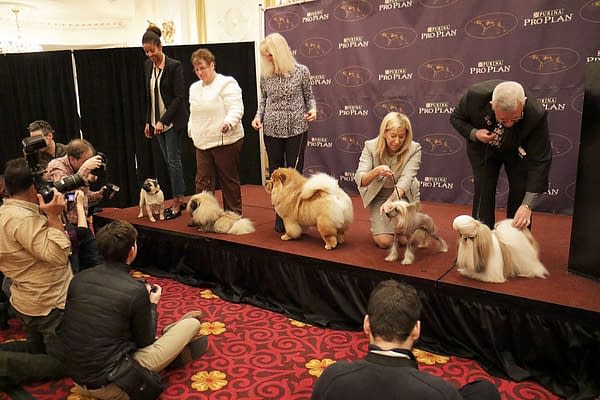 So I thought maybe the best way for all of us to get acquainted before moving forward was to go over some things that are important to keep in mind before the show starts. Which is just a fancy way of me saying that here are some answers to questions you might not even realize you have about the 142nd Annual Westminster Kennel Club Dog Show: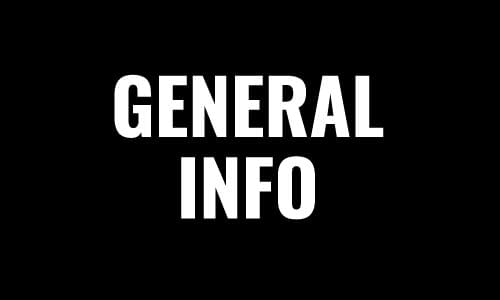 So when/where is it?
The show runs from Saturday, February 10th, through Tuesday, February 13th; emanating live from NYC's Piers 92/94, and Madison Square Garden.
How long has The Westminster Kennel Club (WKC) been running these shows?
The show has called Madison Square Garden (MSG) home since 1877. In 2013, daytime judging moved to Piers 92/94; while other events remain at MSG.
Okay, so what exactly is a "benched dog show"?
It's pretty simple: all competing dogs are sorted by breed and set up on benches throughout the day of competition, allowing the public to be able to see the dogs and learn more about them from their owners, breeders and handlers. The public is allowed to see and touch the dogs, but only at the discretion of the owner in case the dog is close to competition time.
So exactly how many dogs are in competition?
More than you could shake a chew toy at, that's for sure. This year's show will feature around 3,000 dogs from all over the country in competition, representing 202 breeds.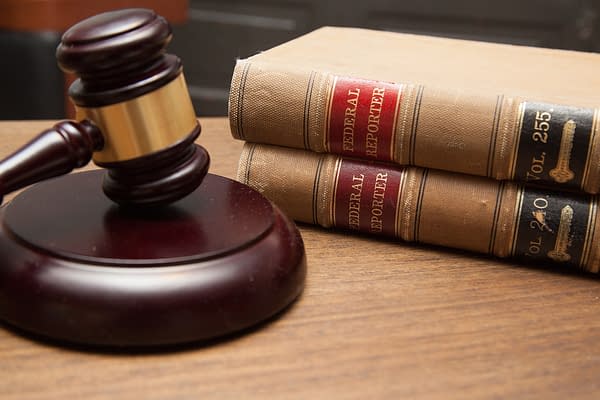 So what exactly do they mean when they talk about "standard" for a breed?
A standard is essentially a written description — created by a breed's national club ("parent club") — listing the traits that make for an "ideal" example of that breed, and used as a guide by judges during competition. These can include specific physical traits (height, weight, eye color, etc.) as well as movement, temperament and other factors; with breed standards written, maintained and owned by the breed's "parent club" of each breed and approved by the American Kennel Club.
So exactly how does a dog walk away with the belt at the Westminster Kennel Club Dog Show?
Okay, this can get a little tricky, but I'll do my best to break down the different levels of competition:
• The first level of competition is Breed (or Variety), where one judge presides over competitors of the same breed. The number of dogs in competition at this level can range from only a few to sometimes as many as 40 or more. The judge selects a Winner's Dog (WD) and a Winner's Bitch (WB) — yeah, seriously — which we go into more below, with those dogs moving on to the Best of Breed competition.
• Okay, during the Best of Breed competition the judge selects one dog as Best of Breed (BOB) (or Best of Variety [BOV], depending). Along with that, selections will also be made for Best of Opposite Sex (BOS) winner, Best of Winners (BOW) award, Select Dog and a Select Bitch; as well as any Awards of Merit winners (I'll go into what those mean in a minute).
• Now the Best of Breed (BOB) (or Best of Variety [BOV], depending) winner advances to the Group competition. The dogs are divided into seven American Kennel Club-recognized Group categories (Sporting, Hound, Working, Terrier, Toy, Non-Sporting, Herding), with the judge choosing 1st through 4th placement in each group. Only the group winners advance to the final round, Best In Show.
• During Best in Show, a Reserve Best In Show winner is selected from among the final seven competitors before the announcement of the show's ultimate prize: Best In Show.

The Westminster Kennel Club's website does an excellent job of giving us background on how the AKC championship point system works, but for our purposes let me cover some highlights you need to know about the competition levels we discussed earlier:
• The male selected as the best out of a group of class winners is referred to as the Winners Dog (WD), with the female equivalent referred to as the Winners Bitch (WB). These dogs earn points toward their AKC championship title and then advance into the Best of Breed competition.
• As we discussed earlier, here's a rundown of the awards available during the Best of Breed competition:
Best of Breed (BOB) or Best of Variety (BOV): the dog judged as the best in its breed or variety and advances to Group competition.
Best of Winners (BOW): the dog judged as the better of the WD and WB.
Best of Opposite Sex (BOS): the best of the dogs that are the opposite sex to the BOB winner.
Select Dog and Select Bitch (SEL): After the judge awards the BOB and BOS winners, the champion dog and champion bitch judged next best are awarded
Grand Championship Points (GCH): With the addition of class entries, wins at Westminster awarded by the breed judge (Best of Breed, Best of Opposite Sex, Select Dog and Select Bitch) will win points toward the AKC Grand Championship title.
Awards of Merit (AOM): At the discretion of the judge, an additional award made to outstanding competitors not judged to be either BOB/BOV or BOS.

Variety: A division of a breed based on coat, color, or size. For example, Poodles (size: Standard, Miniature, Toy), Cocker Spaniels (color: Black, Parti-Color, ASCOB); Collies (coat: Rough, Smooth)
Breeder: The owner of the dam (mother) when she was bred to produce this dog
Breeder-Owner-Handler: An individual who bred, owns and handles that dog
Owner-Handler: Someone who handles a dog that they also own
Judge: Someone licensed by the American Kennel Club (AKC) to judge dogs
Breeder-Judge: Someone licensed by the AKC to judge dogs of their breed
All Rounder: An individual licensed by the AKC to judge every breed
Professional Handler: Someone who handles a dog for a fee
Conformation: The structure and physical characteristics of a dog
Stack: The pose itself or the posing of the dog by a handler in its natural stance
Gait: The action of movement of the dog. Generally speaking, a sound and balanced gait usually indicates proper conformation and structure
Breed Type: The manifestation of those unique traits and characteristics of a dog that distinguish it as a particular breed