Posted in: American Gods, Current News, Editor's Picks TV News, Movies, Recent Updates, Starz, TV, YouTube | Tagged: american gods, bilquis, book, bruce langley, bryan fuller, cable, corbin bernsen, crispin glover, drama, emily browning, fantasy, gillian anderson, gods, HRL, ian mcshane, Laura, laura moon, leprechauns, mad sweeney, media, michael green, mousa kraish, Mr. Nancy, Mr. Wednesday, Mr. World, neil gaiman, new gods, novel, old gods, Omid Atahi, orlando jones, pablo schreiber, ricky whittle, salim, Season 1, series, shadow, Shadow Moon, starz, streaming, Tech Boy, television, The Jinn, thriller, tv, vulcan, wednesday, yetide badaki
---
American Gods Season 1: A Look Back at a Season of Gods and Monsters Okay, I know it's been a while since we've heard any new American Gods news — well, any new American Gods news that doesn't put me into a Level 8 panic mode — but that's still no reason to not get excited for 2018. A new year means a new season of Starz's critically acclaimed adaptation of Neil Gaiman's popular novel, which means the cabler's PR push for the new season begins in earnest in about the next month or so; and I'm assuming we're looking as a late Spring/early Summer 2018 premiere (similar to the first season).
I'm a big believer in the idea that one of the best ways to look ahead is to begin by looking back, so here's a look back at some of the key moments from Season 1 of American Gods. Since The Sound of Music taught me at a young age that the beginning is very good place to start, we begin with an overview of the series and the official trailer that offers us a number of scenes from the first episode, 'The Bone Orchard':
When Shadow Moon is released from prison, he meets the mysterious Mr. Wednesday and a storm begins to brew. Little does Shadow know, this storm will change the course of his entire life. Left adrift by the recent, tragic death of his wife, and suddenly hired as Mr. Wednesday's bodyguard, Shadow finds himself in the center of a world that he struggles to understand. It's a hidden world where magic is real, where the Old Gods fear both irrelevance and the growing power of the New Gods, like Technology and Media. Mr. Wednesday seeks to build a coalition of Old Gods to defend their existence in this new America, and reclaim some of the influence that they've lost. As Shadow travels across the country with Mr. Wednesday, he struggles to accept this new reality, and his place in it.
'The Secret of Spoons': After having a very "unique" form of Skype chat with Media (Gillian Anderson), Shadow (Ricky Whittle) questions both his sanity and his role in the forces that are beginning to swirl around him. When Shadow questions why he can't just be left alone, Mr. Wednesday (Ian McShane) responds with a recurring theme for the series: "Always better dead than forgotten." In the second clip, Mr. Nancy (Orlando Jones) convinces slaves on boat bound for America how faith can turn their anger into the deadliest weapon of all:
'Head Full of Snow': The brief yet powerful relationship between Salim (Omid Atahi) and The Jinn (Mousa Kraish) represents two recurring questions running in the background throughout the season: how much of one's faith are they willing to sacrifice for a life in the "new world", and how much is a god willing to sacrifice to remain relevant? And in the next clip, Erika Kaar's Zorya Polunochnaya begins to convince Shadow that he has a lot more going on than he realizes, and his fate is much more complex than anyone (even Wednesday) realizes:
'Git Gone': Laura Moon's (Emily Browning) backstory, and an instance where the series was actually able to improve upon the character. In the following three scenes, Browning's performance graces us with a Laura who is a calmly seething ball of of constant rage and self-hatred who only begins to truly appreciate life after she's lost it (though it seems that while her plan was "fool-proof," it wasn't necessarily "god-proof"):
'Lemon Scented You': In a season filled with beautiful imagery, this scene might be both the poignant and utterly tragic. Guided by the god Nunyunnini, holy woman Atsula leads her tribe to new lands for a new life, but the concepts of "having faith" and "keeping faith" quickly become two distinctly different things. In the second clip, Mr. World (Crispin Glover) explains to Shadow and Wednesday how free will can still function within the parameters of order and structure. It's all a matter of salsa…
'A Murder of Gods': Shadow and Wednesday pay a visit to Vulcan (Corbin Bernsen), who represents how life in the age of the new gods can work for those old gods willing to change with the times; while Mad Sweeney (Pablo Schreiber) offers Laura a chance at a resurrection from none other than his "good buddy" Jesus (Jeremy Davies) as they try to "borrow" Salim's cab…though Salim has a little something to say about that"
'A Prayer for Mad Sweeney': Our favorite leprechaun next to Lucky Charms gets his backstory, told through the life of one of his most devoted faithful, Essie (also Browning). Mad Sweeney alludes to a past life of importance — a "king" — but abandoned it all when his bravery and strength was needed most:
'Come to Jesus': We've seen gods who refused or couldn't adapt to modern times and gods who made the transition smoothly. What do you do with a god like Easter (Kristin Chenoweth), who transitioned smoothly but is itching to unleash her real inner god? You light the fuse and wait to see what happens. To that end, Bilquis (Yetide Badaki) must decide how much of herself she's willing to bargain away to Tech Boy (Bruce Langley), while Jesus hits Shadow with some simple yet important knowledge: you just gotta believe:
Based on the beloved novel from author/executive producer Neil Gaiman and developed for television by fellow executive producers Bryan Fuller and Michael Green, American Gods' ensemble cast includes: Ricky Whittle (Shadow Moon); Ian McShane (Mr. Wednesday); Emily Browning (Laura Moon); Pablo Schreiber (Mad Sweeney); Crispin Glover (Mr. World); Yetide Badaki (Bilquis); Bruce Langley (Technical Boy); Gillian Anderson (Media); Kristin Chenoweth (Easter); Peter Stormare (Czernobog); Cloris Leachman (Zorya Vechernyaya); Orlando Jones (Mr. Nancy); Jonathan Tucker (Low Key Lyesmith); Corbin Bernsen (Vulcan); Demore Barnes (Mr. Ibis); Omid Atahi (Salim); Mousa Kraish (The Jinn); Chris Obi (Anubis); Betty Gilpin (Audrey); Dane Cook (Robbie); Jeremy Davies (Jesus); Martha Kelly (Zorya Utrennyaya); and Erika Kaar (Zorya Polunochnaya).
David Slade, Craig Cegielski, Stefanie Berk and Adam Kane also serve as executive producers; with David Coatsworth and David Graziano as co-executive producers.
---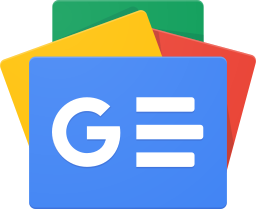 Stay up-to-date and support the site by following Bleeding Cool on Google News today!