Bleeding Cosplay – From Harley Quinn & Poison Ivy to Tekken
Ian Mageto, Bleeding Cool's Senior Cosplay Correspondent writes:
Seemingly over the last two decades, the world of cosplay has exploded. Which was once the hobby of a few super fans has grown into a phenomenon that has spawned international competitions, internet celebrities, and national televisions shows. Each week Bleeding Cosplay senior cosplay correspondent Ian Mageto features individuals who not only love cosplay but bleed it.
If you would like to have your work featured please send a high resolution image to crazycozplay@gmail.com as well as any links to your social media page and photographer credit. Like these folks did.
Weiss Schnee (RWBY) – Lin LIng (https://www.facebook.com/lin.ling.9822)
Photographer – Kuroyuki Kanade / Alec Egido (www.facebook.com/kreauxze)
Warrior Kingdom Xin Zhao – SenninUzumaki (http://senninuzumaki.deviantart.com/) Catherine (Catherine) – Kisaragikun (http://kisaragikun.deviantart.com/)
Photographer – Kashikosa (http://animexx.onlinewelten.com/mitglieder/steckbrief.php?id=481324)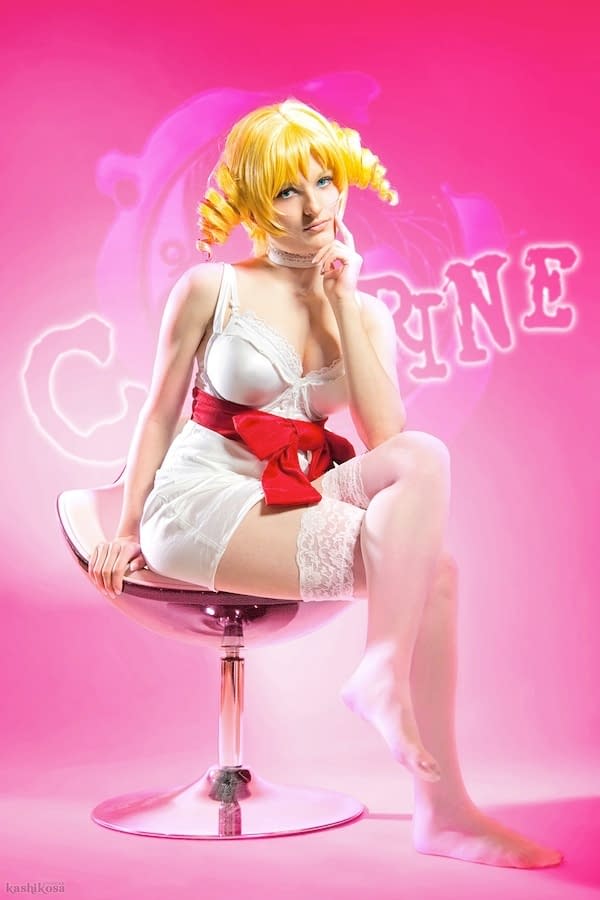 Poison Ivy & Harley Quinn – RRartgroup (https://www.facebook.com/RRartgroup)
Photographer – kifir (http://kifir.deviantart.com/) Uriel (Darksiders) – DediTati Cosplay (https://www.facebook.com/deditaticosplay)
Photographer – Gianluca Bia (www.facebook.com/gianluca.bia)
Little Red Riding Hood – CD-cosplay (https://www.facebook.com/pages/CD-cosplay/206148556205748) Photographer – Alicia Beckerman
Asuka (Neon Genesis Evangelion) – The Cosplay Couple (https://www.facebook.com/officialcosplaycouple) Photographer – PAPANOTZZI (https://www.facebook.com/Papanotzzi)
Hsien-Ko (Darkstalkers) – Kaneko Cosplay (https://www.facebook.com/kanekocosplay) Photographer – Daniel Wright / sojians Lili Rochefort Bishouijo Edition (Tekken) – LiliRochefort87 (http://lilirochefort87.deviantart.com/)
Loki (Thor) – Loki Cosplay Mon-Kishu (https://www.facebook.com/pages/Loki-Cosplay-Mon-Kishu/221670914667990) Alleyne (Queen's Blade) – MiciaGlo (http://miciaglo.deviantart.com/)
Photographer – Supergiu74 (http://supergiu74.deviantart.com/)