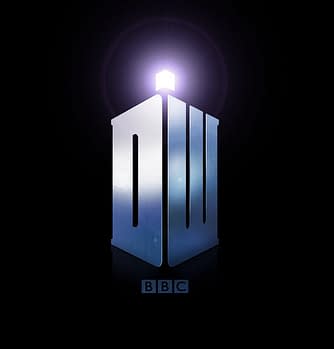 I think I've admitted here before to being "just" a casual Doctor Who fan, having grown up watching old eps here on PBS during an era when that and Star Trek TOS reruns were the only science fiction TV we had regular access to (oh, and Six Million Dollar Man, I suppose…).
Even as a casual fan, the idea and myths around the Lost Episodes always fascinated me, and I've been following Rich's string of posts on the subject with amazement. Including this must-see doozy from late last night.
And it was quite a day on BC, even beyond that. But aren't they all?
Most-Read TV/Film Stories Tuesday:
More On Those Missing Doctor Who Episodes… Or Less
Today I feel I have entered into, however briefly, a Doctor Who cabal made up of superfans, Doctor Who writers past and present, producers, managers and executive types. And then been kicked to the kerb.
The Justice League TV Ad For Target
Yes, good, point, where do they keep their loose change? Jim Lee should have designed more pouches….
The Doctor Who Missing Episodes Rumour Gains A Little More Weight. Three Tons Worth.
Tonight one of the naysayers, archivist Ian Levine, who had previously tweeted;
Most-Read Comic Stories Tuesday:
Age Of Ultron #10 Leaks Online – So You Need To Get Offline
Details, and a low resolution scanned copy of Age Of Ultron #10, the final issue of the series, leaked online a few hours ago.
Who Are The Justice League 3000? (UPDATE)
Some speculation on Justice 3000…. as exclusively revealed by CBR yesterday, about fifteen minutes after Bleeding Cool did. Somehow. And based on Howard Porter's designs…
The Great Mighty Avengers Conspiracy Of 2013
So, there are potential Age Of Ultron #10 spoilers in this post. You may wish to read the comic when published tomorrow, and then return. Consider this a potential, albeit speculative, spoiler warning. Onwards.
Enjoyed this article? Share it!