E3 2015 Game Of The Show Winner: Abzu So this was unexpected, just as much for me as it probably is for you.
This year's E3 has everyone I know somewhat excited about AAA games again. It seems like there was a genuine effort by most publishers to offer something different and lord knows I was pretty excited about most of what was shown off. Trust me, Horizon: Zero Dawn was a cat's whisker away from walking out with this.
But no, I've decided to go small scale. This year, I think it's important to really highlight something I think could be a special experience, from a small team who are putting together an experimental title. Instead of going flashy, I actually went with something that actually made me feel something.
Unlike Fallout 4 or Horizon, I wanted to give this award to something that had the same level of wonder, but to which actually translated to gameplay. For that, Abzu is the first winner of Bleeding Cool's Game of the Show award for E3. Out of the 30+ games I saw this week, this is the one that stands strongest in my memory. For that, I have no qualms giving this.
Abzu charges you with taking control of a female diver as you descend into the deep and beautiful ocean. The game is reminiscent of a title I remember dearly, Ecco the Dolphin: Defender of the Future (or the first level at least) as well as Journey, which makes sense as this is coming from that game's art director, Matt Nava. Add on top of that that it's being composed by Journey alum, grammy nominated Austin Wintory and that game's root are felt significantly in this one. That is absolutely a good thing. There is no hurry in Abzu, charging you mostly with just existing in this beautiful ocean that Giant Squid have designed. There certainly are objectives, but it isn't a race to them. For me, the best part of this game was just exploring the areas I ventured into, some of which have thousands and thousands and thousands of fish. You can't die of air deprevation either, so there is no need to come to the surface to breathe, one of the key failings of Ecco the Dolphin on the Dreamcast. This is about exploration and beauty, both key components of real world diving.
From what I played, there was no overarching theme or narrative point, but that doesn't mean the experience I had wasn't profound. I have a sneaking inkling that this title will go to substantial and mind bending places, but for now, the short 10 minute demo I played, just existing near the surface was enough to get me hooked.
Oh, and there is a whole button dedicated to doing a flip in the water that is just charming as anything.
Now, I'm not saying this will be game of the year in 2016 when it is set to come out or that when all is said and done, this will be a perfect game. I'm saying, at E3 2015 this was the game that sticks in my mind most prominently. Maybe I am just a sucker for the ocean or I have a real soft spot for games like this, but in a year as good as this, being the one that made me feel the most is no easy feat.
---
---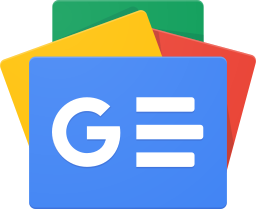 Stay up-to-date and support the site by following Bleeding Cool on Google News today!