His Heavy Heart, And My Hungry Head – An Instant Reaction To Alan Moore And Mitch Jenkins' Final Show Pieces Film
"Yes! We can blame you! By and large that's what we're here for."
My throat is raw and screaming. Three days ago I had my tonsils removed, it was an operation that I was completely unaware of. I don't remember being given the anaesthetic, I just remember being woken, sitting up strapped to a bed, people looking round at me, saying words that made very little sense, in the knowledge that something very bad had been done to me. And that I had invited it.
It was explained to me, they had had a bit of a struggle due to old tonsils, squashed and fibrotic, and it had taken longer than they'd thought. I'd needed more anaesthetic, there were apologies for any extra bruising around my lips, but it was much later on that any of that began to make sense.
I came home, and started going through the procedures of pain, medication and desperately sucking on ice. During which point, as a backer of Alan Moore and Mitch Jenkins' His Heavy Heart film project, I found I'd been sent a digital copy of the final version. Featuring the character of Jimmy, previously seen in Jimmy's End in the series of short films made by the pair as The Show Pieces. So I settled down, after getting the kids out of the way, to stick it on a USB, plug it into the telly, and settle down to watch. Bloody hell.
So, yes, I got to freak out all over again.
It's hard to say any of the previous films have been pleasant. They have all disturbed, some have been tense, some unnerving, but this was downright nasty. A scene of torture, both in what it promised and delivers. A film that removes any of the possible doubt in the previous films, and delivers a supernatural experience. It begins with the skull shape of the stage music player from Jimmy's End fading away, but now Jimmy is on stage instead of Mister Metterton, being taken down by the stripper and the clown. Sex and death, as the arbiters of the judgment of a soul, running through Jimmy's sins in a way that you can't help but attribute to your own flawed life in the process.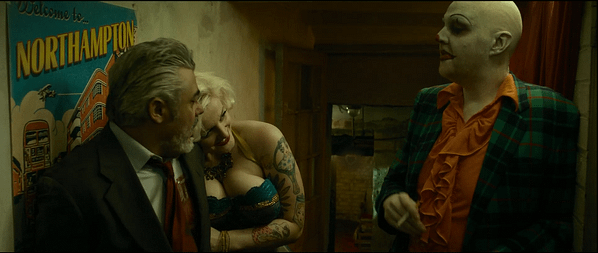 And yet this judgment cannily avoids the Christian tradition for being far too modern. The result is far more visceral, but the terror is constantly grounded by the northern clown ruminating on the realities of this situation, bringing it down to earth with very mundane observations. Through the pain and the horror, it remains funny. And the stripper's ever present smile is nasty, mocking, but remains so genuine. Amongst the horror, there is care. If Jimmy's End was Moore and Jenkins' UK franchise of the Black Lodge, then this is their Eraserhead, locked away in a basement in Northampton.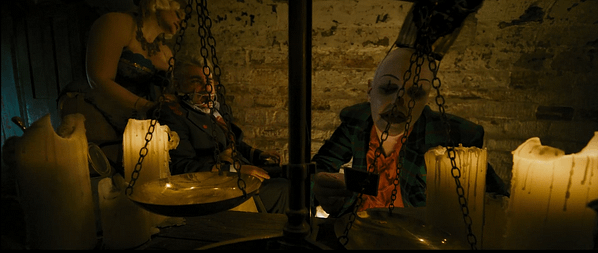 Or what was once Northampton. Because what this does to the previous films that we have seen from the collaborators is to open up the narrative. So far we have seen the journey of a number of characters to Jimmy's End working men's club, and what they do – or what is done to them – when they get there.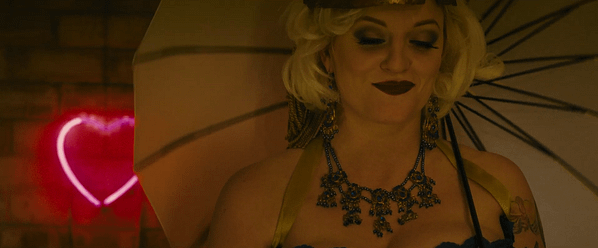 His Heavy Heart takes us from The Show Pieces and lets us see what The Show could be all about… a dreaming town that escapes into our deaths, and brings its nightmares with it.
And I want more. Even if I have to scream to get it.
Qualified Kickstarter backers can see the a cinematic showing of Act Of Faith, Jimmy's End and His Heavy Heart at the Prince Charles Theatre on August 23rd. All The Show Pieces films and soundtrack can be purchased from Lex Records.