Posted in: Comics, Recent Updates | Tagged: Alan Moore, berwick street, Comics, gosh, Kevin O'Neill, league of extraordinary gentlemen, london, record, vinyl
---
League Of Extraordinary Gentlemen Vinyl Record To Finally Go On Sale… Only At Gosh Comics
Well there's a turn up for the books.
Back in the deepest darkest days, DC Comics and Wildstorm were struggling with a virtual battle between Paul Levitz and Alan Moore over the publication of the League Of Extraordinary Gentlemen: The Black Dossier. Alan Moore had pushed the book over its use of characters that some might consider trademark-infringing. Paul Levitz asked the DC lawyers to go over the book with a fine tooth comb and they had come to a conclusion that several characters needed a name change, something that Alan was happy to do. However, Paul Levitz took this as an opportunity to stop the book being published in the UK, and to remove the solicited vinyl record featuring a fictitious tracks from the time period covered in the book. The songs were recorded by Alan Moore and his oft-collaborator Tim Perkins, they just never found a home (though you may see a copy in The Clown's wardrobe in Watchmensch.)
Now that Knockabout has won the rights to distribute The Black Dossier in the UK, it seems that it has also won the rights to publish the League Of Extraordinary Gentlemen vinyl record as well. Though for whatever technical reasons exist, this will only be made available through the Knockabout co-owned Gosh! Comics in London.
A seven inch doo-wop single by Eddie Enrico and His Hawaiian Hot-Shots, with Alan Moore singing as the fictitious version of Elvis. Eddie Enrico appeared with his Hong Kong Hot-Shots in the Thomas Pynchon novel, Vineland. Looks like this may be an earlier performance for the crew.
The two songs Immortal Love and Home With You can only be bought in this form, and only from Gosh, free with the hardcover edition of Black Dossier (£22.50) but not the softcover (£14.99).
There are no mail orders being made available on this record. You will have to go to the store. You are also able to pay in advance and pick up a month from publication.
Gosh is now on Berwick Street, famed as a home for many vinyl record sellers, and featuring on the cover of Oasis' What's The Story (Morning Glory) for that reason. It seems rather appropriate that this is where the League Of Extraordinary Gentlemen vinyl will be sold. They also sell vinyl record players, which may also suddenly be in quite heavy demand.
And I can see me being asked to ferry quite a lot of copies to people at San Diego Comic Con, can't you?
---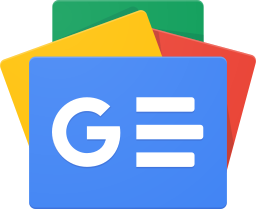 Stay up-to-date and support the site by following Bleeding Cool on Google News today!