Kevin Can Wait's Leah Remini Cast as Conservative Lesbian in Fox Pilot from 'It's Always Sunny' Team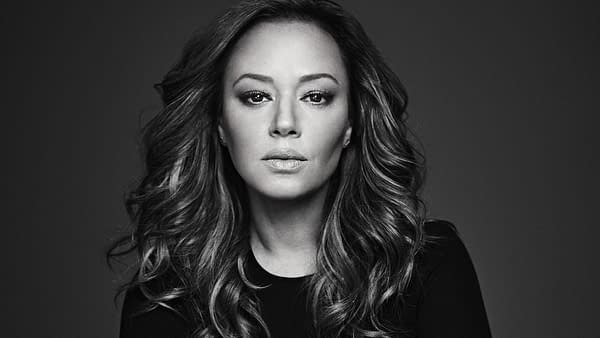 For Rob McElhenney, Glenn Howerton, and Charlie Day, things keep getting sunnier with Fox: It's Always Sunny in Philadelphia is rolling into its 13th season for FXX; while Fox ordered their retirement home-centered comedy The Cool Kids to series (and on the non-Fox side of things, Howerton has A.P. Bio returning for a second season on NBC). Now comes word that Leah Remini (Kevin Can Wait) will star in an untitled midseason pilot written and executive-produced by McElhenney and Sunny executive prodcuer Rob Rosell; with Howerton, Day, and Sunny executive producer Nick Frenkel also serving as executive producers on the pilot.
With an overview that will most likely grab attention from all sides of the political and social spectrum, Remini portrays Jean: a conservative lesbian "who loves her country and firmly believes in everyone's right to be left alone." Raising her two boys with her wife, Jean also gets help from her ex-husband and father of her two sons – made even more "convenient" by the fact that he lives in their garage.

Until then, here's a look at Fox's upcoming The Cool Kids:
THE COOL KIDS is a multi-camera comedy about a rag-tag group of friends living in a retirement community who are willing to break every rule in order to have fun – because, at their age, what do they really have to lose.

HANK (Grier) is the leader of this motley crew, a gruff, opinionated, 21st century Archie Bunker who will go to any lengths to have a good time. His loyal, but less than helpful, friends include CHARLIE (Mull), a bumbling storyteller who constantly goes off on tangents about some bizarre, barely believable episode from his life; and SID (Jordan), a naysaying, pill-popping hypochondriac who shoots down every scheme, but still gets roped in.

Complicating matters is MARGARET (Lawrence), a brash, confident woman who forces her way into their group and refuses to leave because she's not going to take crap from anyone – especially not these three. But what unites them all is their shared belief that they're not done yet – not by a long shot. Growing old with dignity is for chumps. Our self-proclaimed "cool kids" are determined to make the third act of the lives the craziest one yet.