DC's Legends of Tomorrow at SDCC: R.I.P. for Rip, No Arrowverse Crossover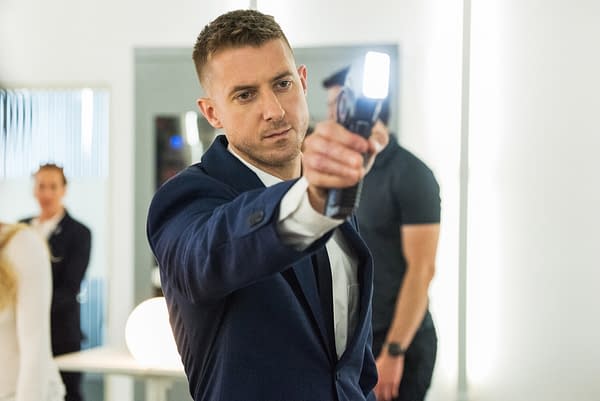 If you're a fan of The CW's DC's Legends of Tomorrow, you might be walking out of San Diego Comic-Con (SDCC) feeling like a mixed bag of emotions. On the plus side? You got a very cool trailer for the new season (see below); and news that actor Tom Wilson (Back to the Future) will be joining the cast as Nate's (Nick Zano) dad. So not bad, right?
But the negative side is like a one-two punch to the kidneys, beginning with the disappointing SDCC news confirming that the series would not be a part of the next big Arrowverse crossover. Now, Legends of Tomorrow showrunner Phil Klemmer has apparently confirmed that Arthur Darvill's Rip Hunter would not be returning to the series next season. In an interview with Digital Spy at SDCC, Klemmer stated: "I believe he's done, for this season, But, I mean, Arthur Darvill is the greatest. We've got a terrible habit of killing the greatest people. It's totally stupid."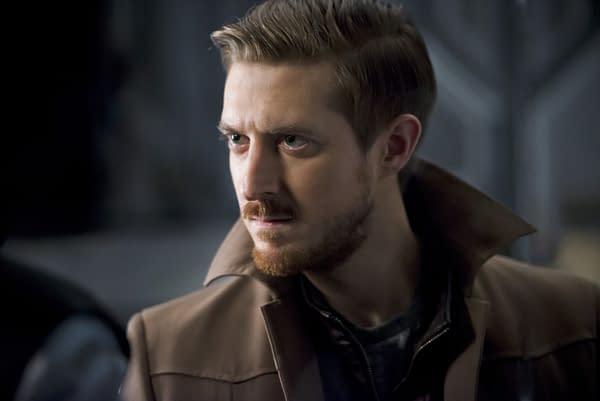 Though Darvill's Rip Hunter died at the end of the last season, sacrificing himself to save his teammates and stop the villianous Mallus, fans expected the show to utilize its time-travelling aspects to bring Darvill's character back to life. If there's a silver lining to be taken from the announcement, it's that a future return has not been ruled out:
"Because it's a time travel show, and because we never saw a body, anything is possible. I think Arthur is totally willing to come back and play with us if we have a cool idea."

To help put you in a better mood, check out the SDCC trailer for CW's DC's Legends of Tomorrow below:
https://youtu.be/VoSjI3N3_rA
The Legends continue their new mission to protect the timeline from temporal aberrations – unusual changes to history that spawn potentially catastrophic consequences. When Nate, the grandson of J.S.A. member Commander Steel, unexpectedly finds himself with powers, he must overcome his own insecurities and find the hero within himself. Ultimately, the Legends will clash with foes both past and present, to save the world from a mysterious new threat.

More magic, more dragons, same misfits. DC's Legends Of Tomorrow returns Monday, October 22 on The CW!