Looks Like Marvel And Netflix Are Creating New Season Soundtrack Vinyl Records For NYCC
Last year, Marvel and Netflix issues soundtrack albums on vinyl for their television shows, such as Daredevil and Jessica Jones and you can find them on Amazon going for multiple times their cover price – especially Luke Cage which you may need a second mortgage for. We also new courtesy of Mondo, that they would be making covers for vinyl editions of Iron Fist and Defenders soundtracks.
Bleeding Cool revealed at the weekend that Marvel Comics was to be selling new editions of vinyl albums for Daredevil, Jessica Jones, Iron Fist and Luke Cage, sold exclusively at New York Comic Con this week. Repackaging of the old albums? Soundtracks of the new seasons?
Either way, they are limited editions and will all sell for $10 each, made available at the Marvel Store on the showfloor of New York Comic Con. Which might undercut the current collectible values – or give them a boost through added exposure. Expect restrictions on how many you'll be able to buy.
Marvel's Daredevil
Lawyer-by-day Matt Murdock uses his heightened senses from being blinded as a young boy to fight crime at night on the streets of Hell's Kitchen as Daredevil, juxtaposed with the rise of crime lord Wilson Fisk. Murdock eventually crosses paths with Frank Castle / Punisher, a vigilante with far deadlier methods, and sees the return of his old girlfriend, Elektra Natchios.
Marvel's Jessica Jones
Former superhero Jessica Jones, who suffers from post-traumatic stress disorder, opens her own detective agency to help people.[108]
Marvel's Luke Cage
When a sabotaged experiment gives him super strength and unbreakable skin, Luke Cage becomes a fugitive attempting to rebuild his life in Harlem, and must soon confront his past and fight a battle for the heart of his city.
Marvel's Iron Fist
Danny Rand returns to New York City, after being missing for fifteen years, to reclaim his family company. However, when a threat emerges, Rand must choose between his family's legacy and his duties as the Iron Fist. The second season will see Simone Missick reprise her role as Misty Knight.
---
---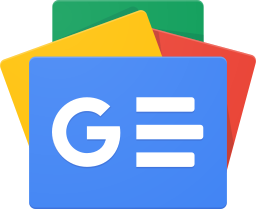 Stay up-to-date and support the site by following Bleeding Cool on Google News today!