Posted in: Comics, Recent Updates | Tagged: adventure time, bravest warriors, Bryan Pittard, Comics, entertainment, Eric Punzone, Gilbert Hernandez, Kate Leth, love and rockets, terry moore
---
Making Comics More And More Gay – The Hernandez Brothers, Kate Leth, And Terry Moore Talk LGBT Characters At Heroes Con 2014
On Sunday at Heroes Con, it seemed like a perfect afternoon panel for thought, discussion, and reflection on the direction of "LGBT Characters in Comics" with Terry Moore, Gilbert and Jaime Hernandez, and Kate Leth, with Bryan Pittard and Eric Punzone of Flame On! Podcast hosting. Pittard speculated that this was the first dedicated LGBT panel held at Heroes Con, though larger cons often host similarly themed panels, and started by asking the Hernandez Brothers "why?" when it comes to creating LGBT characters.
Gilbert said, "It starts with people" and he likes to feature characters who are needlessly maligned. Growing up, one of his best friends was gay, though he never came out as an adult. "I liked him because he was more intelligent and more in tune with his feelings", Gilbert said, and once he got into the Punk scene, that was normal. For them, Punk was the "new world" and it's actually happened, more or less. When he creates a new character, most likely they are automatically gay, and he has to remind himself to feature "straight people once in awhile". He finds more "emotional resonance to play with on the page" and wants to "create a planet where everyone is a cool person". Moore, responding to the same question, said that he grew up very aware of ambiguous sexuality in the rock and roll generation, which seemed quite "bi". He never really connected, however, or thought about the gay community until his first cousin died as one of the "first casualities" of AIDS, who lived in a small town in Arkansas originally but then moved to California. When he didn't find out about his cousin's death until 6 months later because his family were embarrassed and didn't tell anyone, he was very angry about it. When he had a chance to do a regular series, he thought "I should take this seriously. I can say something positive to 10,000 people". By publishing those works, he got the flack and the hate mail. He kept the same attitude of love and compassion, asking, "Why is it so hard to walk around on this planet?" We need to be working together, he said.
Kate Leth, of Kate or Die, the webcomic, which Pittard described as an "honest exploration of sexuality", said that her comic is "cathartic". When she started in comics, didn't know what she wanted to do, but tended to make shortform comics. One night, when she was angry, she did a comic about feminism, and that led to a comic about bi-sexuality or queer, as the term she prefers. She'd always been a fan of autobiographical comics, but didn't see her own life's themes reflected a lot. The comic reached teens through social media and that's blending into her creation of all-ages comics with Adventure Time and Bravest Warriors, which she feels she's making "more and more gay", she laughed, with particular freedom to do so on Bravest Warriors. Jaime Hernandez agreed that for him, "It starts off with people". There was almost no "alternative market" when he started publishing, and they were "throwing their whole lives in" when they created comics. They didn't see their world in comics, as "Mexican guys", so they started "throwing things in there". He encouraged others at the time, "Put what you see and relate to what you feel in your everyday life", in comics. I liked the "unacceptedness" of them. Maggie was Mexican, a woman, and bi-sexual, three strikes against her. Hopie, unlike Maggie, was less apologetic, with a more "Fuck you" attitude. The more he started creating them and giving them obstacles to survive was how they "turned out that way". He was careful because he's not a woman and not gay, and thought people would resent that. He decided to "treat it" observationally and "put the burden on the reader whether to accept it or not". He started getting a good response from the comic, and it was a chance to give the reader the chance to be part of the comic.
Gilbert commented that for a few years, Jaime never said Maggie and Hopie were gay, and people speculated about it. When people started asking, "Please say they are not", Jaime immediately felt the need to confirm it clearly. It took 20 issues for them to kiss, to give readers a chance to make up their minds. In Gilbert's new stories, the character Julio relates to sexuality and generational struggles, as Pittard pointed out. When Gilbert approached Julio's Day, he wanted a quieter tone that was more "realistic" and so decided to do a story about a repressed character who never expresses himself, or isn't "allowed to". Coming up on the year 2000, decided to cover a hundred years, and have a realistic, tragic story about someone who never accepted who he was. Didn't want to make it tragic in classic ways, but rather about self-imposed denial and repression. The "last one" was a complete flip of the Julio character who is accepted and advises "Have your day in the sun" and it's clear that the "old" Julio is in love with his childhood friend, the only time he shows emotion. The story contrasts oppression and "liberation" he said.
Pittard brought up the censorship issue for Fun Home at the university level recently, and so asked the panelists if they've ever dealt with "organized censorship" of their work. Moore hasn't heard of any, but the only personal experience of it was in a comic book shop. In Florida, in a small town, he went in a shop, and they told him they kept his books in the "triple X box" while he stood next to a spinner rack of Lady Death. When he asked why, he was told it was for sexual content. Otherwise in terms of college study, Moore thinks his comics are in classrooms as modern literature.
Pittard mentioned the phenomenon of internet trolls and whether they are a force for censorship. Leth, because most of her work is online, has dealt with plenty of people with "issues". And there's a "range" of discussion, some of it dealing with terminology, that she takes on board. The "angriest" people who have come after her have not been about sexuality, but in dealing with feminism and rape culture. People are often offended because her comics don't meet their experiences, but she's aware that her comics can only be about her own observations. Trying to "get over that and do it anyway" is difficult, but she's working on that. She's sure she'll deal with "real censorship" eventually as she tries to bring these themes to all-ages comics where she's already been told to "tone things down".
Gilbert said that since their books sell well, and Jaime's art is so strong, retailers have to "keep quiet" about any objections. Their "good response" from readers supports them. He occasionally learns that there's been censorship, like the banning of one of their books in South Africa for its cover. He says you sometimes "forget" the way people will be annoyed. Jaime remembers Gilbert getting flack for presenting a man dancing on a table naked after dozens of women dancing naked. Gilbert eventually decided, "That's stupid, let's move on" to the objection.
Regarding fan response, Moore says he gets tremendous feedback from young people, married couples, and has even been asked to officiate a wedding, and never expected those things. When he started the story, he was writing from an angry perspective, but what "restored" his "faith in humanity" were letters and comments he received of people whose minds had been changed by the comic, including a Catholic priest. Leth, who does outreach work with LGBT youth, has many stories on the internet and in real life about a lot of young people who have no access except the internet. She's gotten a lot of messages about how her work led her to reading more things. She's also dealt with depression and self-injury in her comic, and kids who see her "doing ok" in her life find that inspiring. Her favorite story is when a kid came up to her table in Toronto and said he read her comics and had always thought he was bi-sexual, but reading her work made him realize "That's me". With family conflicts looming, he spoke to his brother about it, and his brother came out to him, creating a new relationship with his family.
Jaime said that sometimes people come up to him and say, "Thank you. Thank you for doing this comic", and say nothing more, and don't tell him the reason why, which makes him wonder. Did it somehow save them? He's not sure. He's gotten fan letters in the past which were drawn all over so he knew they took their time, and he opened them to find out they live in a trailer in Arizona and the comic helped them get through a rough time.
During Q & A, a fan asked how the panelists felt about being straight, writing gay characters, and whether they've been criticized for it. Jaime gets comments like "Lesbians don't do it that way", but no one has ever thrown his comics in his face, at least. Gilbert said that people say things like "It's not like that", meaning "You must do it like my life", concerning the comic. But Gilbert feels he's representing "a lot of peoples' lives" and that's not wrong to be different. He tries to represent everybody, he said.
Moore, early on in the series, felt like he was on probation in the gay community, as if they were waiting to see if he was writing about "turning" characters. For the first 20 issues, the series Strangers in Paradise is a "slow burn", he said, and people would come up to the table thinking "Terry Moore" was a girl (and he was actually named after the actress popular that year). He thinks that if he had been a lesbian, he would actually have had a much bigger career, that would've "been huge". When you go to a convention, he said, and meet a creator, "You're meeting the worst side of them", he said. Because they draw all the time, creators aren't really good socially. He just tries to say "Thank you".
Another audience member asked how, as a straight creator, to handle gay characters if you want to do more in depth stories, and how to do that without backlash. He also asked for advice on research and good writing. Leth said that the "one thing to understand going into it is you're going to get flack" no matter what. She suggested that firstly, simply talk to people you know who have had a range of experiences in sexual orientation, and then ask what part of their lives they have not seen represented. She also advised that you simply build a character and not make being gay necessarily their "thing" that defines them. She said: "Don't write like you're trying not to get backlash, but like you're trying to create someone interesting to you who is not a caricature". She added, jokingly, "It really helps not to have a close relationship with your family. Then you don't have to worry about what they think".
---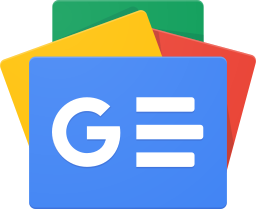 Stay up-to-date and support the site by following Bleeding Cool on Google News today!