Minky Woodcock: The Girl Who Handcuffed Houdini Review
Almost every child at one point or another wants to be a magician when they grow up. And there's arguably no more well-known magician than Harry Houdini. His life and death are full of mysteries and embellishments — something that various media has latched onto and run with throughout the years. Despite that, I find myself almost constantly drawn to every new story told about his life; whether that's a sketchy docudrama and or an exquisite piece of art. Luckily, Minky Woodcock: The Girl Who Handcuffed Houdini belongs in the latter category. The first thing that jumps out at you is the ridiculously gorgeous cover. Like with most books, Minky has plenty of covers done by a variety of talented people, from writer-artist of the series Cynthia Von Buhler and industry legend Robert McGinnis. Arguably the best cover, however, comes from David Mack. The soft watercolors invoke a cold, almost drowned feeling — integral to the story within. It really sets the tone for the rest of the book.
Minky Woodcock: The Girl Who Handcuffed Houdini follows Minky, a woman desperate to take over her father's detective agency despite his outright refusal. When he goes off on a trip and a high-class client comes to call — no other than Sir Arthur Conan Doyle himself — Minky finally finds a chance to prove herself.
Despite being a work of fiction, there's plenty of fact in Minky's story. Von Buhler weaves her tale alongside the truth expertly, creating a solid, believable story even with supernatural elements worked in. Part of this is thanks to the sheer amount of research done ahead of time. Included in Minky is even a link to MinkyWoodcock.com, where you can review the evidence surrounding Houdini's death. Not only are the characters designed and dressed appropriately thanks to designer Dan Bura, but the art style itself lends to that 1920s feel. It's a little stiff, yet that somehow works for Minky. I found myself transported to the late '20s through the use of the pop art-esque, colorful illustrations; though it did take some getting used to after years of reading more fluid comics. Add in the typewriter lettering found throughout most of the book, done by Simon Bowland, and you have a solid aesthetic sold in every little detail.
Overall, Minky feels like it's going to be something special: a standout in the large amount of Houdini material. With its pulp novel feel and its use of subdued, yet powerful twists, it's definitely something to keep an eye on.
You can pick up Minky Woodcock: The Girl Who Handcuffed Houdini now for $3.99.
---
---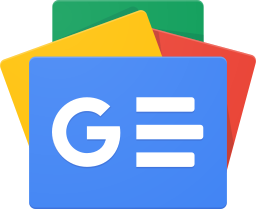 Stay up-to-date and support the site by following Bleeding Cool on Google News today!