Posted in: Comic Show, Comics, Recent Updates | Tagged: Adam Knave, amelia cole, Andrew Losq, Antony Del Col, Artful Daggers, Baltimore Comic Con 2013, Billy Martin, Brent Allen, comixology, Dan Goldman, Dirk Wood, DJ Kirkbride, idw, kill shakespeare, Monkeybrain Comics, Nick Brokenshire, ragnarok, Red Light Properties, Ruiz Moreno, Sean Williams, Vitriol, walter simonson
---
Monkeybrain Leads The Way from Digital to Print—IDW's Big Panel at Baltimore Comic Con
IDW hosted a grand total of 9 comic creators to talk about upcoming work on their "big panel" at Baltimore Comic Con, and the atmosphere suggested that a turn toward the creator owned was part of the proliferation of quite diverse titles in the coming months. It turned out that a remarkable number of those titles had followed a similar path, from Monkeybrain on ComiXology in digital format into print collections from IDW. Walter Simonson was present to talk about his series Ragnarok and his captivating style in describing his work on the title had not only the audience, but fellow panellists enthused. The premise of the book is that when the apocalyptic battle occurs, the hero Thor is not there, therefore the Midgard serpent is not killed, and the enemies of the gods survive. In the wake of this catastrophe, a small, Feudal society survives piecemeal. When Thor comes back several hundred years later, he finds his family, wife, and children are dead. Thor realizes that he's the only God left and is "kinda cranky about it". He's "got a hammer, he's pissy", Simonson explained. As long as one God is left alive, Simonson said, the battle of Ragnarok is essentially ongoing. Simonson intends it to be an ongoing comic, containing story arcs different lengths, leading to a collection.
Simonson also took the opportunity to announce a second edition of the artists edition of the Marvel series Thor from IDW (which won a Harvey Award in 2012), and explain that the second printing will actually differ from the first printing, in that it will feature a special facsimile tissue paper overlay of Simonson's cover process on the book.
"I'm going to piss you off right now", Simonson said before explaining that the upgrade was due to the fact that the tissue paper overlay art he used to create the cover was lost at the time the first cover was finalized, then found, allowing them to proceed with the original plan for the cover on the second edition only. The second edition will be available in December. An artists edition of Star Slammers is also forthcoming from IDW, featuring work that Simonson has created over the space of 30 years, beginning in art school, and around 170 pages in length.
A collected edition of the series Amelia Cole, previously released through Monkeybrain on ComiXology, was published by IDW in trade format in August and DJ Kirkbride , Adam Knave, Nick Brokenshire, and Ruiz Moreno joined the panel to talk about their work. It was a rare appearance of the creators in one location together from far-flung locations from LA to New York and the UK. They described the book as "Buffy meets Harry Potter". On one level, they said, the work is seriously "all ages", an adventure with magical elements, but it's also a story about "finding your place in the world" and realizing that to "do good" often has a cost as well as consequences. Amelia wants to do good but her world doesn't fall in line with her ideals, Kirkbride said. Brokenshire, the artist on the series, said that the first communication he had with the other creators was based on simply what he'd like to draw. Some of his goals were to create a "regular girl", a "non-idealized superhero" who wore regular clothes. All of the creators loved Doctor Who and Superman but wanted the story to reflect that but tried to make it more down to earth, realizing that "outlandish characters at least at the beginning would not serve that purpose". Kirkbride also commented that "Amelia Cole started in Baltimore a few years ago" in its genesis, bringing the series full circle, to applause from the audience. Dan Goldman explained the ideas behind his collected first trade of Red Light Properties from IDW, as a "series about a married couple that don't get along very well in Miami" with a wife who is ambitious and wants to make money and husband Jude who can see spirits, which has "kinda messed his life up". "Seeing ghosts plus real estate equals Red Light Properties", Goldman said, forming a "constant war" between the supernatural and the economy. Goldman has been working on this series since 2010, producing it in totally digital format for some time, with his biggest success in marketing through Monkeybrain which has led to the print editions through IDW. "No other fingers have ever touched the series", Goldman said, since he creates all aspects of the comic himself, and 300 pages of the book are already in existence, which may well lead to several collected editions from IDW all told.
IDW's Dirk Wood made a "big announcement" that they will be collecting Artful Daggers early next year, written by Adam Knave and Sean Williams, with art by Andrew Losq. They described the series as set "50 yrs after Connecticut Yankee in King Arthur's court", with the growth of modern technology in a medieval setting, leading corporations to take over kingdoms. It's an Action/Spy espionage drama, according to the creators, featuring "tricksters work for hire corporate saboteurs". What started out as a joke between friends on Twitter to create a "dark medieval fantasy spy series together", turned, within 24 hours, into a Monkeybrain signed project.
Wood commented that Monkeybrain is huge right now, and that though there was initially fear from the retail community that digital comics would hurt print sales, he personally has realized that many of these stories wouldn't have been "generated" in any other way, and now will see print also. It's a boom for creator-owned properties moving from digital to print collections. The digital first movement also presents "proven stories" with a "proven fanbase" that makes it easy for print publishers to get onboard for collections. Billy Martin and Brent Allen's series Vitriol will be collected by IDW, based on the concept that the government is seeking out supernatural creatures who have escaped into society. The son of the man who was responsible for developing the creatures before their escape, but got "greedy" leading to the disaster is out hunting them down. Martin described the art style on the book as intentionally "cliché" and referential of cartoon influences. The feel of the artwork is dictated by the idea that economic classes have limited technological advancement, and poorer classes live a steam-punkish refurbished existence. The world of Vitriol is futuristic with elements of a "junky old past".
Antony Del Col joined the panel to talk about his highly successful series Kill Shakespeare (with Conor McCreery). The "action adventure" series stars all of Shakespeare's greatest heroes on a mission to kill or save a mysterious wizard named Shakespeare. Since it's launch in April of 2010, it has produced 12 issues, 2 graphic novels, and spawned a mini series. The third volume will appear in mid October, launching at New York Comic Con.
Canadian Del Col explained that his government has provided funding to have a prototype developed of a Kill Shakespeare mobile game. It's now in beta testing, with production in the next year. There will also be enhanced graphic novels, containing commentary and annotation with references to Shakespearean texts. An Omnibus edition will be available next Spring in 2 volumes, featuring detailed notes from Shakespeare scholars. Del Col also commented on the way in which the comic has gone from "stage to page to stage" as a stage production of the comic with voice actors and projected comic images, as well as accompanying music, has toured 5 different cities in Canada, spent 3 weeks in Chicago, and even premiered internationally in Dubai.
Hearing about the immense range of talented folks contributing to books from IDW was rather a lot to process in one sitting, striking a resounding note for originality in comic concepts. The trend of moving from digital creator-owned to IDW collections was obvious, and very interesting, particularly with the intermediary role that Monkeybrain has played in many of the properties. It's likely we can expect this trend to continue as more and more creators realize it has become an established path through digital fanbases into print outreach.
Hannah Means-Shannon is senior New York Correspondent at Bleeding Cool, writes and blogs about comics for TRIP CITY and Sequart.org, and is currently working on books about Neil Gaiman and Alan Moore for Sequart. She is @hannahmenzies on Twitter and hannahmenziesblog on WordPress. Find her bio here.
---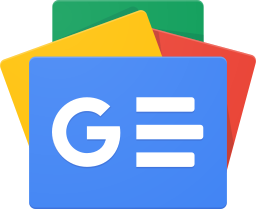 Stay up-to-date and support the site by following Bleeding Cool on Google News today!