Preview Cult Hit Nightworld: Midnight Sonata – A 'Death Race On The Road To Redemption'
Four glorious single issues of Nightworld were released by Image Comics, and now the miniseries is being collected in its first trade as Nightworld: Midnight Sonata. If you never encountered this series, be aware that the true strangeness of this story written by Adam McGovern, inspired by Italian horror films and blended with plenty of the surreal and supernatural may well leave your mind spinning. Paolo Leandri and Dom Regan's art on the series and the wide-spectrum intense colors will assault and mesmerize your senses.
Nightworld is described thus:
It's fast and furious Faustian action as a trio of demons—the noble Plenilunio, the hellraising Hotspot and the haughty Hellena—battle the evil Empyre and each other over mythic artifacts to lift their curse! Meanwhile Plenilunio's spellbound lover Lidia sleepwalks his castle and haunts his heart. The cult-hit team of writer Adam McGovern & artist/creator Paolo Leandri (Dr. Id, The Next Issue Project), along with sought-after color artist Dominic Regan (Paul Pope's One Trick Rip-Off) channel pop-art comic classics with postmodern humor, in a unique mashup of vampire romance, gothic tragedy and supernatural heroics. This meta-monster-movie tale of wayward souls in a death-race on the road to redemption is B-movie psychodrama at its best!
The collection, however, also has many bonus features beyond the original comics. These include: an intro by Earth X's Jim Krueger; pinups by Dean Haspiel (The Fox), Joe Infurnari (The Bunker), Christa Cassano (John Leguizamo's Ghetto Klown graphic novel) and Alessandro Micelli (secret Oni press project coming); and 14 pages of rarely or never-seen sketches and script material.
Here are our 9 pages of preview material from Nightworld: Midnight Sonata, including front and back covers, 5 interior pages, an unused pencil cover and a "prototypical" Italian-language page courtesy of the creative team for Nightworld: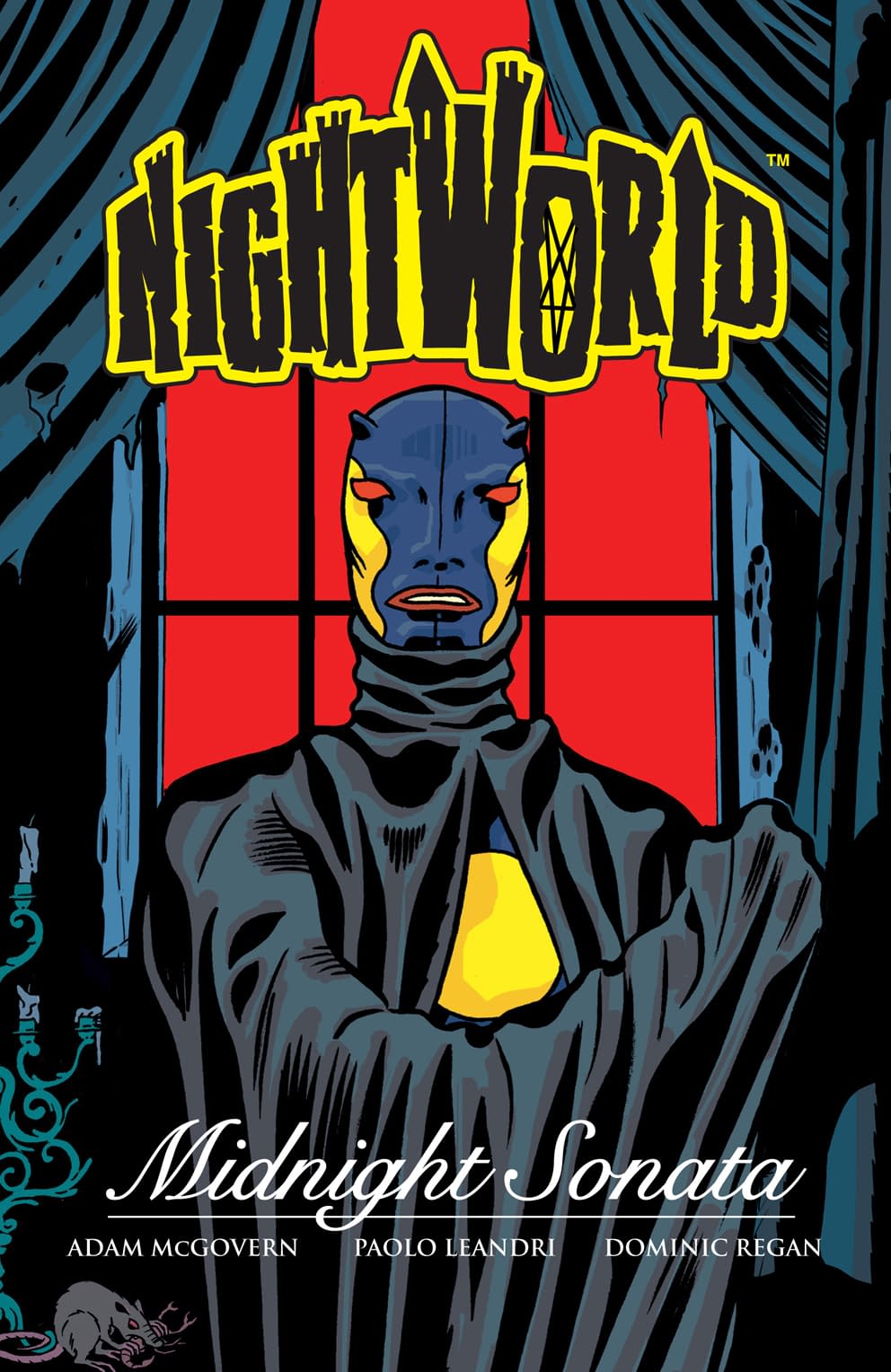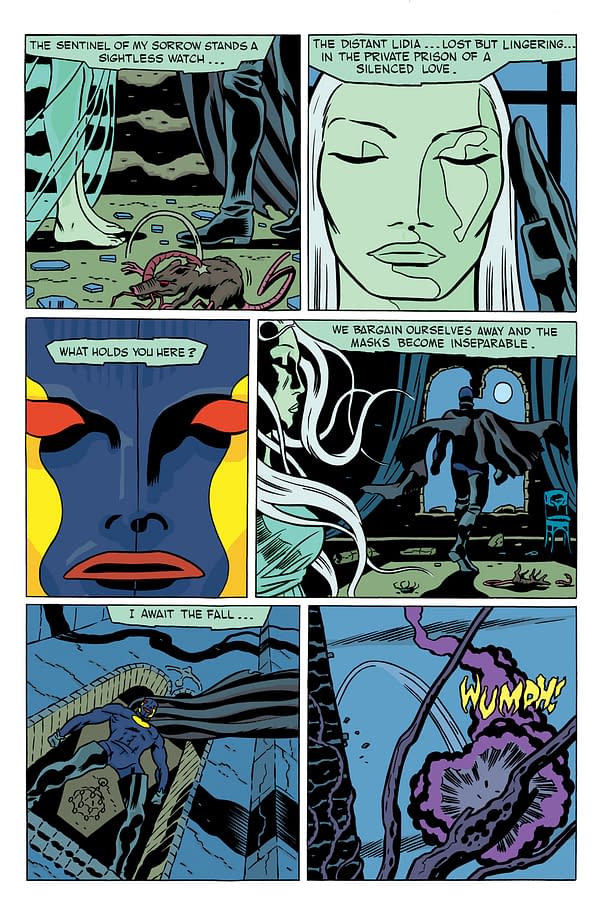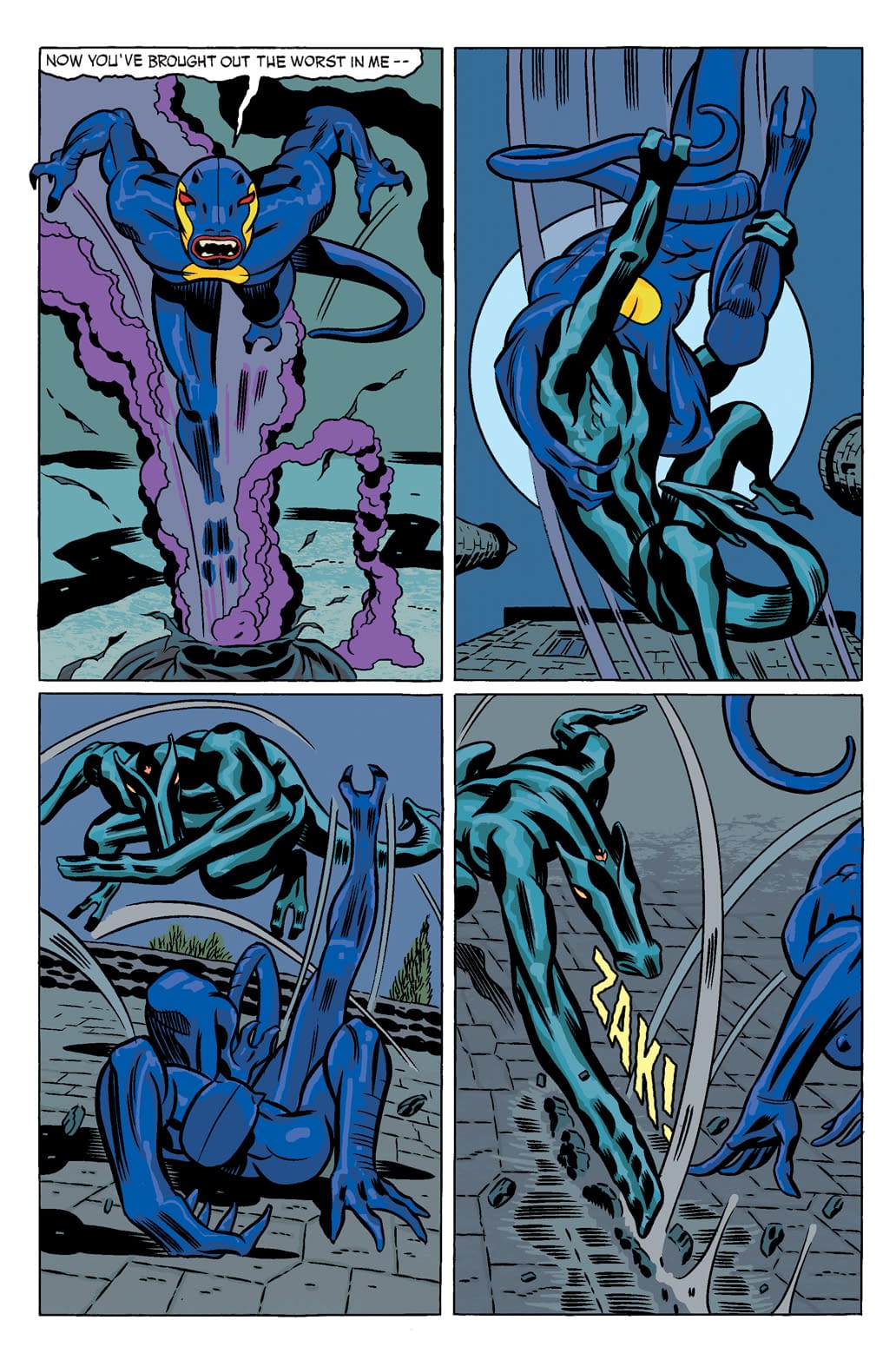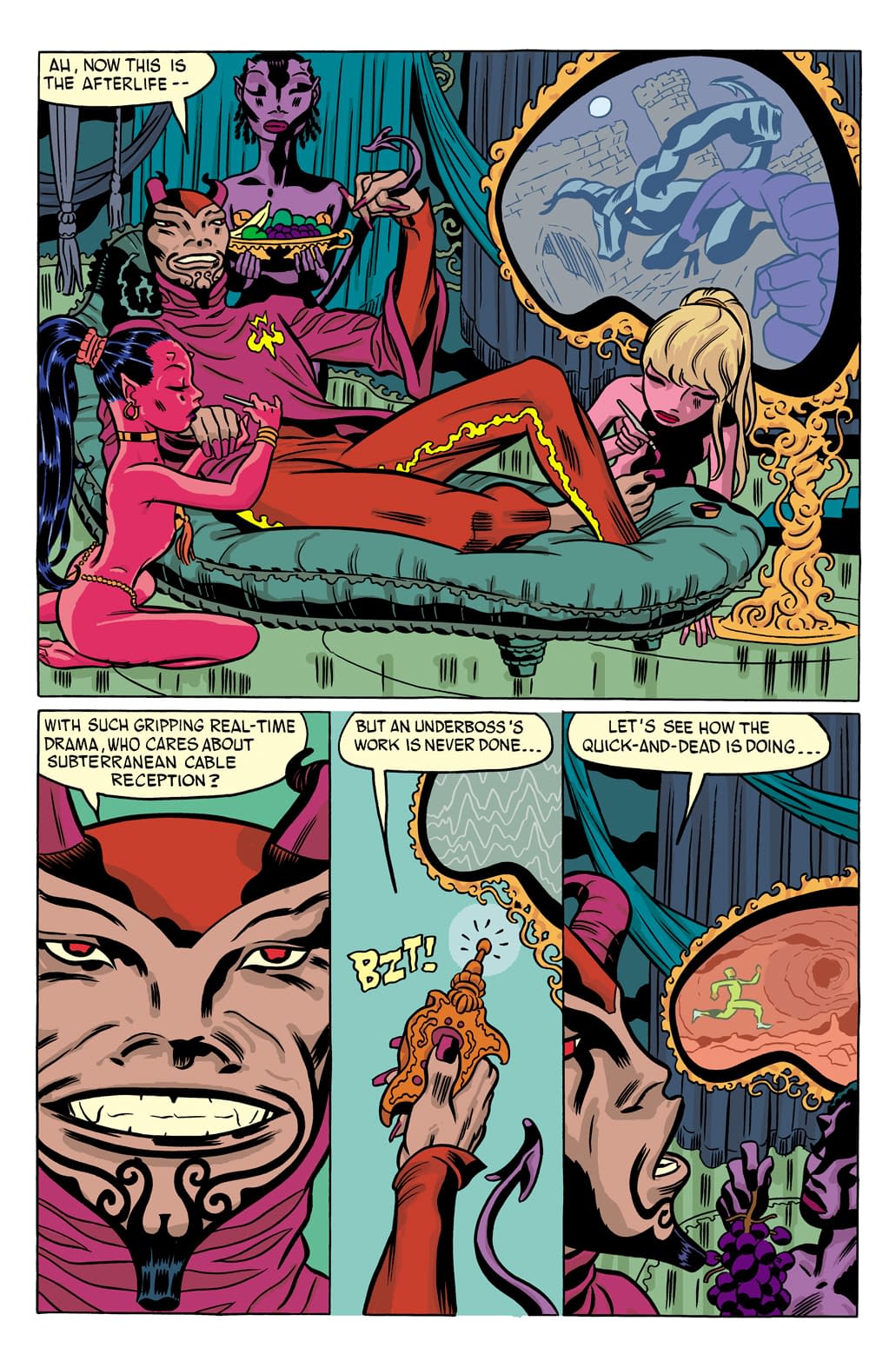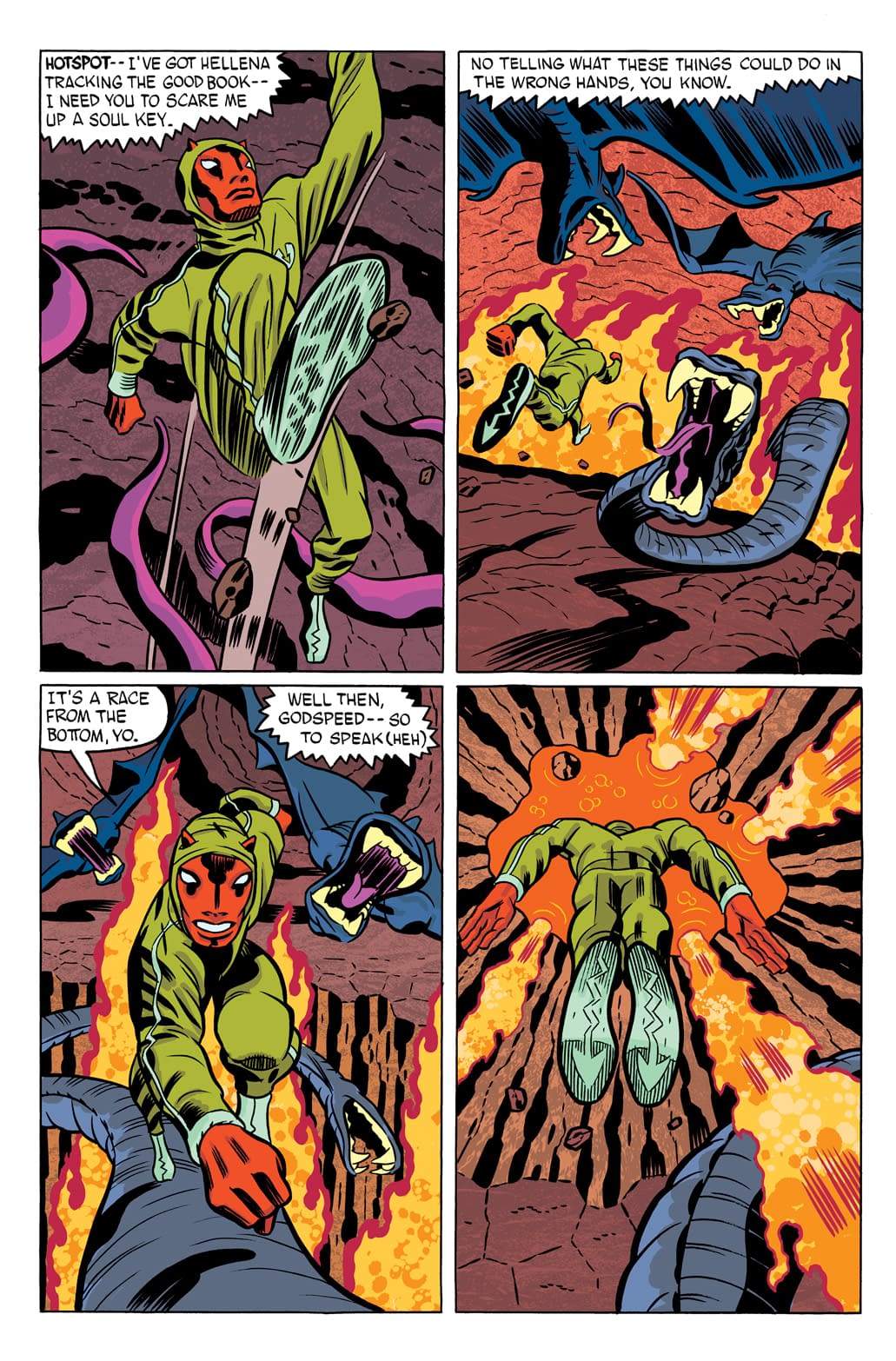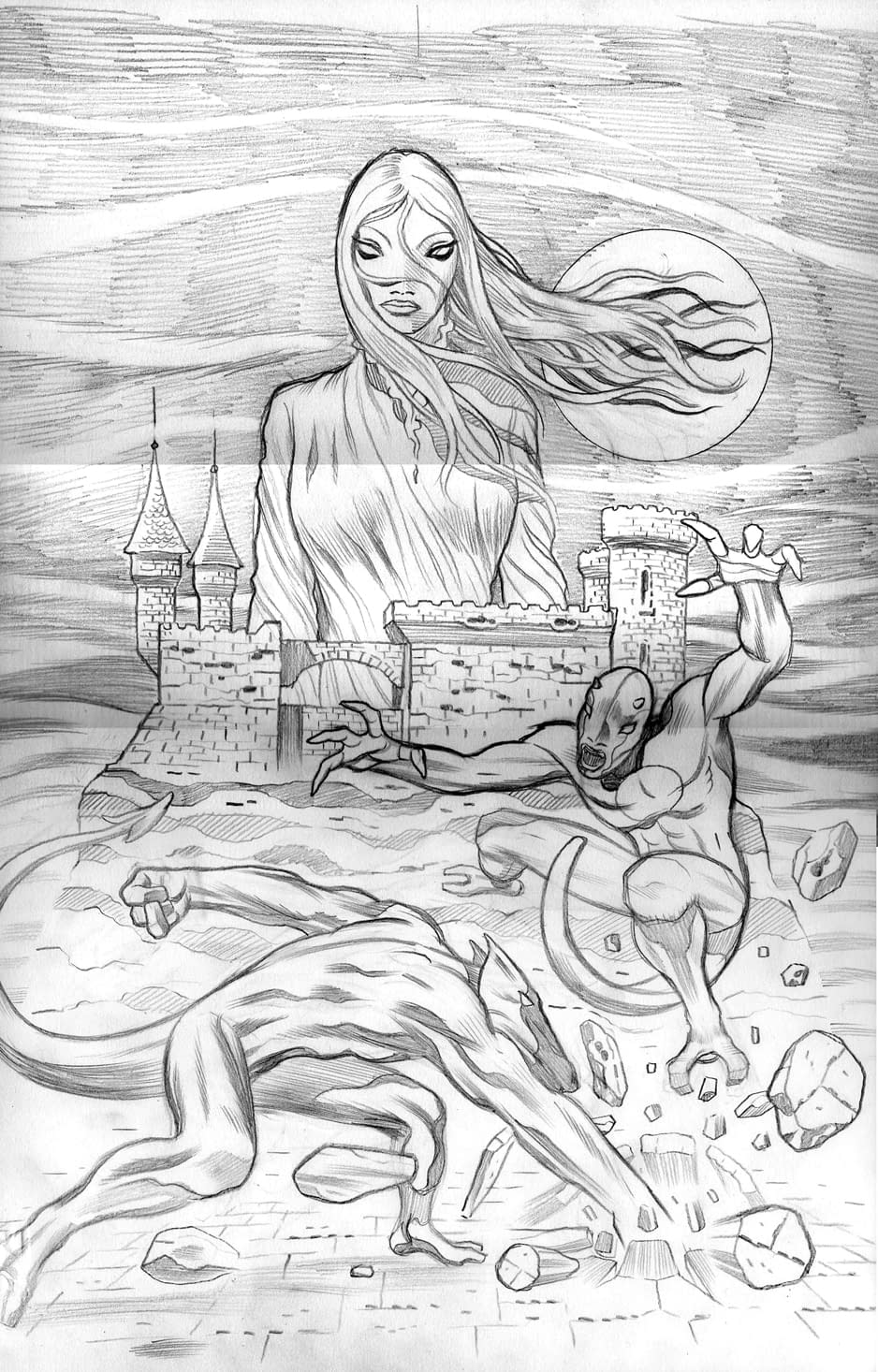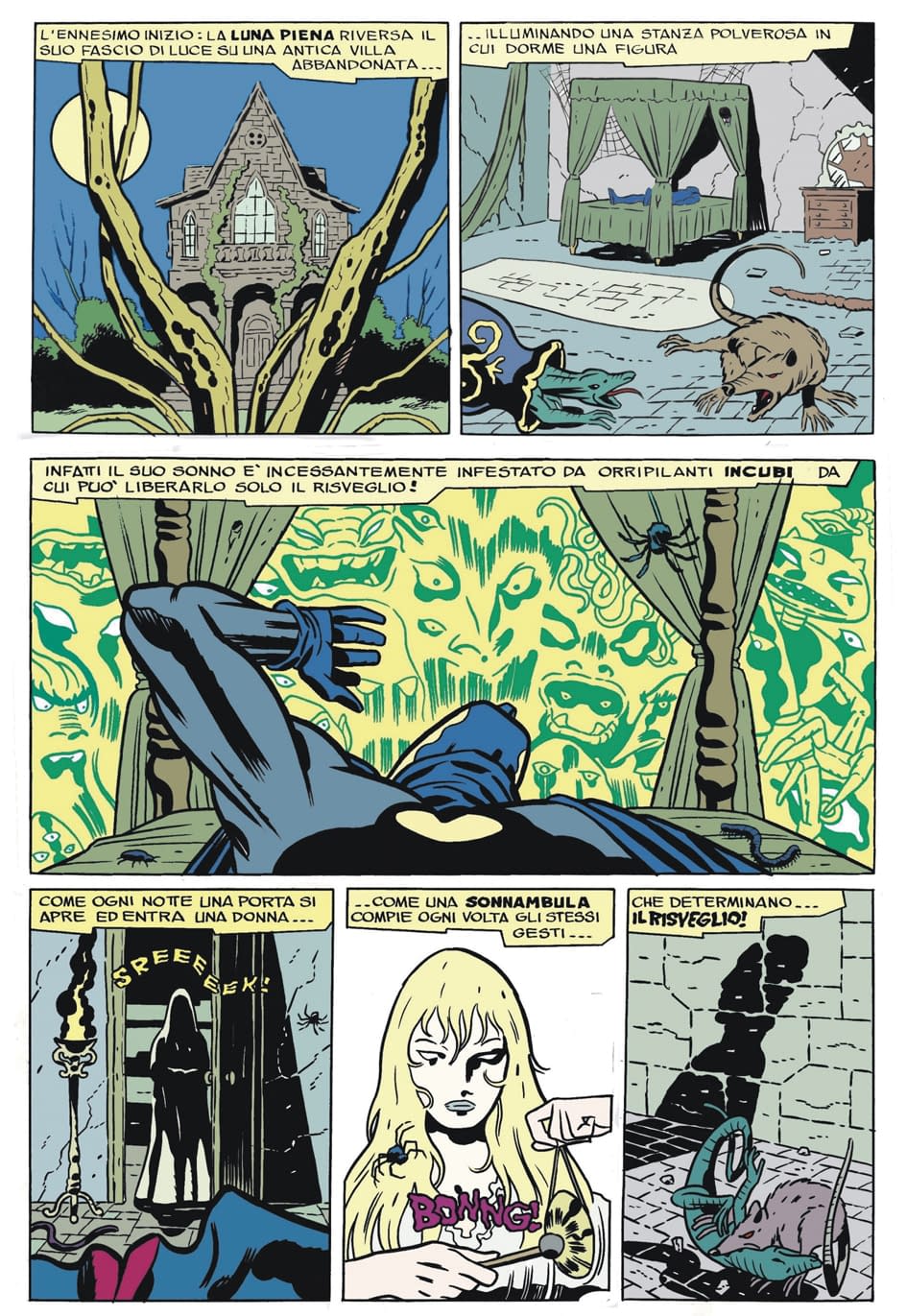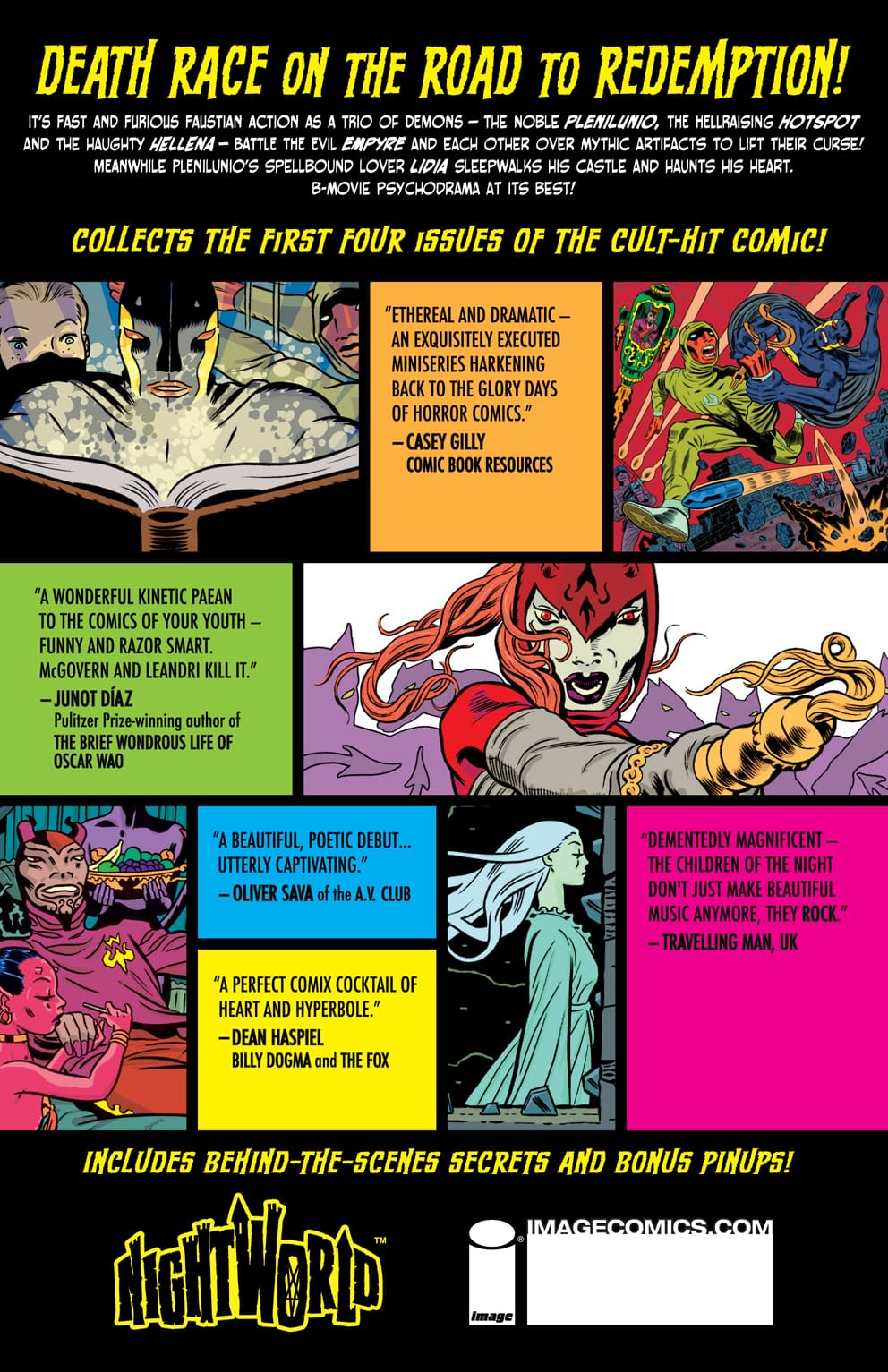 Nightworld: Sonata is coming to shops on February 25th from Image Comics, at 104 pages in full color for $12.99. It is currently listed in Previews with item number: DEC140677. You can also preorder your copy here.