Posted in: Movies, Recent Updates | Tagged: amazing spider-man, roberto orci, sinister six, spider-man, venom
---
Roberto Orci On Venom, Sinister Six And Making Anti-Heroes Out Of Amazing Spider-Man Villains Producer and screenwriter Roberto Orci answers some questions and raises more about the Amazing Spider-Man franchise in a new indepth interview he did with IGN.
First, in answer to Marc Webb and Andrew Garfield seemingly distancing themselves from the announced Amazing Spider-Man 4, Orci reassures – in a sort of meandering way – that the film is still a Spider-Man film, and not one of the other spin-off films that were also announced:
There were three superheroes I loved when I was a kid: Superman, Wonder Woman and Spider-Man. I think it's such a popular character, and when I see my friend's kids, I remember why somehow, it sinks into kid's brains. So no, I think with Spider-Man 4, the intention is for it to be "Spider-Man."
So #4 will still be Spidey-centric. But will Webb and/or Garfield still be involved? And if Webb still thinks of the first 3 films as a trilogy, what does that mean for the 4th? Perhaps a prologue of sorts to the spinoffs?
As for those spinoff films, Venom (which Orci is co-writing with partner Alex Kurtzman and Ed Solomon) and Sinister Six (Drew Goddard is writing), I think we've all noticed they are both villain-centric, something that hasn't been done at all in comic book adaptations lately. But Orci thinks there's precedent for audiences being able to invest in what he calls "anti-heroes" rather than straight-up villains:
So we want to be true to it, but there are some antiheroes in this day and age. There's been examples of that even on TV — Vic Mackey on The Shield, one of the great antiheroes of all time. There are ways to milk that story. Audiences have seen everything. They've seen all the good guys who never do anything wrong. Is there a story in seeing the other side? That's the challenge, and that's the fun. I'm not sure how we're going to do that yet.
To some degree, he's kind of right. We've seen the comic book superhero journey on film so many times now, and let's face it, Marvel is doing it better than Sony ever did, so why not bring something new to the table?
I think [audiences] are ready to have things shaken up. I think we've all seen everything. You've seen everything. You can probably predict the ending of most things even better than a general audience, but a general audience is still pretty good at it. They can see it all coming. So we have to shake it up. You can't just keep telling the same stories every day.
So looks like Sony's comic book universe is turning towards the dark side, at least for now, which is funny because Spider-Man's just about the least edgy superhero around. At least it's a different kind of dark than what Christopher Nolan established at Warner Bros and DC, so it could be interesting to see a third distinctly different approach to comic book movies. I really hope they can pull it off. Your move, Fox.
Orci talks more about it to IGN, including how it all comes back to Oscorp (duh), so head over there to read the whole thing.
---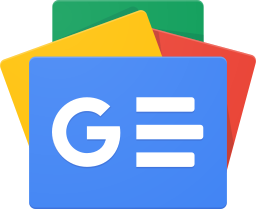 Stay up-to-date and support the site by following Bleeding Cool on Google News today!