Posted in: Comics, Recent Updates | Tagged: boom studios, Comics, comicsforward, ComiXology Submit, entertainment, indie Comics, joe glass, LGBTQ comics, Ross Ritchie, Stiffs, superheroes, The Pride
---
Tales From The Four Colour Closet: Pushing #ComicsForward
By Joe Glass
By now, I'm sure you've all read or at least heard about BOOM! Studios CEO and Founder Ross Richie's statement on the state of the comics industry and its future, with the initiative and discussion point Push #ComicsForward.
It's certainly got a lot of the comics industry fired up, you just have to check the hashtag on twitter to see that.
I have to admit, it felt especially inspiring to me.
As you all probably know by now, I also write a comic. Well, two actually. I co-write on one with some friends and writing colleagues, and the other is very much my baby. And it's the latter in particular that made the Push #ComicsForward initiative really strike a chord with me. That comic is The Pride. A comic series about a team of LGBTQ superheroes. The mission statement of the comic has always been about increasing and improving representation in the medium, whilst also telling a fun, bright, absolutely non-grim 'n' gritty superhero fun.
It was always something very important to me…but I'll admit, it took me a while to get started.
I started making the comic about six years ago, but I had many of the ideas and characters, and even scenes written for years before that. But I never felt confident that I could do anything with them. I still worked on it though, because it was something I wanted to see; a book I wish I had growing up.
It was my friends who I make my other comic project with, Stiffs, that pushed me to make The Pride a comic other people could check out. So I started working on it in earnest, finding like-minded artists and collaborators, and seeing what I could do with it.
But those early days, both before the release of the first issue and after, I was constantly being told by people in the industry and fellow creators at comic cons that a book that was essentially a "gay Avengers/Justice League" was "too niche", that straight readers won't want to read it, that it just wouldn't work.
This week, The Pride #1 was listed as one of the Top 25 Comixology Submit titles of 2014. At comic cons I have exhibited at, I have found the majority of people buying the comic are heterosexual. I'd say a good half of my readers, if not more, are women. I have had parents buying it for their kids who are struggling with coming out or having recently come out. I have had people come to me and actually thank me for making the comic.
Thanking me? That still baffles me. For me, it's never been about selling comics to make money, it's always been about making comics that I wanted to see on the market. When a reader takes the time to tell me how much the comic means to them and sharing their story, that means the absolute world to me.
Now, to find the comic listed on Comixology's Top 25 of indie comics, populated by a wide, diverse range of incredibly talented creators, making incredible, broad, and inclusive comics…honestly, that's a feeling that can't be topped.
For me, that's what the Push #ComicsForward initiative is about. It's a statement of intent and inspiration: if you have an idea, if you've always felt that no one would want it other than you, or if you've ever found yourself facing gatekeepers trying to shut you down before you even start, you push on. Always push forward. This industry needs new voices, it needs diverse voices, and diverse subjects. This medium more than needs it, it deserves it, as do the readers, old and new, who need to see that in their comics, whether they know it or not.
I will keep doing my small part to Push #ComicsForward (I hope to do even more soon)…and so should you all.
Joe Glass is the creator and writer of LGBT superhero team series, The Pride, available on Comixology and The Pride Store. He also co-write Welsh horror comedy series, Stiffs, available now on Comixology and the Stiffs Store.
---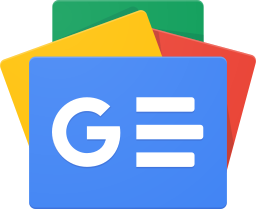 Stay up-to-date and support the site by following Bleeding Cool on Google News today!