Things To Do On The West Coast In November If You Like Comics
By Michele Brittany, a West Coast Bleeding Cool Correspondent
With the leaves changing color and the clocks now set back an hour, the mad schedule of cons throughout the year is slowing down as we near the end of the year. Con organizes are retreating to their back rooms so they can make plans for the coming year. I for one welcome the break from attending cons so I, along with my wallet, can catch up and prepare for another year. In the meantime, here is a list of the some events happening on the West Coast this month.
Arizona
Where the saguaro stand tall and the jackalopes play, comic book lovers will converge on the desert town of Tucson for the 7th annual Tucson Comic-Con the weekend of November 8 – 9. A long list of writers, artists, vendors, and costume groups are listed to attend. Single day ($10) and weekend ($15) passes available. Children 12 and under are free with a paid adult.
California
Bent Con is back for a fifth year, being held November 7-9 at the Los Angeles Burbank Marriott Convention Center in Burbank, right across the street from the Bob Hope Airport. The con is the "largest LGBT Pop Culture Convention in the world" according the con's website. There are single day passes and three-day passes available. Children 17 and under have a reduced pass rate. GRAND OPENING: The Comic Bug is holding a grand opening to celebrate their new shop in Culver City on Saturday, November 8 from 1 to 4 PM. http://spyfi-superspies.blogspot.com/Gabriel Hardman, Danny Miki, Joshua Dysart, Rafael Navarro, and D.J. Kirkbride will be on hand to sign your comic books and Angel City Derby Girls will be rocking the parking lot. RSVP on their Facebook page.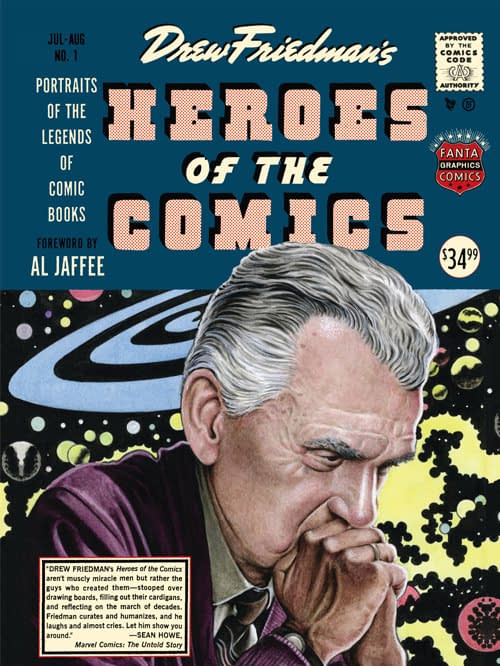 SPECIAL SIGNING: Book Soup will host Drew Friedman and special guest, the extraordinary artist, William Stout on Friday, November 14 commencing at 7 PM. Friedman will discusses his new book Heroes of the Comics book released by Fantagraphics.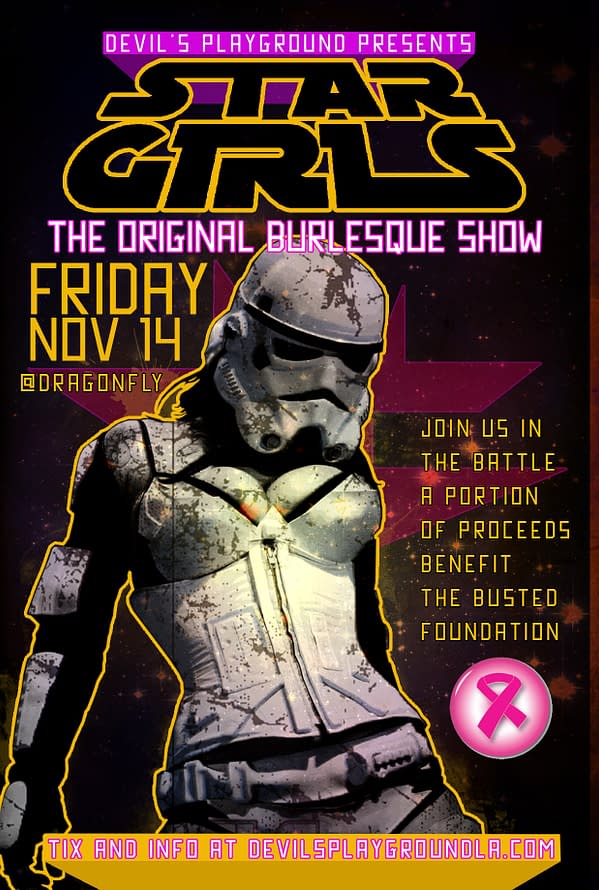 May the force be with you because the Star Girls are back! The original burlesque show presented by Devil's Playground will be held on Friday, November 14 at Dragonfly in Los Angeles. Several performers featured along with vendors, an art show and photo booth. Must be 21. A portion of the proceeds will be given to The Busted Foundation.
SPECIAL SIGNING: Pop Apocalypse Matt Harding is scheduled to appear at Mission: Comics & Art at 6 PM on Saturday evening, November 15. RSVP on the shop's Facebook page.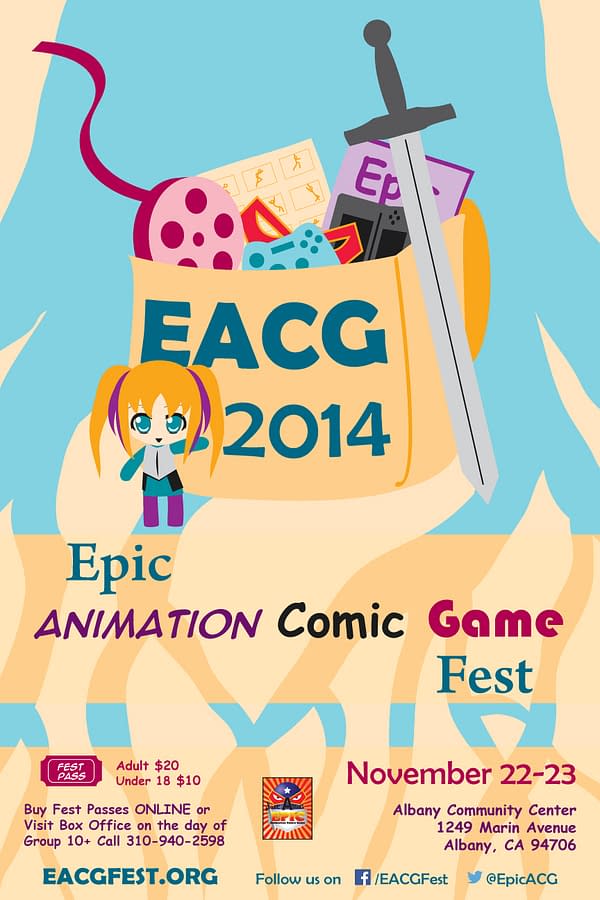 The Albany Community Center is the site of the Epic ACG (Animation, Comic, Game) Fest being held the weekend of November 22-23 in Albany (bay area). The event showcases anime, comics, and gaming. Fest passes are available online or at the door. Adults are $20 and children under 18 are $10. There appears to be special pricing for groups of 10+.
A little off topic, but perhaps of interest, the Los Angeles Science Fantasy Society will hold Loscon 41 November 28-30 at the LAX Marriott Hotel in Los Angeles. The guest writer is J. Michael Straczynski and the artist guest is Richard Hescox. Tickets are $60 for adults. This year's theme is "cloak and dagger."
Nevada

Gimme some sugar baby! Bruce Campbell, William Shatner, Jewel Staite, and Norman Reedus will join a long list of comic book creators the weekend of November 21-23 in Reno for the Wizard World Reno Comic Con. Three-day passes cost $75 online or $85 at the door. There are also one-day tickets as well. The con offers special VIP packages to meet and greet the various media guests. Check the website for additional details.
Washington
Back in my own stomping grounds, Tacoma Washington will host Jet City Comic Show on Saturday, November 8. Author Peter S. Beagle will join Battlestar Galactica alums Richard Hatch and Dirk Benedict from the original 1980s show as guests of this one-day show. Doors open at 10 AM. Tickets are $8 online or $10 at the door. Children 10 and under are free with a paid adult.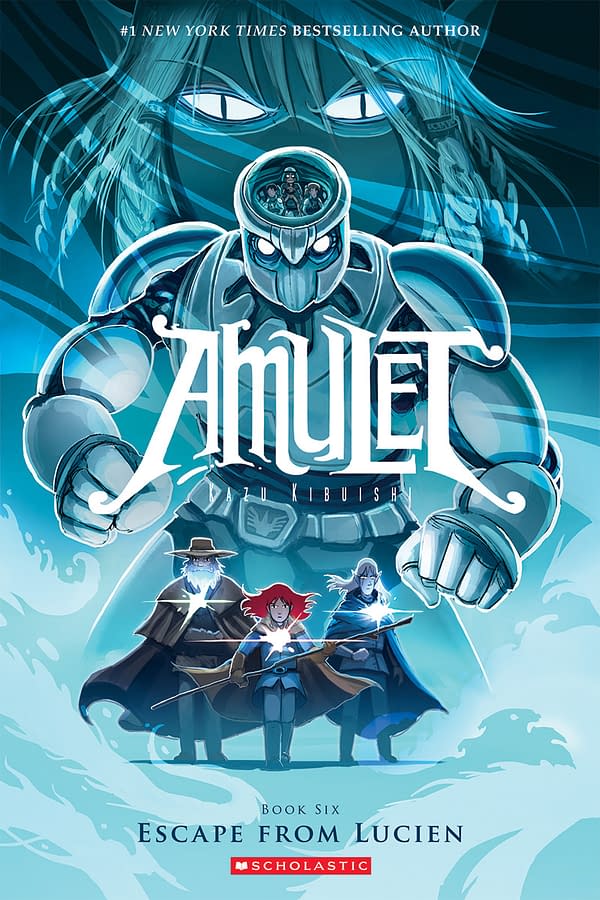 SPECIAL SIGNING: Kazu Kibulshi, New York bestselling author of Amulet Series' Escape from Lucien (#6) will be at Barnes & Noble, Northgate Mall, Seattle on Wednesday, November 12 starting at 7 PM.
While I try to cover all the major event happenings as well as some of the signing events along the West Coast, if I missed your event, please post the details in the article's comment section. And for those with events coming up in future months, please feel free to reach out to me via Twitter @mcbrittany2014.
Michele Brittany is an independent popular culture scholar and semi-professional photographer and editor of the forthcoming title James Bond and Popular Culture: Essays on the Influence of the Fictional Superspy (McFarland & Company). She regularly posts reviews and analysis on the spy/espionage genre on her blog, Spyfi & Superspies and can be followed at Twitter @mcbrittany2014.