Posted in: Movies, Recent Updates | Tagged:
---
EXCLUSIVE: Tony Scott To Direct Mark Millar And Steve McNiven's Nemesis [UPDATE 2] Okay, it's late, it's two am here in Old London Town, and the Mark Millar big news, currently queued up at a much greater regarded website, has not yet gone up. So it's time to take a punt. After all this is meant to be a rumour and gossip site isn't it? Okay. (BC's scoop has now been confirmed. See update below)
I'm told that the announcement is definitely Nemesis being optioned and a director to be named.
The name most mentioned to me tonight by some very good sources in a far sunnier timezone to my own, is that it is Tony Scott, director of movies such as Top Gun and Beverley Hills Cop II, is to direct the movie based on his comic book with Steve McNiven, Nemesis, currently on its second issue.
Tony Scott, younger brother of Ridley Scott is also known for directing Crimson Tide , The Last Boy Scout, True Romance, Enemy of the State, Man on Fire and Déjà Vu.
Previously, Millar has worked with directors relatively new to Hollywood, or outside the usual system. If they've got Tony Scott then that's someon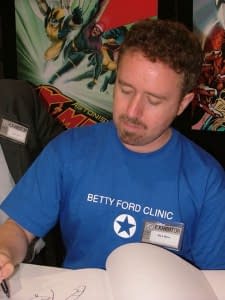 e decidedly old school and respectable, known for both over-the-top action sequences, strong character scenes and blatant homoeroticism.
Sounds pretty much perfect for Nemesis to me!
For those not totally au fait, Nemesis is a Marvel-published creator-owned comic by Scottish writer Mark Millar and Canadian artist Steve McNiven. Relatively new, Nemesis tells the story of a Batman-alike bad guy and crime lord who intends to take down the country's best known policeman in as an entertaining and calculatingly planned fashion as he can.
Previous films based on Millar's comics include Wanted and Kick Ass, and the DVD animations Ultimate Avengers. The pair created the Marvel series Civil War a few years ago, which represents a high point in sales for recent superhero comic books.
I contacted Harris Miller, attorney to both Steve McNiven and Mark Millar, but he refused to comment on this story. Good thing too.
UPDATE: TOLDJ…I mean RESPECTFULLY, WE INFORMED YOU OF THIS EVENT AT AN EARLIER JUNCTURE. Deadline New York has just confirmed that Tony Scott is attached as director to Nemesis for Fox. Scott Free is set to produce, according to Deadline.
UPDATE 2: Mark Millar posts more about this on Millarworld:
Bryan Hitch and I would reference Tony on a weekly basis when we were doing The Ultimates. Our dream was an Ultimates movie with Scott directing because he can do the character work and the intensity, but also handle scale and action like practically no other. The idea of a him helming a superhero movie had us giddy and here he is directing the one Steve McNiven and I created
You can find further Bleeding Cool Nemesis coverage in the links below.
Mark Millar And Steve McNiven's New Marvel Project Is Called… Nemesis
What If Batman Was A Complete.. (CONT)
EXCLUSIVE: DC Comics Makes Legal Move Over Mark Millar's Nemesis
PREVIEW: Mark Millar And Steve McNiven's Nemesis #1
Name Nemesis – The Mark Millar Auction Kicks Up A Gear
Mark Millar Takes Out Ad For Nemesis On Times Square (Or Not)
Number Crunching: Nemesis #1
Mark Millar's Brother Becomes Flying Nemesis For Charity
Will Mark Millar's Biggest News Ever Live Up To The Hype?
So. Who will Denzel play?
---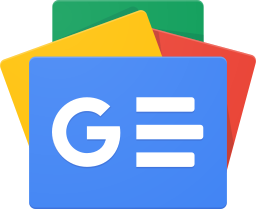 Stay up-to-date and support the site by following Bleeding Cool on Google News today!