Walking Dead #100 Heading To Be Number One Book In July? Bleeding Cool has been following the rise and rise of The Walking Dead comic for some time, its continual dominance of the bookstore market, the monthly comic breaking into the the top fifty for the first time two months ago, and into the top thirty for the first time last month.
However, none of that had quite prepared me for what might be happening next month.
I've just read an advance copy of The Walking Dead #99 (I'll be talking about that later) and it's a sensational lead in to July's issue #100. The second you put down the issue, you'll be jonesing for the next.
Now issue one hundred is being launched on the same day as the San Diego Comic Convention, and Charlie Adlard has been drawing at breakneck speed without rest for the last few months to make this deadline.
The book is coming with a number of covers, each drawn by a major league comic book artist, and will be accompanied with huge amounts of promotional activity. San Diego may as well become a Walking Dead Con.
Talking to those both attending the show and not, I'm getting the picture that sales on this comic will be a monster. The five variant covers seems to be being ordered in the same quantites as Walking Dead #99. Each.
Which, if you add it all up, and extrapolate across the industry would mean that Walking Dead #100 could smash to the top of Diamond's charts. There's no doubt it's going to be a top ten book… but how high up can it get? Can it really topple Avengers Vs X-Men and be the best selling monthly comic in North America in July? I think it very may well do so. Considering that only months ago it was selling in the high fifties on the chart, that is an amazing feat.
Oh balls, I want all the covers myself now. It's like X-Men #1 all over again.
The last time Image topped the charts like that was with Spawn #100 back in 2000. The last time a non Marvel/DC book was at the top spot was in 2002, for Dreamwave's Transformers series. It's been a while…
---
---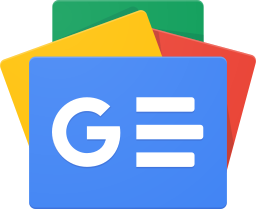 Stay up-to-date and support the site by following Bleeding Cool on Google News today!